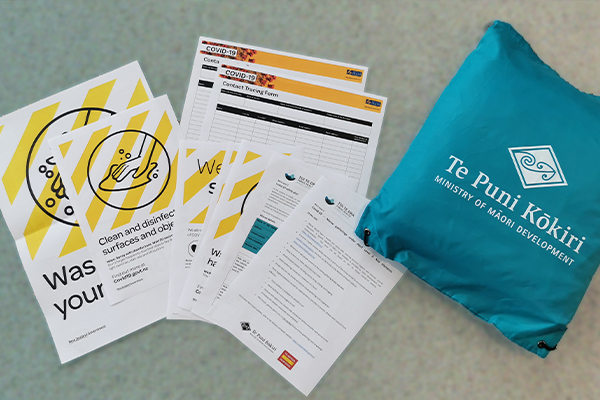 Marae representatives had observed tangihanga and other expressions of manaakitanga in other places and wanted to support their people to understand and meet the new requirements.
They sought advice from the Lakes District Health Board (DHB) and Toi Te Ora, the public health unit in the region, which confirmed requirements: a health and safety plan, to register the intended service with the Ministry of Health, appropriate signage and contract tracing forms.
They sprang into action and, working with others including Te Puni Kōkiri, put together an information pack with everything Te Arawa marae need for holding events safely.
Regional Manager for Te Puni Kōkiri (Waikato-Waiariki) Rachel Jones is impressed with the initiative.
"As we moved through the alert levels it became clear that marae still wanted to host tangihanga. I'm pleased that Te Arawa were able to move so quickly to support their marae. The speed of the undertaking took a lot of flexibility and great collaboration between many organisations. I'm glad Te Puni Kōkiri was able to assist."
Funding from Te Puni Kōkiri will help with the content and distribution of the packs. They include an example of a Health and Safety plan that has been piloted at a Te Arawa marae, contract tracing forms, COVID-19 posters and hygiene products.
40 packs were made available for marae representatives to collect.