Established in 2012 and founded by Hone Tipene, Tuarā Civil Roading Limited and Tuarā Tūmārō Concrete Limited are Taranaki based civil construction companies within the Tuarā Group. They have assisted larger construction companies in meeting their contractual needs for the last ten years.  
Published: Wednesday, 22 March 2023 | Rāapa, 22 Poutūterangi, 2023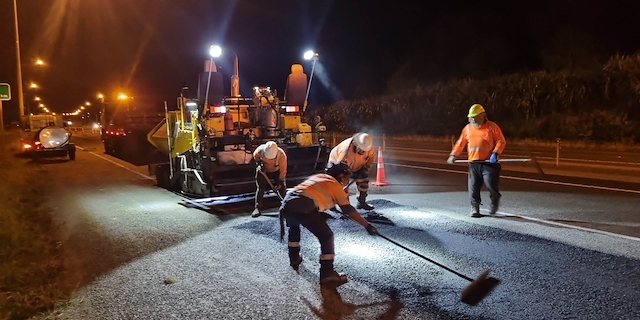 The Tuarā Group consists of a hard-working team of eighteen that is easily deployed to a wide range of civil, pavement and concrete project requirements.  
It aims to provide the next generation with the pūkenga (skills) needed to grow and flourish, establishing a solid foundation from which Māori can springboard into significant outcomes and opportunities. The company adopts a can-do approach to their mahi whilst understanding the value of being an Indigenous commercial enterprise.  
Tuarā has a mission to support the development of its people through supporting formal training opportunities and has formed a close relationship with their local iwi as they work together to create opportunities for Taranaki uri (descendants).
Supported by the Te Puni Kōkiri progressive procurement programme, Māori-owned business, Height Project Management was engaged to assist Tuarā Group to build their capability and complete a comprehensive business development plan. Over a 6-month period, they completed an action plan which included a customer questionnaire, marketing plan and pitch builder workshop.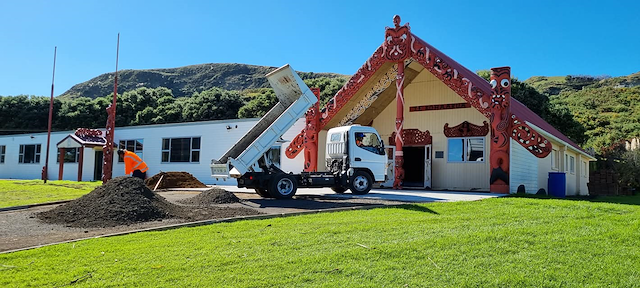 The Tuarā Group aspires to provide pathways that lift people into meaningful careers by supporting, assisting and educating. Tuarā applies a cultural lens to their outcomes that ensures they encourage and cultivate that innate potential (mana motuhake) that lives within everyone.  
Hone Tipene says that the marae rebuild works allowed Tuarā to reinvest in people and machinery, and saw them grow from $300K annual turnover to $1.5 M annual to date. He continues to say that although Covid had a huge impact on the business last winter, they have come back stronger this year off the back of hard work, determination and committed relationships forged over the last 5 years.
Given where the country is right now in terms of infrastructure and modern Iwi development and redevelopment of resources, we expect the Tuarā Civil Group to firmly cement itself into the Taranaki landscape as a fiercely proud Māori entity" says Tipene
"Ka tipu, ka rea te kākano kōia i te whenua, kōia i te tangata, te putanga mai te whaiao, te ao mārama."