Hinewai Ormsby and her whānau started planning for the Covid-19 Level 4 lockdown well before it was announced. As a Hawkes Bay regional councillor Hinewai was familiar with the vital role of the council in managing civil defence emergencies like the pandemic.
Published: Thursday, 16 April 2020 | Rāpare, 16 Paengawhāwhā, 2020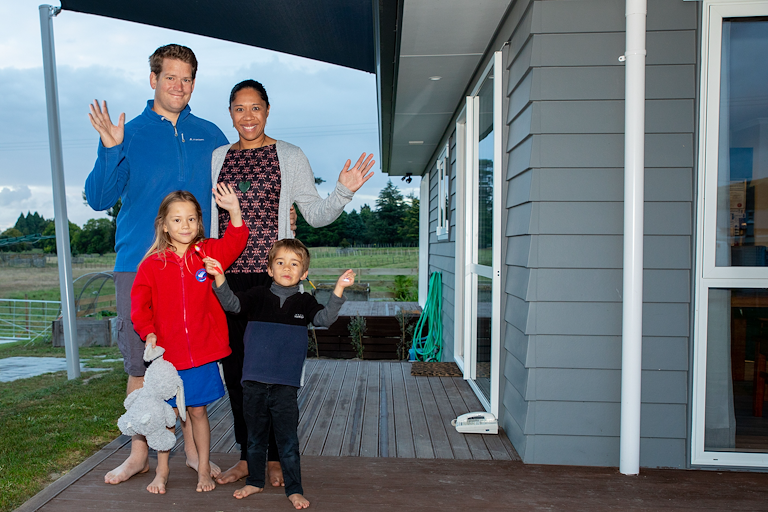 "It really got me thinking about our own whānau planning. At Alert Level 2 we got together and systematically went through what our response was going to be and how to make sure it was timely," she says.
The whānau live in a new Papakāinga in the rural Māori community of Waiohiki, 10km south of Napier. Te Puni Kōkiri supported its development and the whānau's desire to live as closely and as self-sufficiently as possible.  
Assessing risks and making plans needed to take account of three generations across  three whare. But in making decisions for their whānau they could draw on the knowledge and experience of two public health experts – Hinewai's husband and mother – as well as Hinewai's own planning skills.
"Number one risk was our nephew, pēpi Rapihana Mākoha, who was born ten weeks prematurely and is still in hospital," Hinewai says.
Her brother, Rapihana Te Kaha Hawaikirangi, his wife Nat and their two small children live in one of the three homes and although Mākoha isn't with them he's treated as part of that bubble.
"Whenever one of us goes outside our bubble there is always a risk. The greatest risk to our whānau is our sister-in-law not having contact with baby," Hinewai says.
Hinewai, her husband Cam and their two tamariki, Kaea (7) and Kipa (5) are in a neighbouring home. Cam is a Health Protection officer focused "100 per cent" on Covid-19 and the only one in their whare to come and go.
"It's our whole goal that only I get out and interact for my mahi. I do the supermarket shopping and try to keep those social distances, wash my hands, not put my whānau at risk," Cam says.
Hinewai and the tamariki stay within a kilometre of their boundary but with a native plant nursery to tend and regular korikori tinana (workouts) they are all getting plenty of fresh air and exercise.
7-year-old Kaea even likes living in their whānau bubble. "Mama and Papa get to spend more time with us instead of going off to work. We share kai (amongst the whare) but we deliver it to their doorstep. We don't go into each other's whare so we don't spread germs."
Next door is 'Nan Nan', Karen Skipper-Hawaikirangi, with her two younger daughters, Te Po Mārie and Horiana,  both in their twenties. Used to the four moko popping in for kai and a play, Karen is looking forward to isolation being lifted and getting kihi and hugs from them again.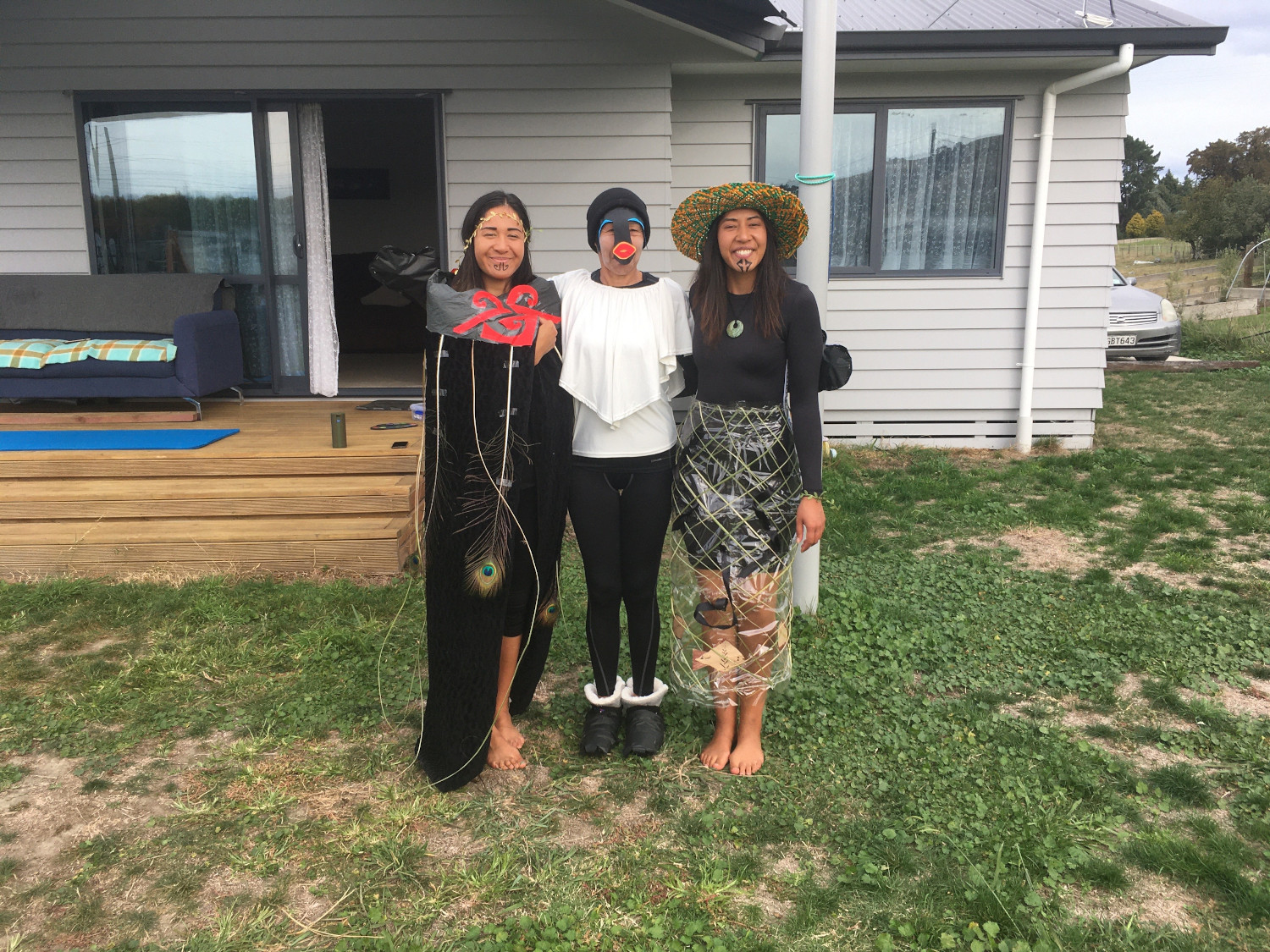 "Definitely it's hard. There's been a couple of times when I just want to run up and grab them. But their parents have spoken to them really well. So, I've started reading them bedtime stories on Facetime instead."
When the whānau exercise together – separately on their three adjoining lawns – they do it behind 'invisible fences' to help the tamariki understand physical distancing.
"It's our time for social interaction. We all come out with our whāriki and we all follow the lead whare for that day. Sometimes it's press ups and when it's burpees it's 'aaaagh'. We can see the expressions on each other's faces!" Hinewai says.
They also use the front lawn to yell to each other when other means of communication like Messenger or email don't get a response.
The return to Waiohiki to develop the Papakāinga was a conscious decision by the whānau to live according to kaupapa Māori values. The family marae is nearby and although they can't use it, Karen has noticed the lockdown has highlighted other tikanga values like manaakitanga.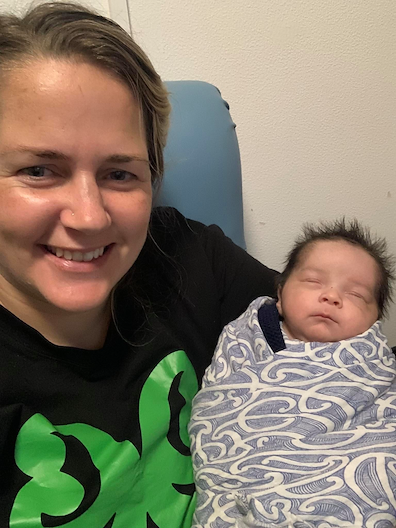 "Different ones have dropped off kai at the gate to share in the neighbourhood. Those kind of practices are still there in a way that you're still maintaining that tapu to keep each other safe – around kai and staying connected," she says.
With his little pēpi at such high risk, Rapihana Te Kaha is all for adapting tikanga, to doing the right thing, to get through the pandemic as quickly as possible.
"We all need to play the game.  Whakarongo – listen to the people in charge. What they're saying  makes sense because it's a health approach. If we don't get on top of this it's going to end up worse. The economy's going to be better off by putting health first," he says.
His mother, Karen, puts it more bluntly.
"Don't risk your whakapapa. Don't be eggs!"