Te Tai Tokerau Economic Action Plan was launched last month, emphasising that Māori, government and industry working in unison was critical to grow incomes, jobs and investment in Northland.
Published: Wednesday, 17 February 2016 | Rāapa, 17 Huitanguru, 2016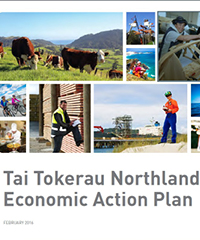 The Minister for Māori Development, Hon Te Ururoa Flavell said the plan, "offered Māori a real opportunity to work with the tourism, infrastructure, manufacturing and primary industries to develop economic opportunities for whānau, hapū and iwi".
The plan is part of the Government's Regional Growth Programme and it identifies 58 tangible actions over the next 10 years for sustainable growth and to attract investment to Northland.
Under the Action Plan a pilot project is under development with Northland College and Te Taitokerau Māori Forestry Collective.  Working with Te Puni Kōkiri and the Ministries of Primary Industries and Social Development, the pilot will develop 100 acres of land at Northland College for a mānuka plantation that will produce mānuka honey with a high Unique Mānuka Factor (UMF).
"The pilot will increase the work-readiness and skills for up to 15 long term unemployed adults from the Kaikohe community and provide them with long-term employment opportunities," says Minister Flavell.
Over the next 12 months work will continue with iwi, Māori, and businesses to develop further actions to take advantage of opportunities available.
To view the Action Plan click here.