Nearly a third of youth aged 15-24 not in education, employment or training are Māori. That includes 7,400 rangatahi Māori in the Waikato-Waiariki region. Katikati Māori Wardens are supporting local rangatahi on their learning pathway.
Published: Tuesday, 9 July 2019 | Rātū, 09 Hōngongoi, 2019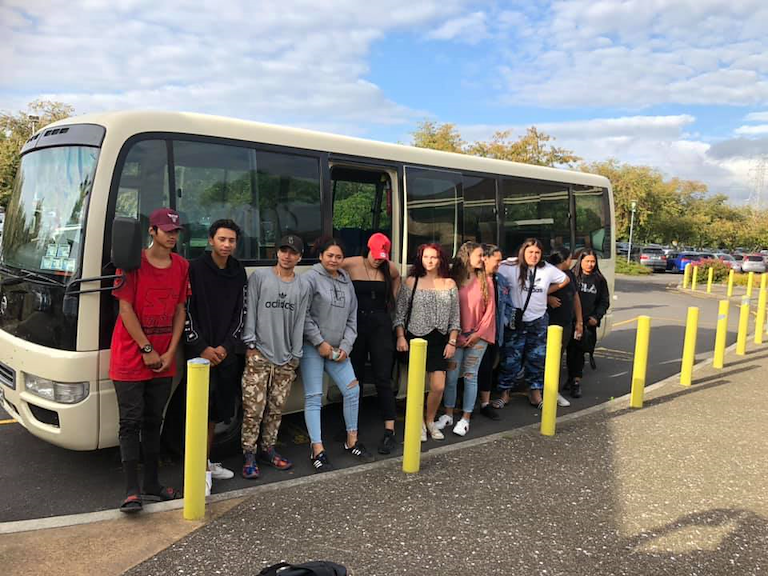 Too many rangatahi Māori have exited the education system without the qualifications they need to gain skilled jobs. Education is the key to success and a critical factor for young Māori in achieving a prosperous future for themselves and their whānau.
There are 97,200 youth aged 15-24 years NEET nationally.  One in three of these are Māori at 29,000. In the Waikato-Waiariki region rangatahi Māori make up 55% of the 13,400 youth aged 15-24 NEET (the Household Labour Force Survey, December 2018 quarter, MBIE).
When rangatahi are engaged and committed to achieving they positively contribute to the wellbeing of their whānau, community and New Zealand's wider social and economic development. Unfortunately many rangatahi Māori are not engaged in education, employment or training (NEET).
"We provide a range of programmes designed to support rangatahi Māori on their development pathway that focus on developing rangatahi leadership, strengthening self-awareness, and building confidence," says Katikati Māori Warden Shaan Kingi.
"After talking with rangatahi we learned that one of the obstacles to them achieving higher learning was having no transport."
At Waitangi 2018 Huhana Tukaki, Katikati Māori Warden, spoke with Prime Minister Ardern about some ideas around rangatahi NEET who said to send her a letter. Huhana received a response from Hon Chris Hipkins, Minister of Education, advising of a rural Youth Guarantee Travel allowance.
After some research, innovative thinking and discussions with Toi Ohomai Institute of Technology the Institute supported the Katikati Māori Wardens' business plan which included some financial support towards a bus service.
"It took about five months to purchase a suitable bus and gain a Transport Service License for a large passenger service," says Huhana.  "We have one driver at the moment as they need to have a P endorsement which costs between $400-$500."
All drivers also need to have a clean full license for at least two years, meet medical requirements and a Police check.
The Katikati Māori Wardens launched their bus service in January 2019.  
From Monday to Thursday, the bus service transports 20 students to and from Toi Ohomai Institute of Technology and other Youth Guarantee programmes in Tauranga, e.g. Coast Training Institute.
"We had to think outside of the box and ended up with a great solution to the problem of rangatahi having no transport," says Huhana.
"The bus service is helping rangatahi Māori gain the qualifications they need to get those higher paying jobs. We feel it's going to give rangatahi more choices and will make a real difference to their future."