Minister for Māori Development Minister Jackson attended a webinar for Māori businesses hosted by NZ Māori Tourism last week to show his support during a difficult time for businesses.
Published: Friday, 3 September 2021 | Rāmere, 03 Mahuru, 2021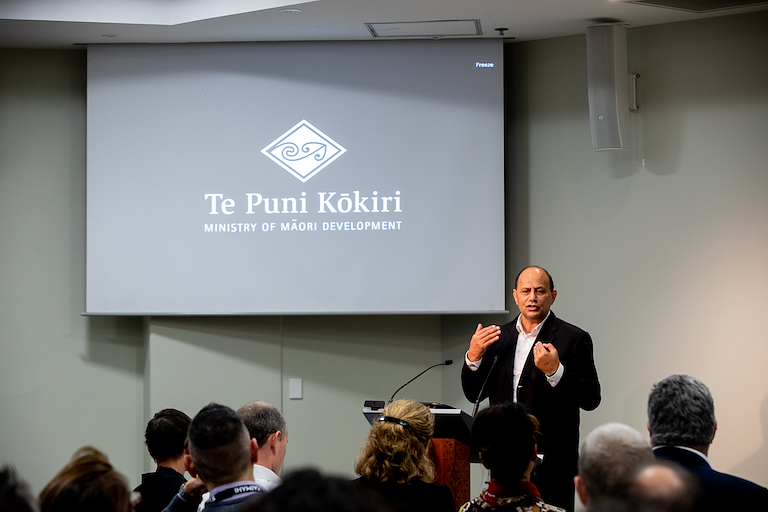 "I have seen your resilience and kaha already through the pandemic and I commend you for that determination. This time again, brings concerns for our businesses as we pull together as a nation to stamp out COVID.
"A positive difference this time, is we are more prepared about what to expect and our services are better set up to support Māori businesses," he said.
The event provided key information to Māori businesses on what support was available across financial, social and wellbeing services.
Speakers from Ministry of Social Development and IRD talked about accessing the Resurgence Support Payment and Wage Subsidy.
Minister Jackson urged businesses to ask for help if they needed it in an uncertain time like no other.
"Keeping business alive through COVID, also depends on your personal and collective wellbeing. Our hauora is important and I'm pleased NZ Māori Tourism is looking to provide wellbeing activities. Keep an eye on their website as it looks to make online yoga, karakia and counselling sessions," he said.
This week Te Puni Kōkiri was also arranging for New Zealand Māori Tourism to draw down a further tranche of funding that it was allocated in Budget 2021.
The $15 million over two years earmarked for New Zealand Māori Tourism is to help the industry to recover and reposition for the future as it feels the ongoing impacts of COVID-19.
Photo: Minister for Māori Development Willie Jackson talking about Māori businesses at a Te Puni Kōkiri hui prior to lockdown.