Whakapapa and quilt making is being combined to help transform and heal whānau.
Recently Te Puni Kōkiri supported Ngāti Porou artist Ron Te Kawa to run a whakapapa quilt workshop in Ōtautahi over two long and and very creative weekends at the Stitch-o-Mat Centre in New Brighton.
Published: Thursday, 15 August 2019 | Rāpare, 15 Hereturikōkā, 2019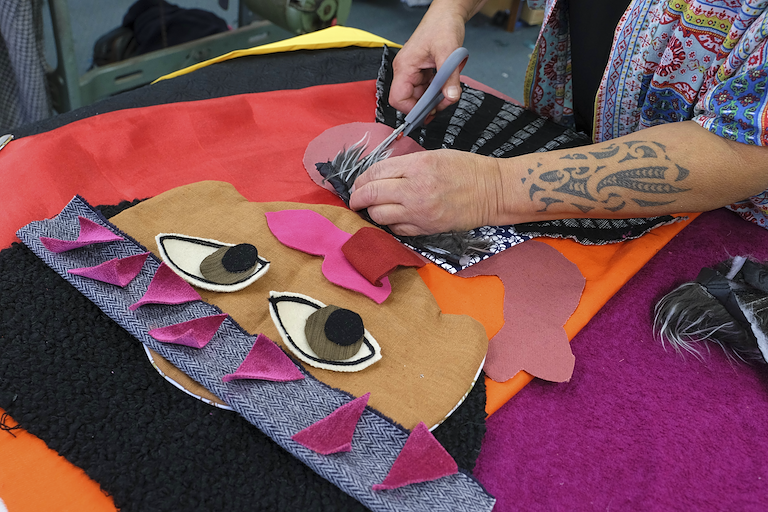 Twenty-two people took advantage of the opportunity to create quilts from old clothing and remnants of material that hold memories of special times in their lives or once belonged to whānau members.
"All whānau have got that stash of fabric hidden in their cupboard and they just need to give themselves permission to actually have fun with it," says Ron, who has been running his workshops full-time for the past three years.
He sees his workshops being more about healing than they are quilting and has run them for mental health organisations, schools and marae as well as team building exercises for businesses.
"It's about transformation and more about healing than it is about quilting," he says.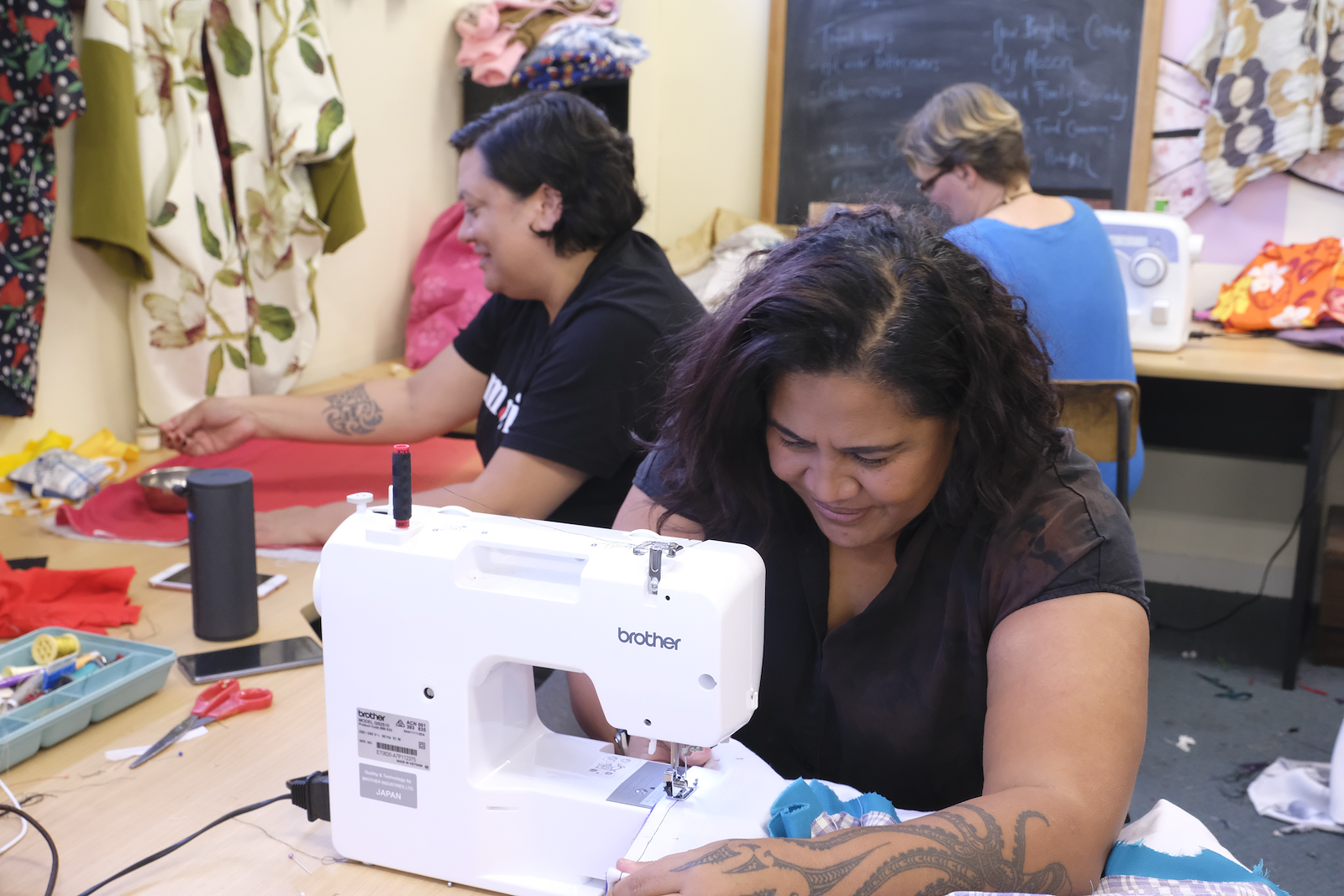 He believes that a lot of Māori are put-off being creative and his workshops are about creating a safe space for them to connect and rediscover their creativity.
"For me it's that first step of making that space for whānau where they can start to learn or study again – you can't do that when you're thinking about bills or stressing about whānau. So these workshops are about making that happy place where you can concentrate – nothing else can happen until you learn to give yourself permission to do that."
Quilting is an ancient craft and Ron, who has always been an artist working and sewing with different fabrics and materials, looked around the world at other indigenous cultures to develop his unique art practise.
"I wanted something that was special, just for our people, some type of genre that was special to us. I looked at what they were doing in Fiji, at the story quilts of Vietnam, the colours of Guatemala and the recycling of the Afro-Americans and just started putting techniques together that would resonate with our people and called it whakapapa quilts."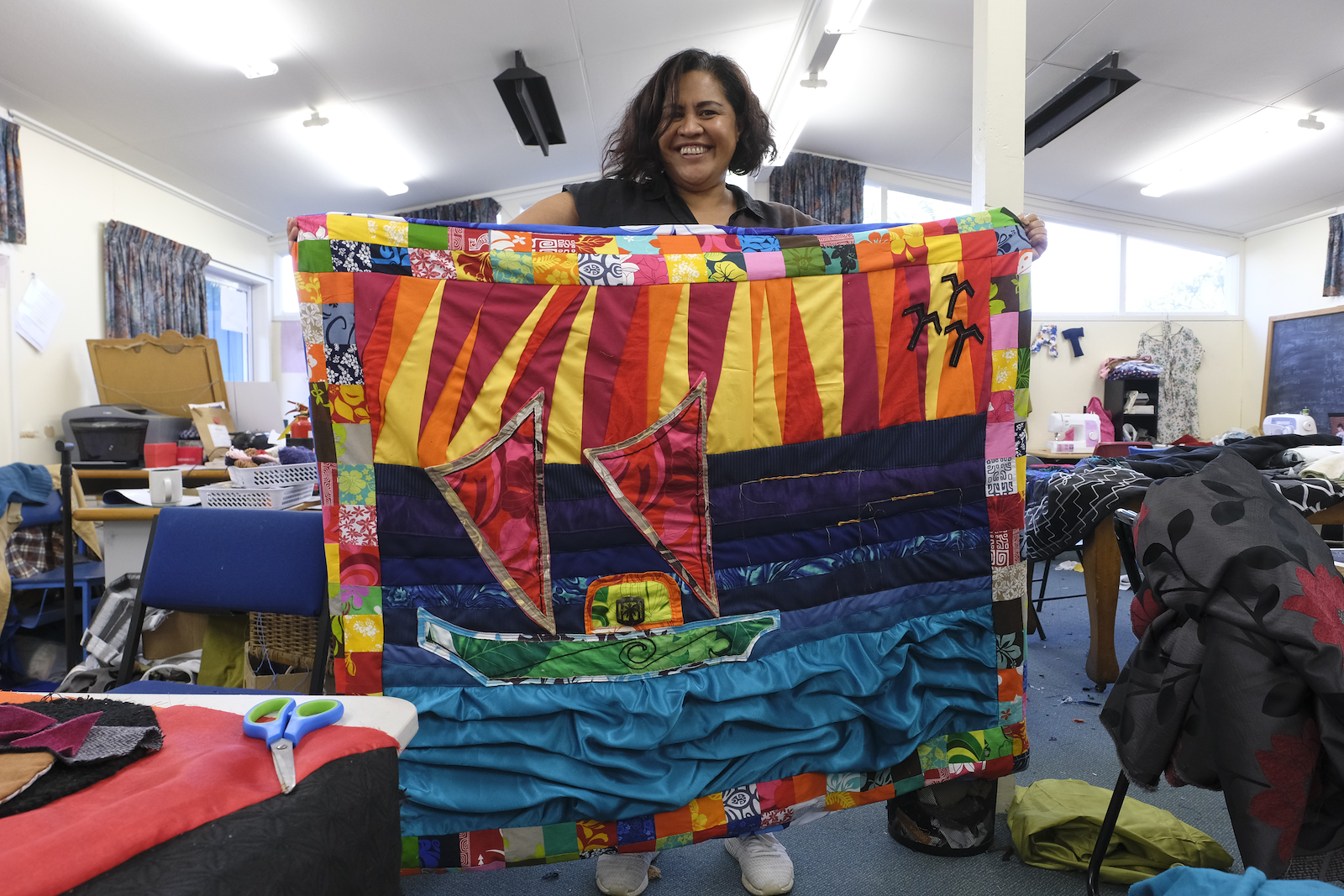 Kaikura McGregor (Waitaha, Māmoe, Kāti Wheke) and Billy Willis (Ngāti Wairere) used the opportunity to create a tangi quilt for Hei Whakapiki Mauri, an Ōtautahi-based organisation that supports Māori living in the community with disability. The couple support the organisation as Whānau Ora Navigators for Te Putahitanga o Te Waipounamu.
"In the last three years we've had a lot of whānau pass away, but the community we work with haven't had the korowai of knowledge to carry out a tangi," says Waikura.
They gifted it to the founders of Hei Whakapiki Mauri, Ruth Jones and Gary Williams who will make it available to whānau to be used to drape the casket.
"It was very emotional during the presentation, there were tears. It changed the mood of the room at the time and we needed to lift the mauri again by singing waiata and having milo for supper," says Waikura.
It is named Pohutakawa o Matariki, food is not to be consumed near it and it must be blessed before being returned.
"The quilt features a poutama at the top which represents the raising of mauri, because that's part of what we do with our Māori people," says Waikura. It is also adorned with material feathers the colours of pāua, birds and kawakawa leaves and a symbol representing aroha.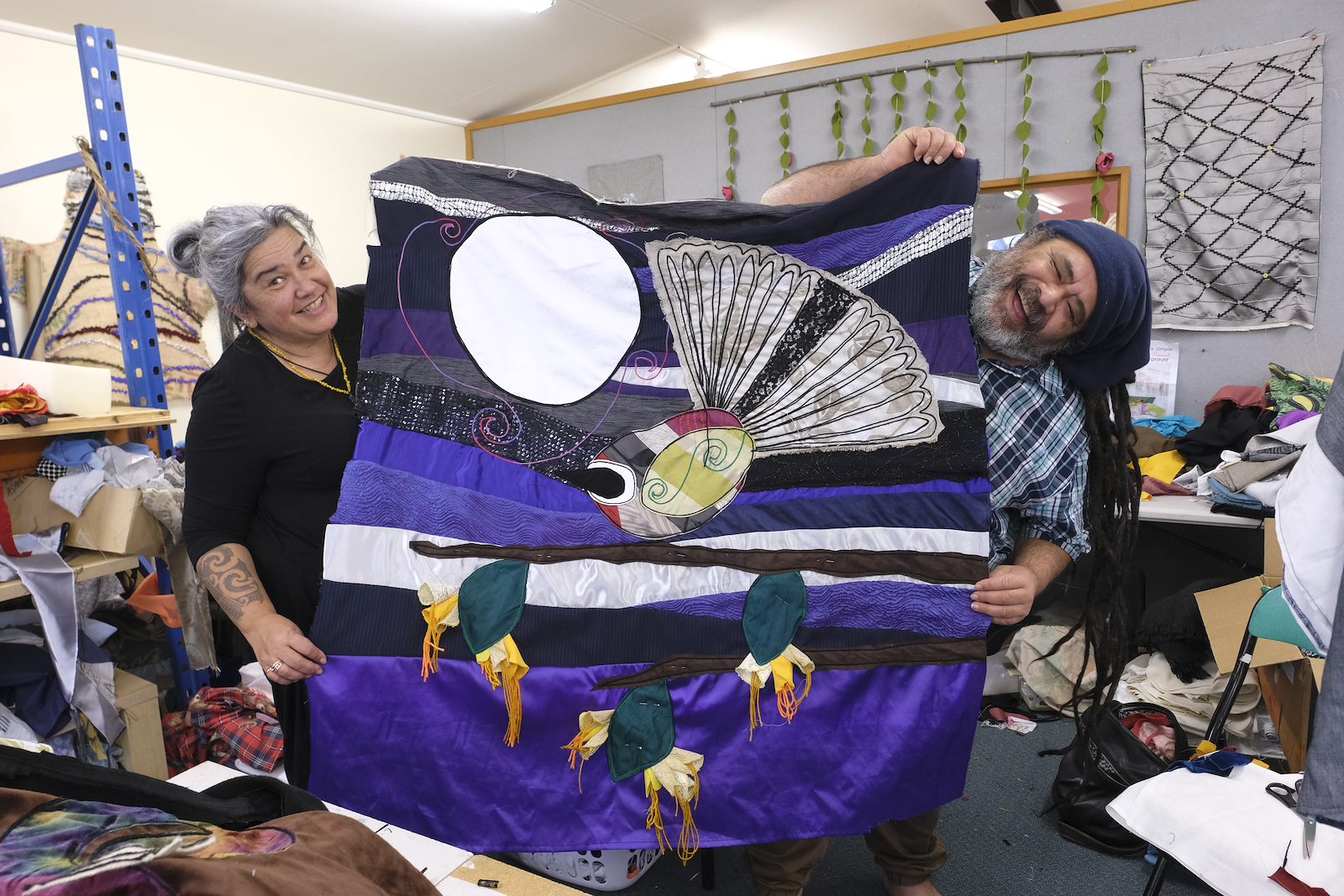 "Because that's what we want to korowai our whānau with at times like that," she says.
With the quilt comes responsibility and the start of new whakapapa, says the couple. "I would really like whānau to learn about how to be kaitiaki of this taonga, it will continue that process of knowledge being passed on."
During the two weekends of the workshop, 26 quilts were created.
Ron says almost all the quilts have a pepeha in them so they become a whānau learning resource.
"It's a new way of telling old stories," he says.
"They go up in the house and the parents or the grand parents don't have to constantly be telling the kids their pepeha – it's there for everyone to see."