Laurae Blake and her whānau have changed the way they think about money since completing the Sorted Kāinga Ora programme. The solo mother of two daughters, aged seven and 13, has spent eight weeks gaining tools to help realise her housing aspirations.
 To view the video on Sorted Kāinga Ora click here.
Published: Thursday, 30 May 2019 | Rāpare, 30 Haratua, 2019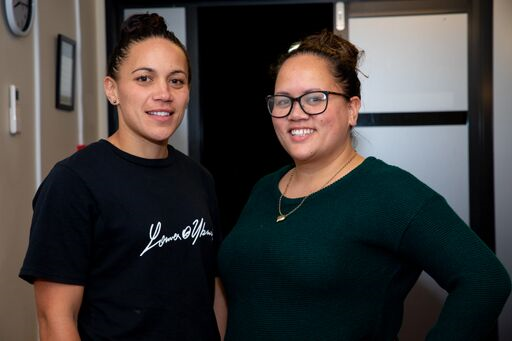 For Laurae, that dream is for her whānau to own their own home.
She says it was important to bring her daughters on the journey with her where they set budgets and goals together as a whānau.
"We used to say things like 'we can't afford that' but we've turned that around and we now say things like 'we are saving for a family trip and the new house' instead."
"It's a lot more empowering."
Laurae was one of 30 whānau groups who have completed one of four pilot Sorted Kāinga Ora programmes run by Te Taiwhenua o Heretaunga in Hastings.
Sorted Kāinga Ora is a programme to help build the financial capability of whānau Māori so they can make choices on how to meet their housing goals.
The programme was developed by Māori, is delivered by Māori, to whānau Māori, and evaluated by Māori.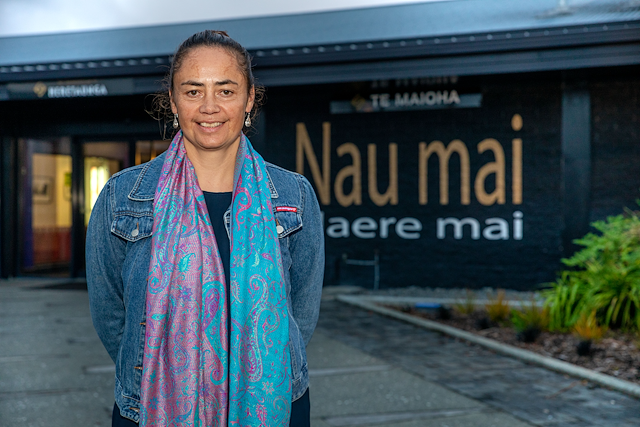 Te Taiwhenua o Heretaunga project manager, Lisa Whakataka, is a programme facilitator for Sorted Kāinga Ora and has seen the benefits this kaupapa provides Māori.
Lisa says sharing her personal story of how she got into home ownership while delivering the guides and tools of the course was a way for participants to see what was possible.
Lisa bought her first Gisborne home for $25,000 when she was 25-years-old. She says this was made possible thanks to support from whānau and was the springboard she needed to get onto the property ladder.
Co-facilitator at Te Taiwhenua o Heretaunga, Rikki Te Kira, ran a home ownership course in the early 2000's and is happy to be back assisting whānau with their home ownership dreams.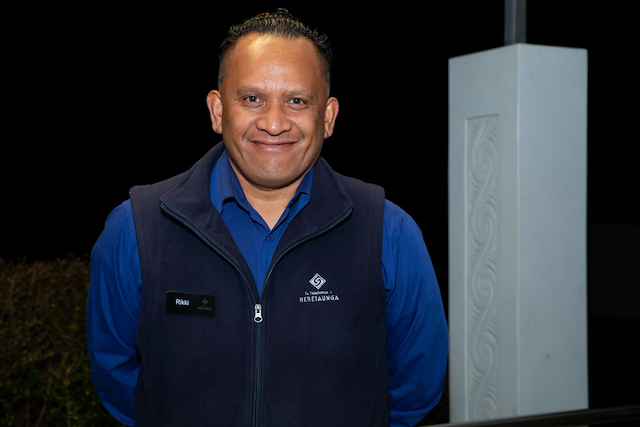 "The difference now is the demand for affordable housing and availability is so much more challenging for these whānau," he says.
Rikki says Sorted Kāinga Ora gives attendees hope that home ownership is within closer reach than they think.
"It gives them a good understanding of how to get themselves in a healthy financial position so they are able to meet all the criteria for gaining a pre-approval mortgage."
He says there are many pathways to home ownership, both through education and opportunity, including a co-housing opportunity for graduates.
Another Sorted Kāinga Ora graduate, Thailah Vlaardingerbroek, believes she can achieve her dream of home ownership a lot sooner than she thought.
"I thought it was more like a 10-year goal but since graduating I think owning a home will be achievable in the next five years."
Thailah says she has made little changes like getting a better mobile plan, increasing her Kiwi Saver Contributions and cutting down on buying takeaways which is helping her achieve her wider goal.
Thaliah says she enjoyed all of the course tools and resources offered to her through Sorted Kāinga Ora, especially debt reduction and budgeting.
Sorted Kāinga Ora was developed jointly by the Commission for Financial Capability and Te Puni Kōkiri building on other Sorted programmes developed by the Commission. This programme supports financial capability for whānau, but with an added housing focus.
At the end of the eight week programme graduates will have a better understanding of their housing aspirations whether that be:
ready to move into home ownership,
needing to grow their savings, or
wanting to continue renting a home.
To find out more about the Sorted Kāinga Ora programme go to tpk.govt.nz/housing