More than 120 people attended the first Social Enterprise Summit held at Parliament in early July.
Published: Thursday, 3 August 2017 | Rāpare, 03 Hereturikōkā, 2017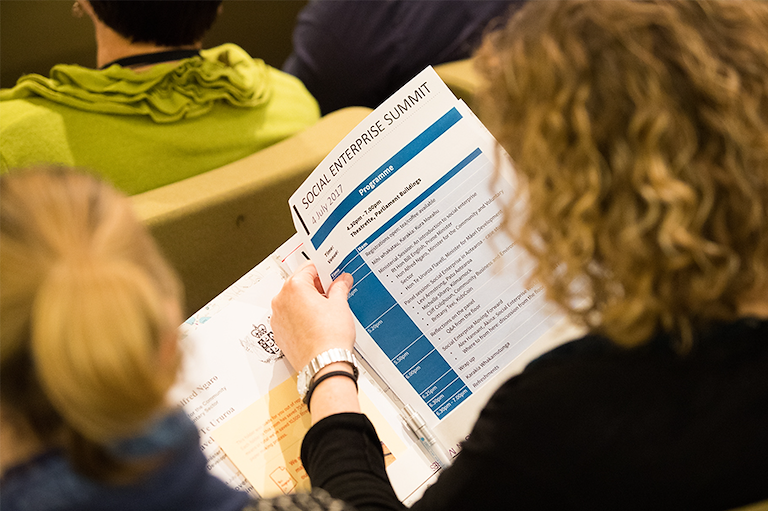 The event aimed to raise awareness of social enterprise and to bring like-minded people together to look at the future of the social enterprise sector.
Prime Minister Bill English, Minister for the Community and Voluntary Sector Alfred Ngaro and Māori Development Minister Te Ururoa Flavell addressed the audience. 
The Government said it acknowledges the value of growing the social enterprise sector and supports collaborative action to ensure social enterprises meet their full potential.
The audience was made up of Ministers, MPs, iwi Māori/Māori social entrepreneurs, philanthropic and private investors, financial institutions, social enterprise practitioners, social entrepreneurs, capability developers, academics, and local government representatives.
The co-founder of Patu Aotearoa Levi Armstrong was one of four social enterprise leaders who shared their stories with the crowd.
Each of the case studies were very different but all with compelling stories and ideas which captured the audience.
A highlight of the event was learning more about the value and opportunity social enterprise provides for the community and the barriers that each of the ventures has had to overcome to get to where they are today.
By the end of the evening, Ministers and attendees were all mingling with each other and forming connections.
The Summit received positive feedback and created enthusiasm for the upcoming Social Enterprise World Forum 2017 in Christchurch in September.