'Joy to the Hood' launched its 4th annual Pop-Up Shop in Manukau this past weekend, making Christmas shopping accessible for whānau who want to buy wholesome, quality, indigenous gifts for their loved ones.
Published: Tuesday, 13 December 2022 | Rātū, 13 Hakihea, 2022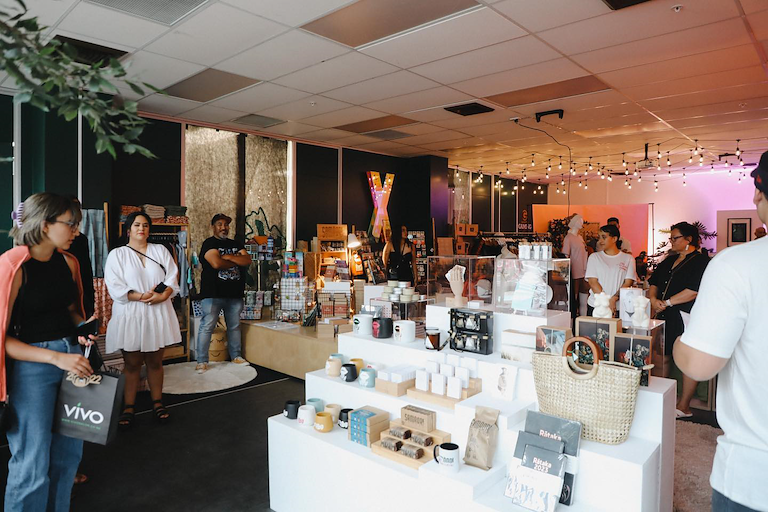 The market showcases over 40 Aotearoa brands, promoting the growth of Māori and Pasifika owned businesses.
Louise Thompson, owner of South Auckland brand UNDER THE BIRD, is 'excited' be part of the annual Christmas market.
"I've been hustling hard now for just over six years, 'Joy to the Hood' has helped me make the most of the Christmas retail season," said Louise.
'Joy to the Hood' is an initiative of social enterprise Ngāhere Communities, who work to boost the creative, innovative, and entrepreneurial talent of Māori and Pasifika.
Founder Manawa Udy says the retail experience has grown year-on-year. In 2020, over $40,000 was funnelled through the market, giving back to local entrepreneurs and their whānau.
"That money could have gone to the big malls or overseas owned chain stores. We're proud of this change that we can bring about, right here in South Auckland," said Manawa.
Te Puni Kōkiri is proud to support this kaupapa. The Ministry of Māori Development continues its focus on Housing, Employment, and Māori Enterprise growth as they are key contributors to whānau wellbeing and socioeconomic outcomes.
The shop runs from Saturday 10 to Saturday 17 December at GridMNK, in the heart of the Manukau CBD in Tāmaki Makaurau. Online shoppers can also access the market from anywhere in the world.