For the first time, New Zealanders are being encouraged to go online to say what they think should be asked in the next census, with a new online discussion forum on www.stats.govt.nz
Published: Thursday, 7 May 2015 | Rāpare, 07 Haratua, 2015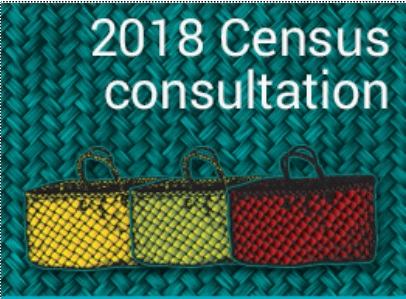 The six-week discussion forum has been set up as part of wider consultation on the content of the 2018 New Zealand Census of Population and Dwellings.
2018 Census has information about how to join the discussion or make a formal submission. The online discussion forum will be live until 10 June. People can make a formal submission from 18 May until 30 June.
Following consultation, Statistics NZ will analyse the submissions, and aims to confirm final content in early 2017 for the 2018 Census.
The census is the official count of how many people and dwellings there are in New Zealand.
Information from the census helps determine how billions of dollars of government funding is spent in the community. It is used to help make decisions about which services are needed and where they should be, such as hospitals, kōhanga reo, schools, roads, public transport, and recreational facilities. Census information is used by councils, community groups, iwi, and businesses to plan for the future.
Go to the discussion forum and share your views.