Replacing the most significant piece of legislation regarding Māori land in Aotearoa New Zealand is not something to be taken lightly.
Te Ture Whenua Māori Act 1993 set out a new approach to Māori land under the law. For the first time the focus was on ensuring Māori held on to their land and could use it. The Māori Land Court's role was to support retention and utilisation of Māori land.
Published: Friday, 31 March 2017 | Rāmere, 31 Poutūterangi, 2017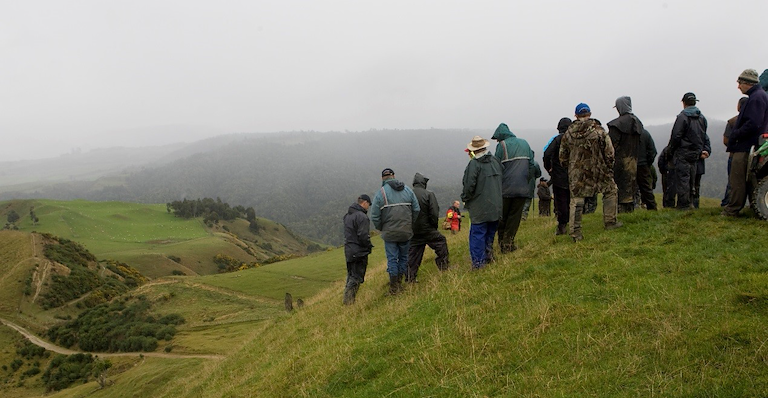 Over the past 24 years many Māori land owners felt that while the 1993 Act has been effective in retaining our whenua, the provisions for utilisation were not so effective. Some Māori land owners felt they did not have the freedom or support to develop their land in the way that they would like, while ensuring the land is retained for future generations.  This feedback has informed the current Ture Whenua Māori reforms.  Further changes to be captured in Te Ture Whenua Māori Bill have just been announced by the Minister to better support whenua Māori and whānau.
Acknowledgements
There are many individuals and organisations who have helped to shape the current Te Ture Whenua Māori Bill.  With the Bill progressing through the House it is important to acknowledge those who have been involved in the development of this important bill.
Whaimutu Dewes, Tony Walzl and Doug Martin, for Te Puni Kōkiri, wrote a report in 2011 which summarised the findings of six hui with Māori land owners. It outlined the aspirations owners had for their land and identified barriers they saw to realising their aspirations. The report advanced the issues raised at Hui Taumata 2005.
Matanuku Mahuika, Dion Tuuta, Toko Kapea, and Dame Patsy Reddy were appointed to an independent review panel for Te Ture Whenua Māori Act in 2012. The panel held 20 hui and received over 180 submissions which resulted in a recommendation that the 1993 Act should not just be amended but that it should be replaced.
In 2014, Te Puni Kōkiri (with the Iwi Leaders Group and the Federation of Māori Authorities) held consultation hui across the country.
In October 2014, Hon. Te Ururoa Flavell, became the Minister for Māori Development and took over the review of Te Ture Whenua Māori Act.  He established Te Ture Whenua Māori Ministerial Advisory Group which included experts in land management and legal matters. The members of the group were Kingi Smiler, Traci Houpapa, Spencer Webster, Linda Te Aho, Sacha McMeeking, Dr Tanira Kingi and Matanuku Mahuika.
In addition to Māori land owners, rōpū such as the New Zealand Māori Council and the Māori Women's Welfare League, who have been staunch advocates for principled and effective Māori land laws over many decades, have given their views.
Te Ture Whenua Māori Bill has been influenced by many people, over many years. Māori land owners have been clear that they are ready to take the next step forward from the foundations that were laid by the 1993 Act. The reforms have been strengthened by those that have challenged it. As we look towards the future we recognise the contributions of all those that have been involved and acknowledge their commitment for the future of the whenua.