Inez White founded Indigenuity Limited, which is giving first homebuyers and whānau the help they need to own their own homes in Rotorua.
Published: Wednesday, 27 September 2017 | Rāapa, 27 Mahuru, 2017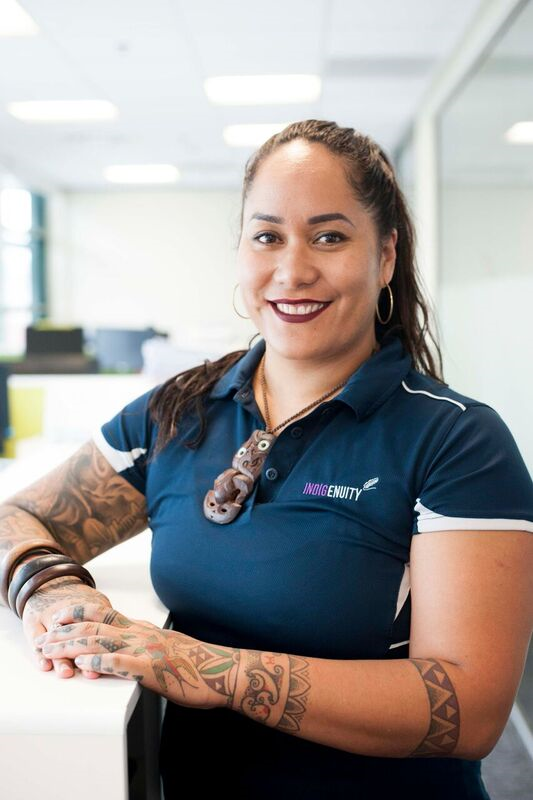 When Inez White of Te Arawa was growing up in Rotorua, buying a home was not a conversation that she heard.  Her whānau did not think they were eligible.
"We were tenants in our traditional neighbourhoods in Rotorua and yet we are mana whenua," she says.
Years later, Inez became a registered property valuer, but something was not sitting comfortably with her.
"Whānau in Rotorua ticked all of the boxes and prices were affordable for homes and yet most of the buyers would be from Auckland."
Realising that she was doing valuations for Aucklanders and not for her own people was the tipping point to push her to start her own indigenous property practice, Indigenuity Limited.
She set a goal to get finance approved for 10 whānau between March and June 2017.
"At least 5 – 6 whānau have settled and we are coming up to 11 with finance approved in that short amount of time. All of which are first home buyers in the Rotorua, Murupara, Te Kuiti area," says Inez.
For some whānau, when it comes to buying a home the process can be overwhelming and often whānau don't know where to start.
"Buying a home shouldn't be a daunting experience, it's a lot of work, but it is not rocket science. You just have to be diligent, conscientious and stick to a plan," says Inez.
"I am really focused on demystifying the basics of pursuing home ownership."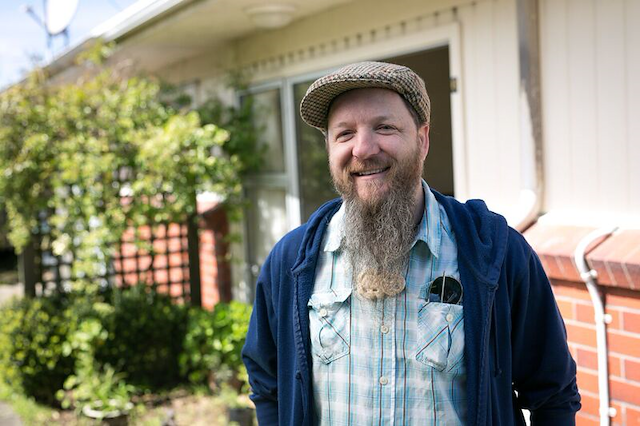 Nigel Ward (Ngāti Raukawa) is one of the lucky few who have managed to get 'onto the ladder' in Rotorua. Earlier this year Nigel contacted Inez wanting to buy the home he was renting.
"I was about to turn 40 and felt like it was far too late so I was amped to work with Inez and her team to help me buy my first home," he says.
Nigel is full of praise for the advice he has received and is encouraging other first homebuyers who might not be sure on where to start to seek professional advice.
"If you come at this from a different perspective it can seem impossible. You go to a bank and ask a few questions and walk away thinking it's 'this big' and too hard. It is very easy to give up," says Nigel.
"I'd encourage people to get into the market but seek professional advice to make you feel like you know what you are doing."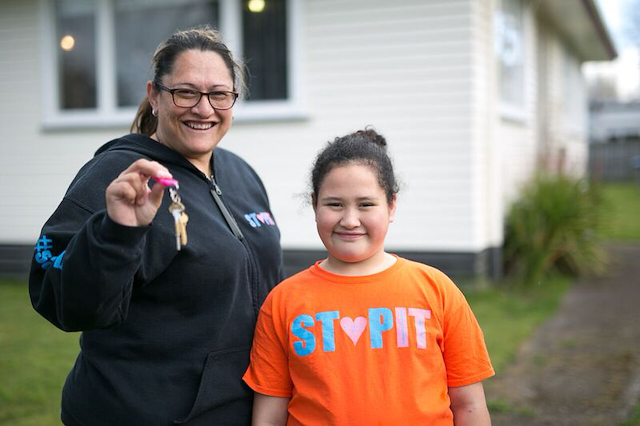 Mother of four, Kelly Peka (Tuhoe), is equally grateful for the advice she has received from the team at Indigenuity. Before contacting Inez, Kelly had approached another lending company for advice about buying a home. She was told straight out that she would not be able to do it and from then on, Kelly doubted she could buy a house on her own.
"After talking with Inez it gave me the confidence that I needed and lifted my spirits. For Inez to say to me 'we're going to get you a whare', I felt confident because she was confident," she says.
"The team kept me in line and coached me through it. Not once were they negative. If we came across a way that was not going to work then we would try another way. There were always plans and solutions to achieve our goals."
The organisation runs the Whatu Kāinga online coaching programme for whānau who are looking to buy their own home, and it is proving to be a success.
Inez describes the success of the Whatu Kāinga programme as exponential.
"We started off with 7 people in our first week and went up to 14 people in the second week, and by the third week, we had people doing car pools from Waimana and Tuhoe country. In total we had about 45 people showing up to our workshops," she says.
The next Whatu Kāinga online coaching programme starts in late September and Inez confirms they already have 100 people registered to take part.
The Māori Housing Network is successfully working through organisations like Indigenuity Limited to assist whānau and families to achieve home ownership.  In addition to innovative partnerships such as these, the Māori Housing Network is working in a variety of areas to support successful outcomes for whānau and families such as housing repairs, infrastructure support and affordable rentals.
Te Puni Kōkiri Deputy Chief Executive Regional Partnerships, Di Grennell, acknowledges the leadership and contribution that rōpū like Indigenuity Limited are giving to help whānau Māori with their housing needs.
"We've seen a real drive by whānau to take ownership of housing. It is initiatives like this that are building whānau capability to reach their goals," says Di.
Tips for buying a home
We asked Inez to share some tips for first home buyers and whānau looking to buy their own homes. Here's what she had to say:
Tip 1 - Be prepared.
Do not sign a contract of sale or apply for finance without getting all of your documents ready first. Do not go looking at open homes until you have your documents ready and you have submitted your finance application. Because you will see a house, try and buy it, and it won't work. Allow 6 months from thinking about buying a house to move in day.
Tip 2 - Keep your accounts clean.
Keep your accounts clean for a minimum of 12 weeks before you submit your documents to the bank for finance. Do not go into overdraft, do not overspend, do not swipe your eftpos card at places where the bank could think is unnecessary spending, and pay all your bills on time perfectly. Banks will scrutinise your spending, so depending on your financial behaviour they will make a judgement on whether you know how to spend your money.
Tip 3 - Know what you can realistically buy.
You should base your mortgage repayments on how much you can afford on a property. Poutama approach is my message. You will not get your dream house straight away. Re-adjust your expectations of what you can realistically buy.
A good way to figure this out is to take your household income, figure out how much 30 – 40 percent of your total household income would be after tax, and that should be the amount you spend on your mortgage repayments, rates and insurance. Markets change all the time and whānau need to be prepared.
Help to work towards owning your own home
Sorted (Financial Planning)
Before you begin with your plans to buy a home, we recommend you visit Sorted to make sure you have everything, well sorted!
Sorted.org.nz/guides/buying-a-first-home
Housing New Zealand Corporation
There are a number of home ownership schemes that HNZC can advise you on such as:
Welcome Home Loans
Kāinga Whenua Loans
FirstHome home ownership initiatives
Tenant Home Ownership Programme
Housing New Zealand Corporation
0508 935266 (8am – 5pm Monday to Friday)
enquiries1@hnzc.co.nz
hnzc.co.nz
Kiwisaver Homestart Grant
You may be able to withdraw some of your KiwiSaver savings. After three years of contributing to KiwiSaver, you may be entitled to a KiwiSaver HomeStart grant.
KiwiSaver HomeStart grant
0800 549 472
Kiwisaver.govt.nz/new/benefits
Make sure you have your IRD number handy when you call them.