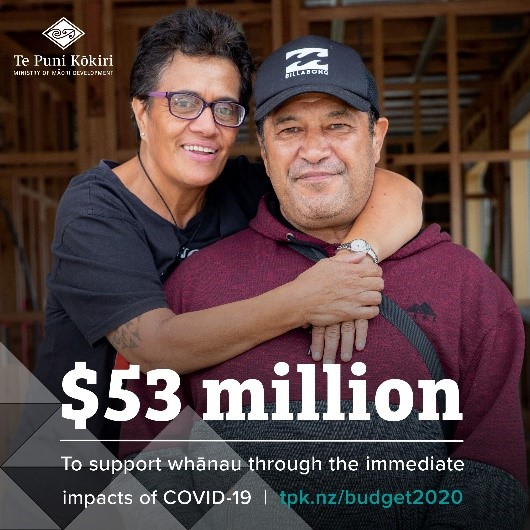 Commissioning Agencies will receive $20.51 million over the coming two months, and an additional $32.82 million in 2020/21.
This funding means that whānau with urgent needs can continue receiving holistic, whānau-centred support. This additional funding will ensure that Whānau Ora Commissioning Agencies are able to continue their pertinent work in assisting whānau and communities across Aotearoa New Zealand.
Since the beginning of the lockdown and up to May 2020 Whānau Ora Commissioning Agencies have:
Delivered 122,887 health, hygiene and care packages to Māori and Pacific whānau in need across Aotearoa New Zealand including to some of the most remote areas.
Supported 165,122 Māori and Pacific whānau members.
Increased capacity quickly to support a large increase in demand, exceeding normal levels of demand by over 50% in some instances.
Provided over 2,647 grants for necessary goods and services where other options have been exhausted.
Provided communications to ensure Māori and Pacific whānau receive targeted key health and safety information.
Whānau Ora Commissioning Agencies
More information