"The walls are not crying now." Collaboration between Te Puni Kōkiri, health authorities, builders and community groups is leading to healthier homes, healthier whānau in Hawke's Bay.
Published: Friday, 13 November 2020 | Rāmere, 13 Whiringa ā-rangi, 2020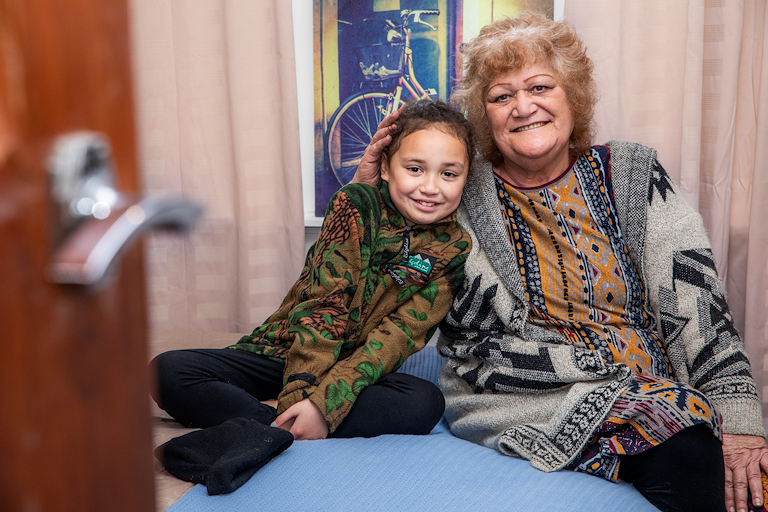 A brighter, healthier future lies ahead for Wendy Johnson and her moko following transformative repairs to their Hawke's Bay home.
Wendy's home used to be a danger to the health of her whānau.
The roof was leaking, causing water to run down the walls and form black mould. The floors of the bathroom were rotting and the carpet was damaged beyond repair.  A tangle of electrical cords ran through the home from the single power point.
Worried about the safety of her young whāngai and two mokopuna, Wendy was elated when she was able to access the Te Puni Kōkiri housing repairs programme to carry out the most urgent repairs.
Now their home is warm, dry and healthy. Fresh white walls and new carpet have replaced black mould and rotting floors.
The house has been in the family for 66 years and, although Wendy had tried to get rid of the mould herself, this was the first time extensive work had been done to improve its condition.
The Wharariki Trust which manages the housing repairs contracts from Wairoa to Central Hawke's Bay is familiar with the many reasons houses can get to this point.
"The man in the house may have suddenly passed away and that mother is left having to go to work and look after the family so things get on top of whānau. It might be grandparents suddenly caring for mokopuna.
"They may be elderly, parts of the house become a bit rundown and the children may get sick as well. In some situations, for solo mums or whānau on benefits, budgets and finances are extremely tight," says the Trust Chief Executive, Ana Apatu.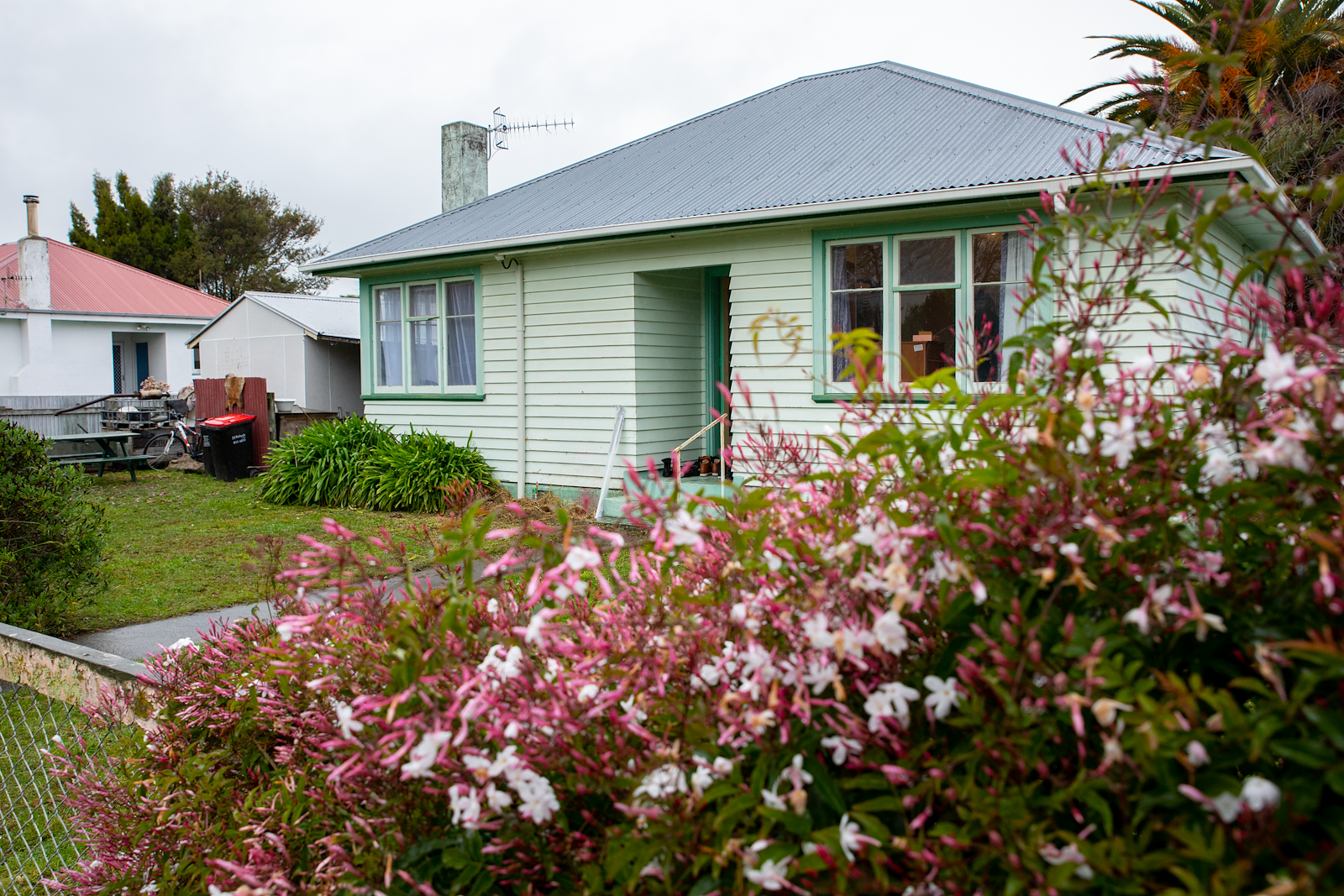 In many cases the damage has gone beyond the ability of the whānau to do anything about it. Wendy's house, for example, needed a new roof to stop the leaking and black mould.
The changes are transformative.
As Ana Apatu explains, "They can be a major determinant of health. If you have a warm dry whare, then you're likely to be healthier. The children are not going to miss school. The whānau won't miss work."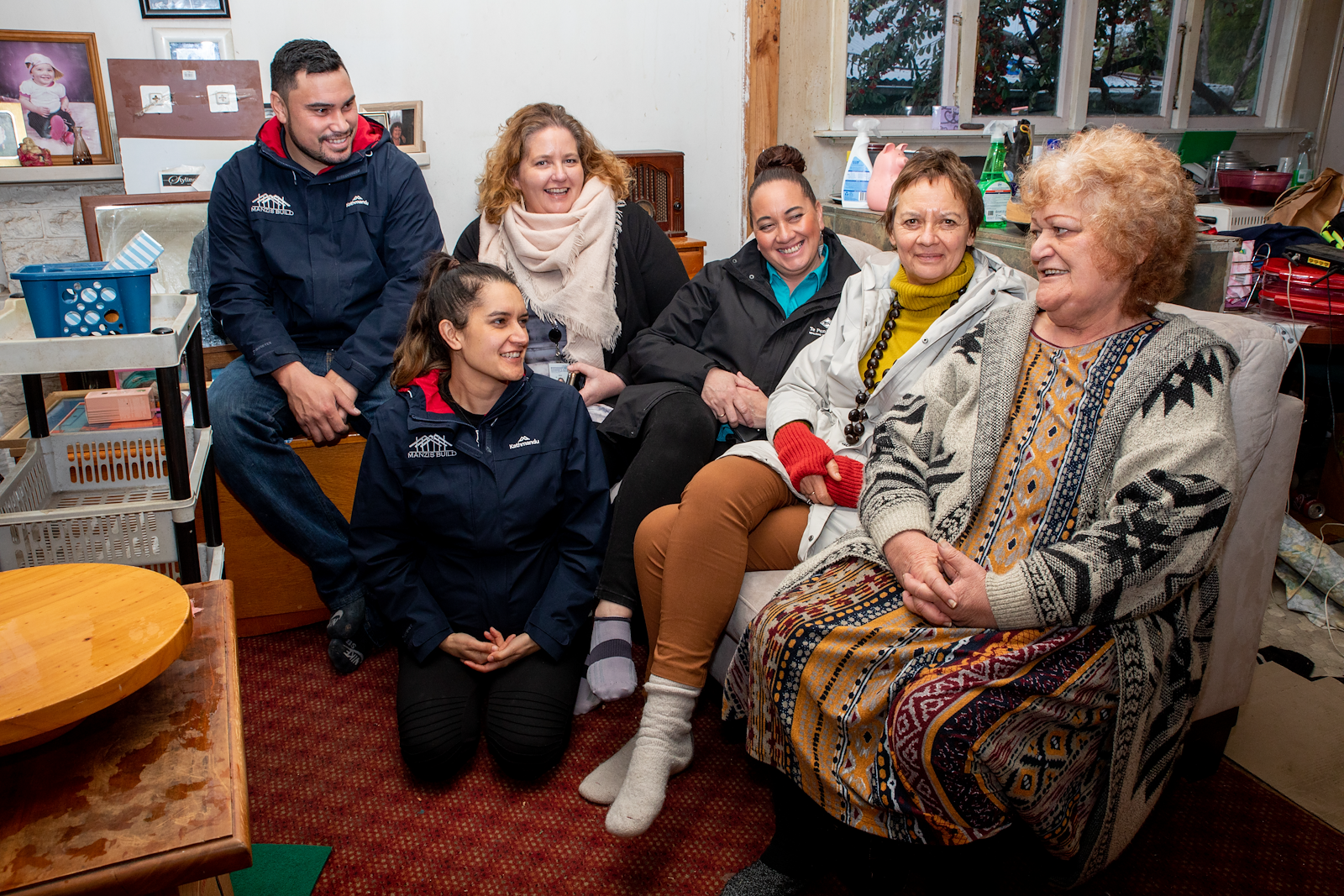 Supporting local whānau and business
Local building company Manzis Build works in partnership with Te Puni Kōkiri, the Wharariki Trust and the Hawke's Bay District Health Board to do the repairs.
Partners, general manager Arana Waapu and director/builder Henare Waapu get a huge amount of satisfaction out of working alongside whānau, striving to make them comfortable and gently encouraging them to continue on with minor maintenance work like painting.
"Their āhua is just so uplifted by the work, it's so amazing that something that can be a simple renovation to us can be life-changing for them. For us, it's super rewarding, we walk away feeling so chuffed," says Arana.
Arana and Henare also aim to bring in other small Māori businesses and contractors. They not only want to support local, Māori owned businesses but the tikanga Māori approach helps make whānau feel comfortable. Whānau feel less whakamā and are more likely to learn from these tradies while they are there. 
"It's one of the reasons I get out of bed every morning, to help these whānau who aren't sitting under a dark cloud any longer but are sitting in a house that's safe for them," says Henare.
Life-changing repairs
One reason the repairs programme is effective is the relationship between the funder, contractor, builder and the Hawke's Bay DHB Child Healthy Housing Programme. Together they can provide wraparound support that goes beyond the repairs themselves.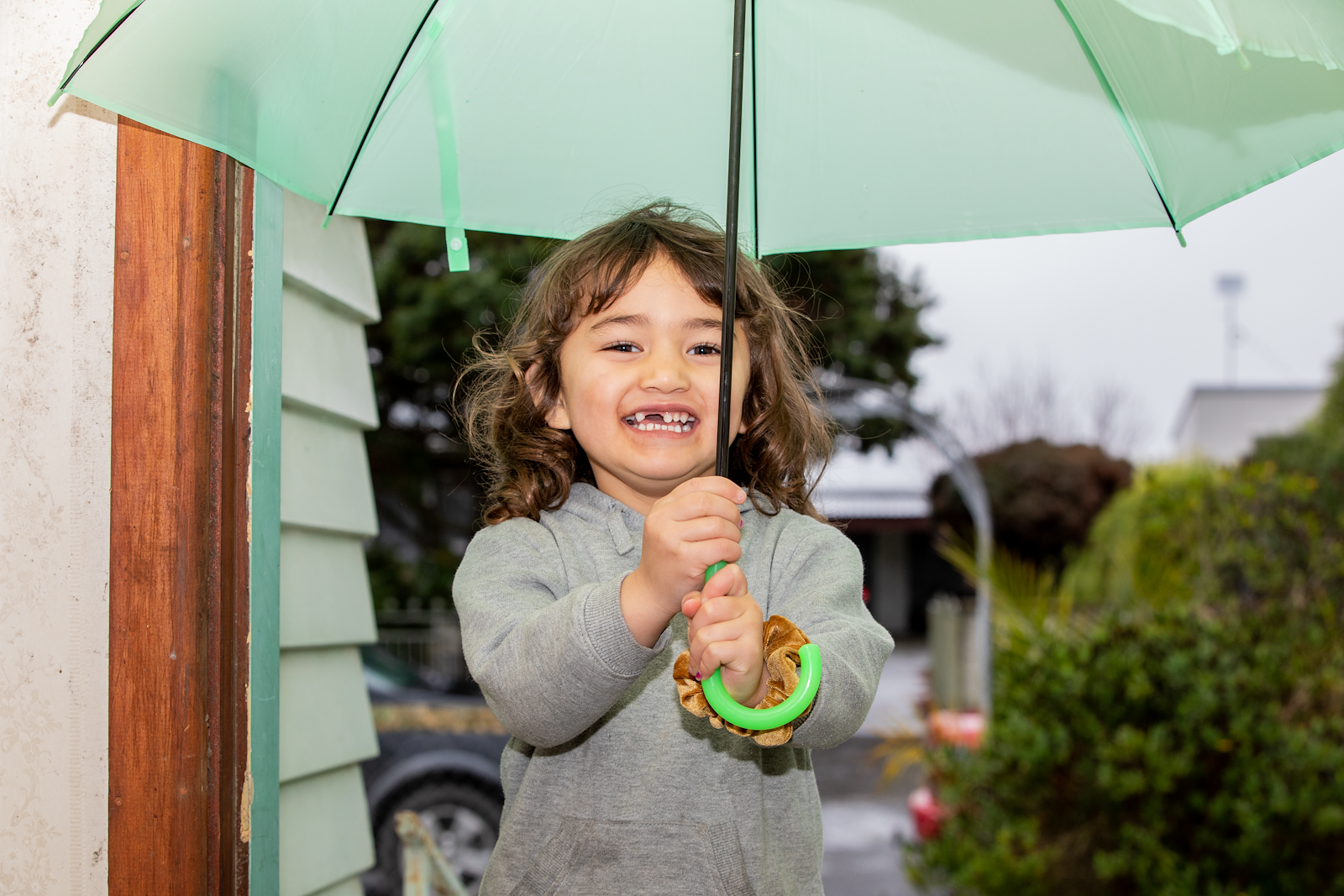 The Child Healthy Housing Programme was the first point of contact for Wendy Johnson who was worried about her mokopuna.
"It's all about health," says the kaiāwhina, Melissa West. "Our team can put in a referral to Te Puni Kōkiri that comes through to me. The team of Ana Apatu from Wharariki Trust, Monique Heke from Te Puni Kōkiri and I triage them."
Wendy herself is overwhelmed by the difference the work has made to her home, feeling like she is "walking into a new home."
As she relaxes, 8-year-old moko Bailey glued to her side like a little piri pāua, she takes in her surroundings and feels hope for the improved wellbeing of her whānau. Where before Bailey had thought the walls were "crying", they are now "nice and dry".
Meanwhile, Ana Apatu is hoping to carry out a formal evaluation of the programme to support what they already know anecdotally.
"For example, longer term impacts like fewer GP visits, fewer hospitalizations, better connectedness with whānau because you're proud of your whare now and want whānau to visit. We then feed that back up to the funders and are able to demonstrate the amazing impact this has," she says.
Photography: Josie McClutchie
Videography: Te Amokura Productions