Published: Tuesday, 14 February 2023 | Rātū, 14 Huitanguru, 2023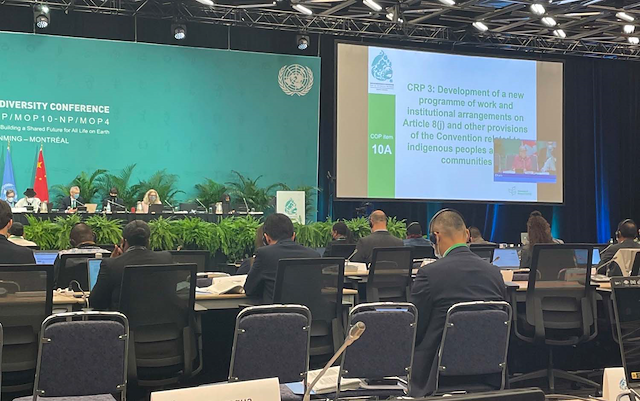 After four years of negotiations, Parties committed to halt and reverse biodiversity loss and recognise the essential role indigenous peoples have to the sustainable management and conservation of nature.
Indigenous rights are at the heart of conservation, so Te Puni Kōkiri was among the Aotearoa New Zealand delegation to ensure our concerns and priorities with respect to the rights of indigenous peoples were a focus point throughout the GBF.
Aotearoa New Zealand is one of 196 parties to the CBD which requires countries to work together to achieve three main goals:
the conservation of biological diversity (or biodiversity);
the sustainable use of its components;
and the fair and equitable sharing of benefits arising from genetic resources.
The GBF targets include restoring damaged ecosystems, tackling overexploitation of wild species, eliminating or reforming US$500 billion of environmentally damaging subsidies, and halting pollution that damages ecosystems.
Conservation Minister Poto Williams said Government will strive to ensure that ecosystems and indigenous species thrive, people are enriched by their connection with nature, prosperity and thriving biodiversity are linked, and Māori exercise their role as rangatira and kaitiaki.
The Minister also recognised that biodiversity is being lost faster now than at any other period in human history, with an estimated one million species threatened with extinction.
Aotearoa New Zealand is firmly committed to achieving the GBF targets through implementation of Te Mana o Te Taiao, the national biodiversity strategy of Aotearoa New Zealand, being led by the Department of Conservation.
The Ministry of Foreign Affairs and Trade represents Aotearoa New Zealand in global talks on the conservation and sustainable use of biodiversity, including the preservation of threatened species and habitats. They will continue to lead this mahi with support from other government agencies including Te Puni Kōkiri.
Te Puni Kōkiri leads the CBD Article 8(j) work programme that is concerned with enhancing the role and involvement of indigenous peoples and local communities in achieving CBD objectives. Because of this, Te Puni Kōkiri will also be involved in achieving GBF targets.
If you would like to know more about the CBD and Article 8(j) please contact us by email at CBD@tpk.govt.nz