This year's Rātana celebrations mark the 150th birthday of Tahupōtiki Wiremu Rātana. After a couple of years of COVID-19 restrictions, this year sees a welcome return to the full-scale event. 
Published: Friday, 27 January 2023 | Rāmere, 27 Kohitātea, 2023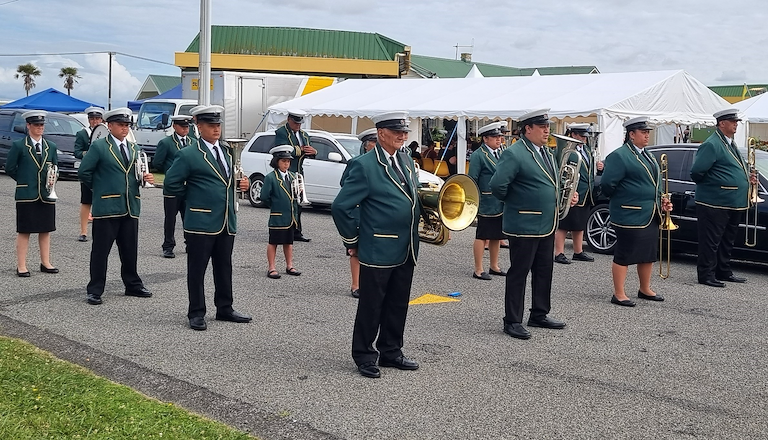 Rangatahi play an important role in ensuring the future of the Rātana movement remains strong. As ngā mōrehu (Rātana followers), they are steeped in the teachings of their founder Tahupōtiki Wiremu Rātana and are also involved in many of the individual cogs that enable the collective wheel of the Rātana celebrations to turn smoothly. 
At one of the whakamoemiti (church services), the Minister referred to the Rātana rangatahi as our 'āpōpō' meaning that they were the voices of tomorrow. It's not hard to understand why he would make such a statement when you observe just how much the younger generation contribute at Rātana Pā, while still being guided by the older generation. The Minister posed a challenge to the rangatahi gathered at Rātana Pā by saying "be involved!"
During this year's celebrations, many rangatahi are helping out in the Kii Koopu, the dining area where manuhiri gather for kai at set times during the day. It's very much a multi-generational affair, with some of the young ones working diligently under the watchful eyes of both their parents and grandparents. Rangatahi are involved serving kai, clearing tables and then there's those who draw the 'washing dishes card. These our 'āpōpō' are being taught the importance of manaakitanga while also learning important life skills.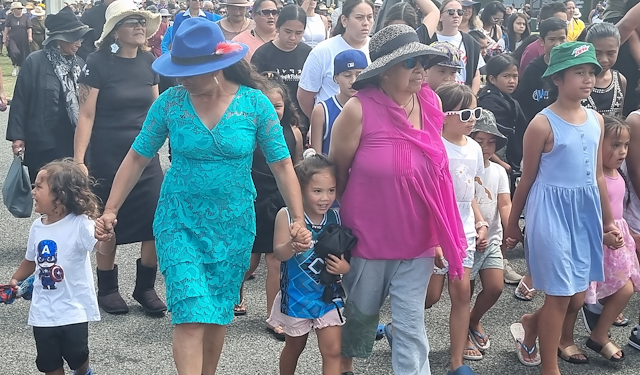 The 'Ngā Reo' Rātana Bands are an integral part of the movement as their melodious sound echoes across Rātana Pā, leading ngā mōrehu to the temple or bringing visitors onto the marae. Rangatahi of all ages are amongst their ranks, looking sharp in the blazers they have been taught to care for, armed with their musical weapons of choice which no doubt they have spent endless hours perfecting how to use.
The band leader gives a command, and the band respond accordingly. They play different waiata effortlessly, many don't have song sheets to help them. The dedication and execution is evident in their performance. Once again, the rangatahi involved are learning valuable life skills and with ongoing guidance from the older generation, will ensure the survivability of Ngā Reo well into the future.
As the Rātana movement looks towards the future, the voice of its rangatahi is becoming an increasingly vital one. Their voices will play a significant part in helping shape the next 150 years.
Te Puni Kōkiri has provided a range of support for this year's event and continue to work closely with the Rātana community. 
Lead image caption: Rangatahi taking their place in the 'Ngā Reo' Rātana Bands.