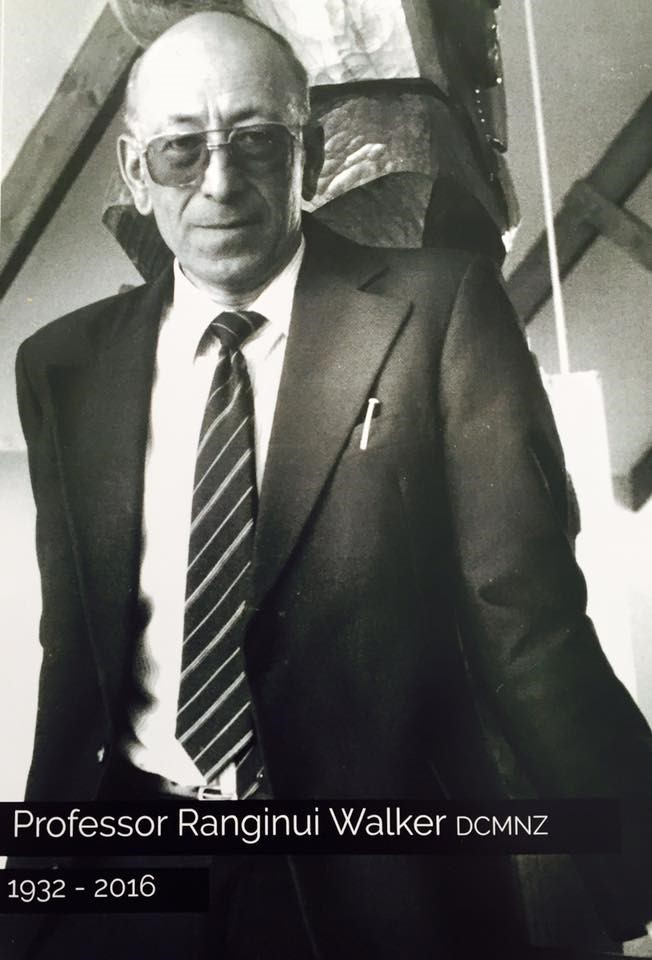 E te tipua o Te Whakatōhea
E te kaiurungi o te waka mātauranga Māori
E te Mata Toa o te whawhai mutunga kore
Ka tangi mōteatea te ngākau
Ka haehae tonu te kiri
Ka maringi mai ngā roimata
E te ahorangi, Ranginui, moe mai rā…
Thousands descended on Ōrākei marae, many more followed the live stream coverage to pay tribute, to honour and to grieve the loss of one of te ao Māori's most influential academic leaders and advocates – Dr Ranginui Walker.
The accolades, the stories and the jokes flowed for days and nights and perhaps best left to those who loved and knew him best:
"He momo, he momo, he momo, engari he tangata kotahi pēnā i a Te Ranginui, kāore e kitea i roto i tētahi wā roa, pēnā ka kitea," Te Kahautu Maxwell (Te Whakatōhea).
"You can imagine what our talks around the dinner table were like with our father.  Fiery. Heated.  It was best just to shut up and not talk at all," Dr Stewart Walker (son).
"Mei kore ake ngā akoranga a te Ahorangi (Ranginui), kua kore ia e uru ki te whare paremata.  Nana anō i whakahihiko taku ngākau ki ngā take o te ao Māori," Te Ururoa Flavell, Māori Development Minister.
The truth is that all New Zealanders should be grateful to be the beneficiaries of the intellectual, cultural and political rigour that he exercised for decades," Moana Maniapoto.
"The struggles and issues for activists groups and academics were the same, but the tools of battle were different.  He would encourage us to protest the issues and not just sit idle and do nothing," Tama Iti
"Ranginui set the example in education," Pem Bird (Te Kura o Tawhiuau) – Ranginui attained his PHD in 1970 and was the first Māori with a PHD.
"Dr Walker was a generous educationalist who could be gentle and fierce," Jane Kelsey.
"Dr Walker believed the job of scholars and journalists was to get to the heart of the matter and shed light on the truth.  Past all self-serving interests, past all misleading appearances, being a scholar takes courage as well as insight – he had both," Dame Anne Salmond.
"He helped us understand the impact of New Zealand colonialism.  He explained the nature of ongoing injustice.  And he has argued for a very different future," Paul Spoonley (Biographer and friend)
We extend our whakaaro and aroha to Deidre, their tamariki and mokopuna.
Ko ngā kupu whakamutunga mō Ranginui - Ka whawhai tonu mātou!