Secretary for Māori Development (Chief Executive of Te Puni Kōkiri), Dave Samuels, is pleased to present the Annual Report of Te Puni Kōkiri for the year ended 30 Pipiri 2023.
Published: Friday, 20 October 2023 | Rāmere, 20 Whiringa ā-nuku, 2023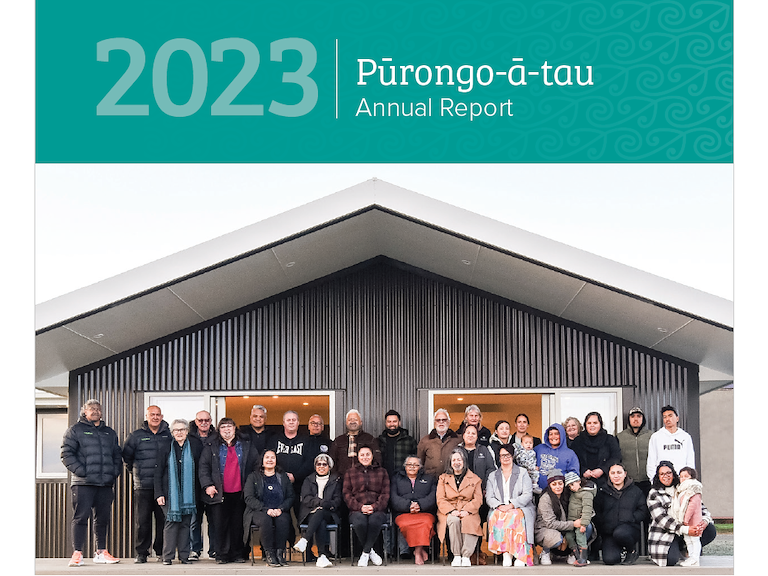 "Today we are publishing our 2022/23 Pūrongo-ā-tau | Annual Report. The Annual Report looks back over the past year, recognises our achievements, and reports on our progress towards the goals and targets we have set. This year we've highlighted our leadership role in promoting and supporting whānau-centred, locally led, government enabled approaches," says Dave.
Whānau-centred approaches provide an integrated way to support Māori wellbeing and are increasingly recognised as effective. Te Puni Kōkiri and its predecessor agencies have a long-standing tradition of delivering and promoting whānau-centred services and support.
"Over the last year, we and our partners have built on that tradition of whānau-centred approaches, and on the achievements outlined in the 2021/22 Annual Report: developing, prototyping, assessing, and implementing whānau-centred initiatives across key dimensions of wellbeing."
The Annual Report highlights examples of this approach, including the Ngā Tini Whetū prototype (which used the Whānau Ora commissioning model to decentralise early intervention support), where new funding was made available to transition the programme to a test phase.
Whānau-centred, locally led, government enabled strategies have proved successful in delivering to whānau and communities government might otherwise have found hard to reach, and whose wellbeing on a range of measures is likely to be compromised, for example, housing and corrections, and recently the crises of the North Island weather events.
"Sharing the stories of these successes through the Annual Report is one way we will grow the influences of whānau-centred policy and approaches, and we will also continue to support partners and other agencies' investment in Whānau Ora across government and into our communities," says Dave.
The Annual Report is one of our key accountability documents which all New Zealand Government agencies are required to produce. It contains performance reporting and audited financial statements. Usually, the Annual Report isn't released until it has been tabled in Parliament but this year the general election has changed the usual timeline. Printed copies of the Annual Report will be available once it has been tabled, later in the year once Parliament recommences.
Attached Files