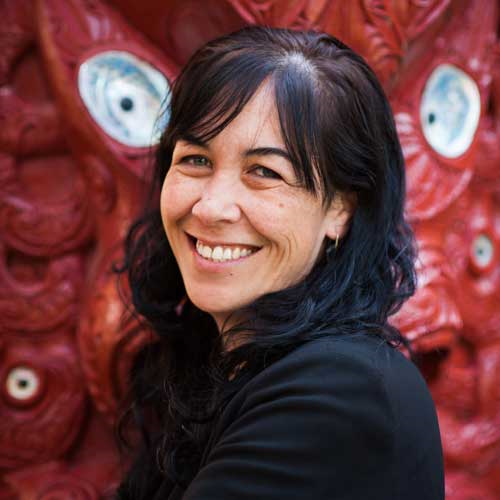 Te reo Māori has had an official language status since 1987 from this date a number of positive initiatives, kōhanga reo, kura kaupapa Māori, the setup of Te Taura Whiri i te reo Māori the Māori Language Commission, iwi radio and more recently Māori Television.
Professor Rawinia Higgins in her inaugural address earlier this year discussed whether more could be done to normalise te reo Māori in Aotearoa New Zealand.
The newly appointed Head of Māori Studies at Victoria University Professor Higgins highlighted the decline of proficient speakers despite the number of years dedicated to the revitalisation of the language.
In the 2013 census just one in five Māori said they could speak the language, compared with one in four the previous census, suggesting that current strategies were not working.
While a lot of effort has been put into language revitalisation at the micro level of homes, marae and whānau, more could be done at a macro level to show Māori is not just an official language, but one that can deliver economic benefits to the country.
She says adoption comes down to what value is put on the language by individuals and the wider society.
"Te reo gives us a distinctive edge in terms of supporting our economy, through tourism and the like. It's not saying that everyone has to be highly proficient, but embracing te reo as part of the unique element of New Zealand identity." Dr Higgins said.
As Te Wiki o Te Reo Māori celebrations and its 40 year commemoration has drawn to a close, Te Taura Whiri i te Reo Māori, has been hugely encouraged by the widespread support for Māori language from throughout the country.
An emerging generation of motivated young New Zealanders has also been a highlight of this year's Te Wiki o te Reo Māori.
Kāpiti student Finnian Galbraith recorded a speech which asked New Zealand to respect the Māori language and its unique role in defining the history of our nation's identity. The video drew incredible attention both nationally and internationally.
Māori Language Commission head, Dr Wayne Ngata says that it is through individual commitment to the language that will ensure its survival, and the current appetite is an encouraging sign of the nation's appetite.
"This year's Māori Language Week has again demonstrated interest and active participation that has been evident over the past 10 years," he says.
"For te reo Māori to survive it must be nurtured at the highest levels. New Zealand has shown it is ready to nurture te reo Māori and so too should the Prime Minister."