Sisters Karla and Nicole Hogan (Ngāti Porou, Rongomaiwahine. Ngāti Kahungunu) says PopUp Business Aotearoa is giving the whānau-owned startup the drive and confidence they need to follow their passion.
Published: Wednesday, 11 July 2018 | Rāapa, 11 Hōngongoi, 2018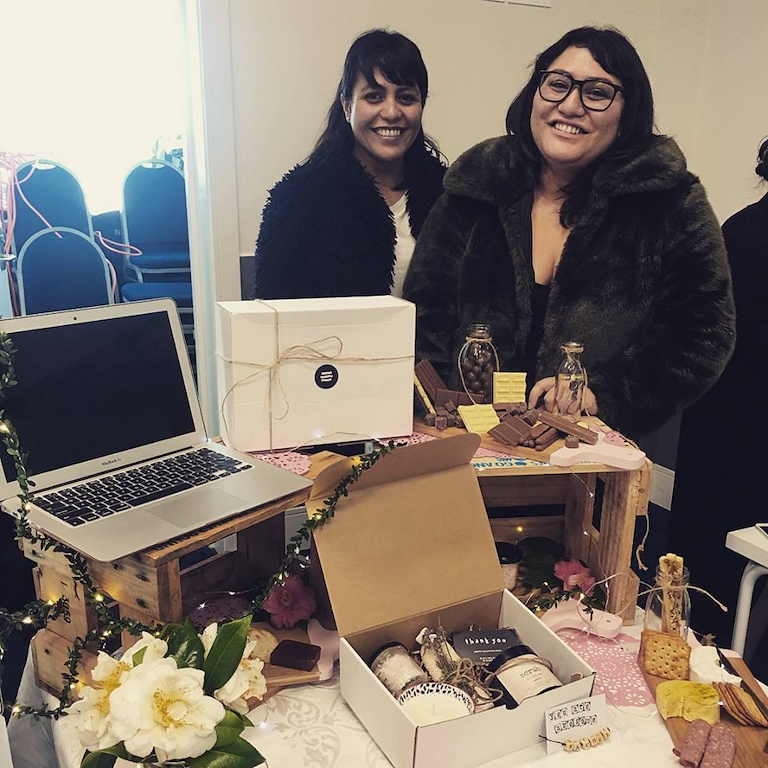 "You don't need a degree to start a business, just a positive mind set and belief that you can do it," says Nicole Hogan. "We feel more prepared now and positive about the future since taking part in PopUp".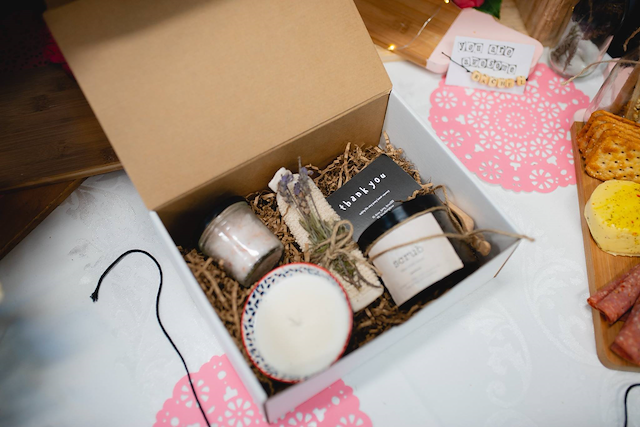 The pair started a gift box business with another sister in Wellington. threethirtythree aims to take the stress out of major occasions by creating personalised gift boxes, delivered free within Gisborne city limits.
Nicole shares working around their children and the flexibility of working from home were important when considering going into business together.
"We are definitely proof that you don't need to work for someone else to achieve what you want to achieve."
To kick start their business the sisters ran a trial over Valentine's Day with chocolate, homemade body scrubs, bath salts and soy candles, plus crystals for love like rose quartz," says Karla.
"We also personalised packs to make them more meaningful and special like including their names on gifts."
The positive response and feedback was a huge confidence boost for the Hogan sisters.
"They got such a fright, some even shared with us they didn't even know they had an admirer!."
"After the trial we hit a wall and didn't really know what to do next to keep going."
"Then we got a message from the Gisborne Te Puni Kōkiri office about the Tairāwhiti PopUp business school. The content was relevant, contemporary and achievable so we thought we'd give it a go."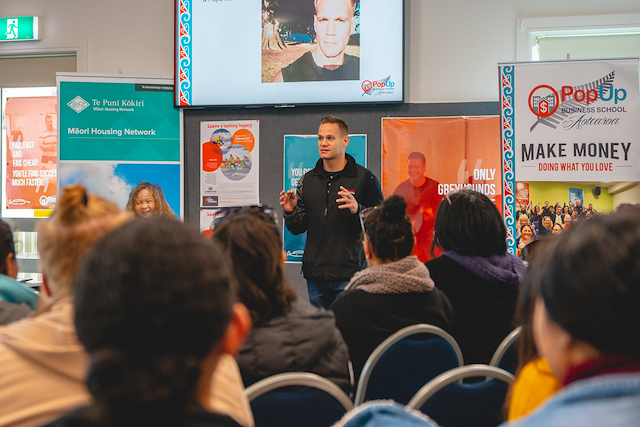 Gisborne has seen PopUp Business School Aotearoa in action with a trade show held last month at the Waikanae Surf Life Saving Club.
The show was an opportunity for those taking part in the two-week crash course to show what they had learnt and what products and services they had developed.
Since attending the PopUp business school the sisters have expanded to offer event and fashion styling. "It's kind of perfect and goes with our theme of 'everything comes in three," says Karla.
Other products on display at the tradeshow included children's entertainment, fitness, beauty and honey.
Just under 80 registrations were received for the Gisborne school with just over half being Māori-owned businesses.
Several participants credit Te Puni Kōkiri for making them aware of the Tairāwhiti Business School.
"We've received rave reviews from the Māori businesses who attended," says Regional Advisor, Nicole Nepe. "It certainly shows that this course is of great value to both existing and new businesses."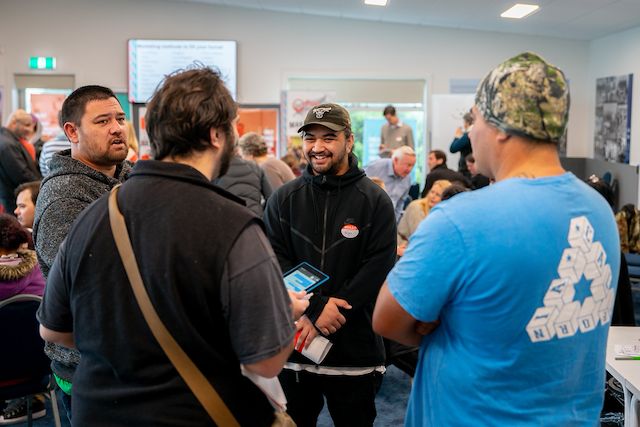 Activate Tairāwhiti was the chief sponsor of Tairāwhiti PopUp Business School which, along with co-sponsors, Te Puni Kōkiri, Xero and the Ministry of Social Development, ensured the school was free to attend.
Te Puni Kōkiri contributed $5,000.00 towards the event.
The Porirua City Council along with Te Puni Kōkiri and WREDA were principal sponsors of the inaugural Porirua PopUp Business School in late 2017.
​
​About Te Puni Kōkiri Māori Business Growth Support
The Māori Business Growth Support in Te Puni Kōkiri helps Māori businesses to grow and develop.
We provide:
provide information to those who are interested in setting up a new business;
support for existing businesses to plan their business growth pathway; and
 networking opportunities for businesses.
Get in Touch
Contact your Te Puni Kōkiri Regional Business Growth Advisor at the emails below:
MaoriBusiness.TeTaitokerau@tpk.govt.nz
MaoriBusiness.Tamaki-Makaurau@tpk.govt.nz
MaoriBusiness.Waikato-Waiariki@tpk.govt.nz
MaoriBusiness.Ikaroa-Rawhiti@tpk.govt.nz
MaoriBusiness.TeTaiHauauru@tpk.govt.nz
MaoriBusiness.TeWaipounamu@tpk.govt.nz

To phone or visit a regional office click here.