A collaborative multi-agency pilot, named Rapua Te Āhuru Mōwai (Rapua), with Te Toka Tumai, Mahitahi Trust and CORT Housing, is leading to a dramatic decrease in acute readmissions for whaiora (mental health patients).
Published: Friday, 4 November 2022 | Rāmere, 04 Whiringa ā-rangi, 2022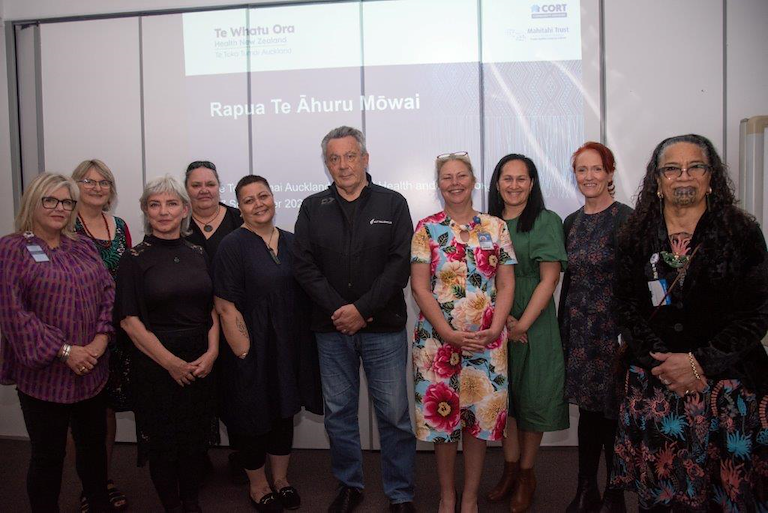 Rapua was co-designed with whaiora to address the needs of those 'stranded' in inpatient units with nowhere to go.
Te Toka Tumai Housing Transitions Project Manager Zoe Truell said the Rapua programme had been transformational for whaiora, who are provided with intensive wrap-around supports through a kaupapa Māori lens and quality permanent housing that they choose.
"Rapua is a great example of the whanaungatanga model of building strong relationships to help eliminate inequities for Māori and Pasifika," Ms Truell said.
"The kaupapa of the service helps build trusted relationships with whaiora, so they can better explore their needs and dreams.
"Whaiora are given choices so that they have more say about their own lives. For example, CORT asks whaiora where they want to live, and what support they want to meet their needs. We also work closely with the wider whānau. It's very empowering."
The four-year pilot, funded by the Ministry of Health, is already resulting in positive outcomes for whaiora.
"It's the best service I have ever had because they understand me, and they are Māori. They just know where I am coming from," one whaiora said.
"My whānau said they haven't seen me this good and well since I was about 14 years old," another said.
Te Puni Kōkiri Senior Advisor Dr Jacqueline Matthews has been working alongside the initiative to support the increased use of whānau-centred approaches across public sector agencies.
"Part of my role is to ensure Māori have improved outcomes through Government investment. We know that whānau in mental health services are disproportionately Māori and Pasifika," Dr Matthews said.
"Adapting to a whānau-centred approach where government, whānau and hauora providers work together can have a huge impact," she added.
Mahitahi Trust Chief Executive Raewyn Allan said the pilot had been so well received she hoped Rapua would be funded through to becoming a contracted service.
"The system hasn't previously been kind to people and but now we're seeing something different - people smiling in their own whare," she said.
Rapua is part of the Homelessness Action Plan 2020 – 2023, you can read the full report here.