Streams of people filed off busses, into the heat and on to the whenua of the Kurupo-Kaukau whānau in Moteo, Heretaunga. It was the third stop on the papakāinga hīkoi that showcased local papakāinga developments Te Puni Kōkiri has supported since 2015, as a warm up to the National Māori Housing Conference 2021.
Published: Thursday, 25 February 2021 | Rāpare, 25 Huitanguru, 2021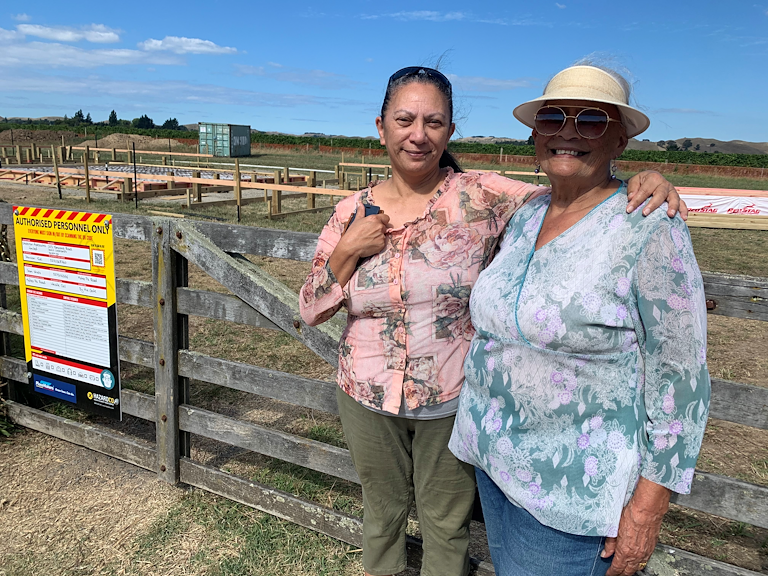 The hīkoi showcased local papakāinga developments Te Puni Kōkiri has supported since 2015, as the warmup to the National Māori Housing Conference 2021 in Hastings this week. Minister for Māori Development, Hon Willie Jackson, Associate Minister for Housing, Hon Peeni Henare and Secretary for Māori Development, Dave Samuels are among the keynote speakers.
Whānau walked the section and inspected the framework of the first of what will be a seven home papakāinga development. Paora Sheeran, project manager and whānau representative Memory Kaukau explained the story of how the whānau got to this point and where the project is heading.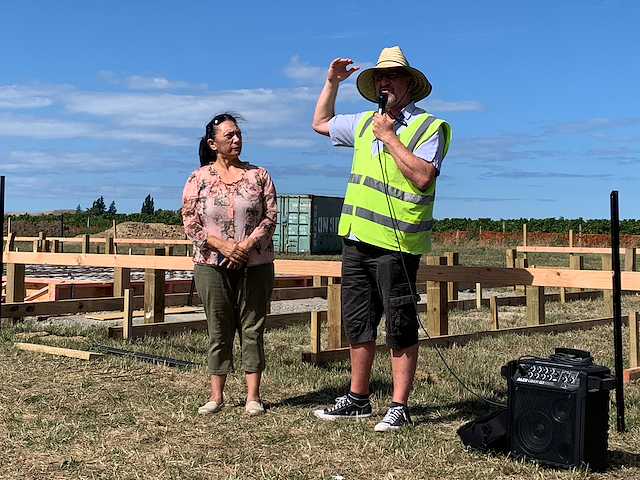 "Our mother set this land aside," said Memory, "If it wasn't for her we'd have lost it. We'd be standing in a vineyard now", she gestures to the acres of grapes on nearby blocks.
The papakāinga development is a first for the small community. The whānau decided to build in 1993 and identified it as an aspiration in their Whānau Ora plan. But 'know-how' and finances held them back.
Te Puni Kōkiri stepped in with support for their planning in 2018 and funding of $1.749m the following year. The seven homes (four rental and three home ownership) are due for completion in August 2021.
Memory's sister Lexia Puna, grew up down the road with her great grandparents. She reflected on the wise decisions of the past, coming to fruition for generations down the track.
"They've asked me if I want to move in when it's all done but no, this is for them. I'm just happy to see this whenua being used for their own whare so they can come back home".
Throughout the narrated hīkoi whānau asked questions and got practical advice on funding processes, land tenure and home loans to take home and apply to their own projects around the country. More than 200 people joined the hīkoi and spoke of how inspired they felt by seeing the developments from 'shovel ready' stage to fully fledged papakāinga. 
"Papakāinga is about bringing whānau back to their ancestral land and in this case, land that's been set aside by their tīpuna specifically to house their people" says Paora Sheeran.
"We're building affordable, brand new, fully insulated housing so our people are moving out of poor-quality housing into this, and in a papakāinga environment too.
"But none of this works without Te Puni Kōkiri. The infrastructure grants are so critical. I've been doing this for eight years and it's an absolute privilege to build houses for whānau. Honestly, the day for handover of the keys, it's overwhelming".
The National Māori Housing Conference runs on 25 and 26 February 2021 in Hastings.