Ko Hikurangi te maunga, ko Waiapu te awa, ko Horouta te waka, ko Mangahanea te marae, ko Ngāti Porou to iwi, ko Walter Taingahue ahau.
Published: Sunday, 29 September 2019 | Rātapu, 29 Mahuru, 2019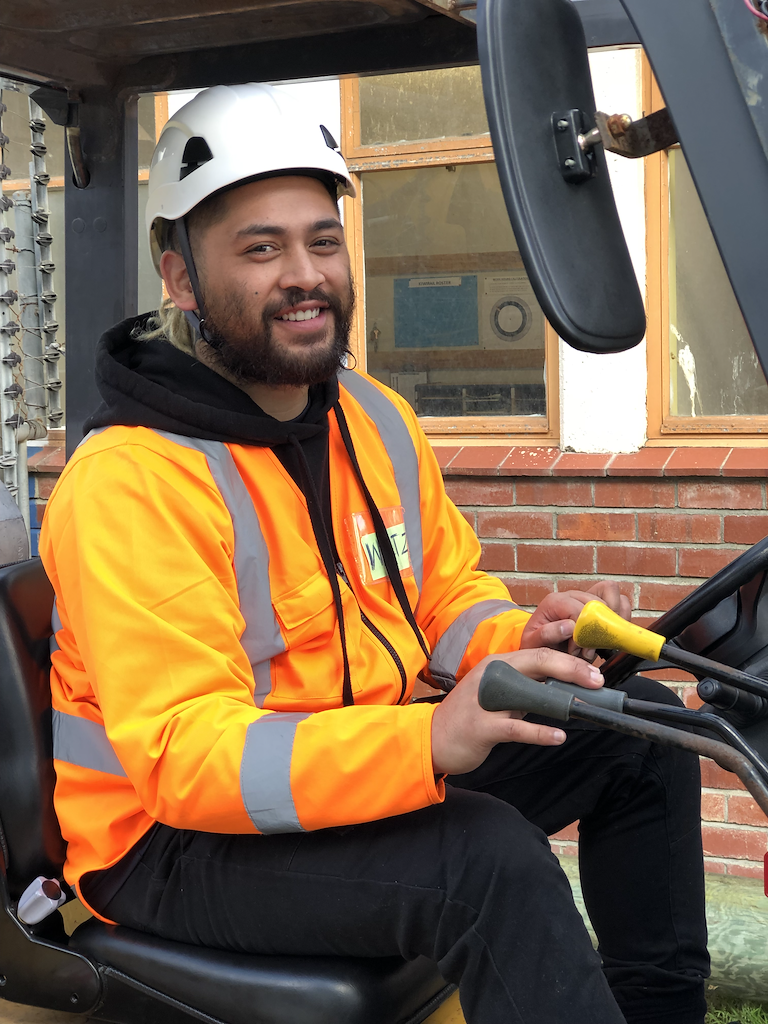 "I've overcome some big obstacles through this course," says Walter Taingahue (Ngāti Porou), Pae Aronui graduate 2019.
Walter admits that before completing the Pae Aronui programme he was pretty lazy, unemployed, not motivated, and stuck on drugs.
"Never in my life did I think I could stop smoking weed, especially when I've smoked it for half my life."
Walter joined the Vertical Horizonz, Pae Aronui, Wellington cohort. Pae Aronui aims to improve education, training and employment outcomes for Māori 15-24 year olds that are not in education, employment or training (NEET).
"The thing that motivated me to join this programme is that I'm having a baby in December which I'm real stoked about and can't wait, and I want to be able to provide for my family."
Vertical Horizonz is supporting approximately 50 rangatahi to realise their aspirations, understand the importance of making good choices, and providing training and skills development towards achieving pre-employment qualifications.
"Driving a forklift was pretty mean actually. It's not very often that you get to do that and get a certificate, unless you're doing it in your job."
Walter says the course not only paved a way to a brighter future, but showed him that there are better things in life and to stop settling for less and start wanting for more, for himself, his future, and his whānau.
"Growing up I was told I had a lot of potential but I didn't understand the true meaning until I saw it first-hand on the course and amongst my course brothers.
Walter completed the 20 week course and attained a range of qualifications. He is now drug free, and has since secured employment with Delta Contractors.
"My future's looking pretty bright at the moment from the qualifications and certificates from this course. I've also gained enough confidence to get out there – do the mahi. get the treats," he says with a smile. 
Poem written by Walter
What a journey it has been
And I think I speak for all of us
When I say
I wouldn't change a thing 
A lot of ups and downs
And a lot of sacrifices made
For us to gain employment
For us to gain a trade 
I am very thankful for the opportunity
And the people I've met on the way
Without you I wouldn't be the person
you see here today 
I have gained life skills
Qualifications and also certs
I have gained a brotherhood another whānau
And found my self-worth
I am very excited
For what the future has in store
Thank you to the people who have
Helped me put my foot in the door