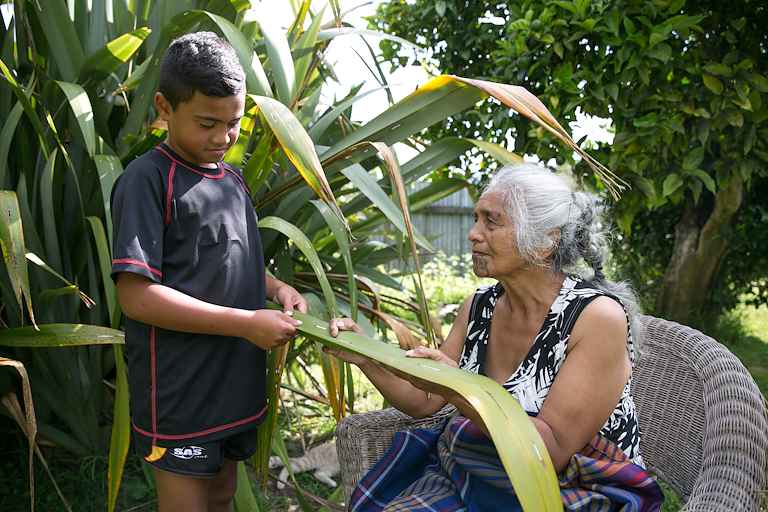 Tui Shortland, Director of Te Kopu and indigenous rights advocate, is looking forward to co-hosting a Pacific Regional Training workshop on traditional knowledge for biodiversity in Whangārei.
In May, Te Puni Kōkiri, the Ministry for Foreign Affairs and Trade and He Puna Marama Trust will be supporting the United Nations secretariat on the Convention on Biological Diversity (CBD) to hold the workshop.
The Pacific Regional Training workshop will provide an opportunity for 6-8 New Zealand representatives to join with other Pacific participants to talk and learn about traditional knowledge for biodiversity and to develop actions plans on meeting objectives and targets of the CBD – a multilateral treaty focused on the global conservation and sustainable use of biodiversity.
"We are looking for people with an interest in influencing international decisions on the environment; and joining a network of indigenous environmental monitors", says Tui Shortland.  
A key target of the CBD is to see that traditional knowledge, innovation and practices are respected and fully integrated in the conservation and sustainable use of biodiversity, with the full and effective participation of indigenous peoples and local communities.
"The optimal result of this workshop would be strengthening the voice and engagement of Pacific peoples in UN decision making. That they would gain a better understanding of how governments implement decisions made and how they can better engage in the future with indigenous peoples".  
Te Puni Kōkiri encourages representatives from iwi, hapū, whānau and Māori organisations to apply to attend, to be the voice of representation for Māori in future decision-making processes surrounding biodiversity.
"It is important," says Tui, "that we have this workshop now in Aotearoa because a lot of decisions are being made regarding the environment which influence local policies."  
Whānau looking for the chance to be an international voice for indigenous people in the conservation of biodiversity have to get their nominations in by the 5th of April.
For more details about this event and how to apply check out the Rauika event here.