Ka ora pea au i a koe, ka ora koe i a au. Perhaps I survive because of you and you because of me.
Published: Wednesday, 23 February 2022 | Rāapa, 23 Huitanguru, 2022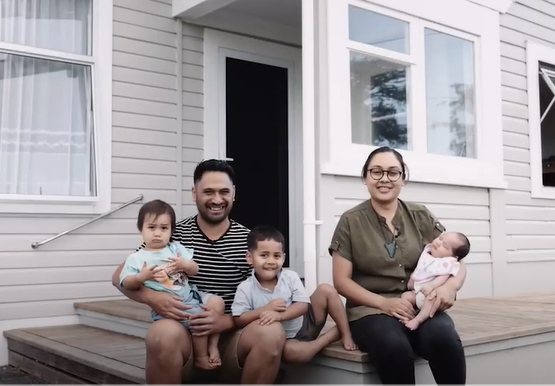 This whakataukī has "been the basis of our whānau COVID plan and the way we have approached this pandemic as a whānau," say Wairoa GPs Mania Campbell-Seymour and Turuki Tahuri.
Mania (Te Whakatōhea, Tūhoe, Te Aitanga-a-Māhaki) and Turuki (Ngāti Kahungunu ki te Wairoa, Tūhoe) feature in one our latest Karawhiua videos, which focuses on the importance of whānau planning as Omicron spreads through communities.
In another video Mania talks about why she decided to get vaccinated as a hapū māmā.  These and a range of other videos form part of the Karawhiua digital marketing campaign, focused on protecting whānau from COVID-19, which is kicking off again this week.
The Karawhiua campaign started in May last year and has been extended until December 2022. The digital campaign produced significant results in its first seven months, attracting nearly 50 million impressions across social media, Google display, Google search and YouTube.
It attracted 2.6 million video views and 1.5 million post engagements, while the website attracted over 300,000 visits. Over 35 iwi have co-branded with Karawhiua and you can see some the ātaahua artwork that has been produced here. 
If you want to get involved in the Karawhiua campaign, co-brand with us or would like some support, send us an email to discuss what we can do for you. You can also view copies of our regular Karawhiua pānui or subscribe to it here.