A popular new Whanganui-based security training programme has opened attracting students from across the motu.
Published: Thursday, 28 November 2019 | Rāpare, 28 Whiringa ā-rangi, 2019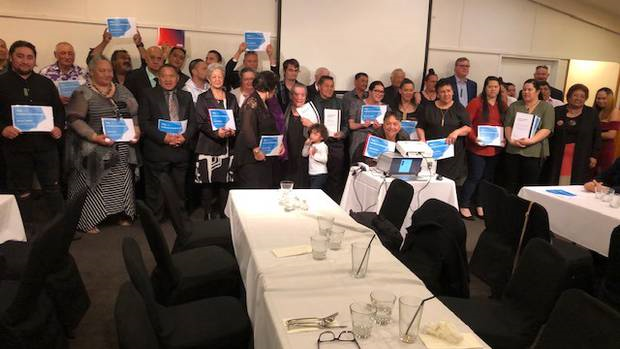 Close to 100 people attended a graduation ceremony in October this year where students received their Certificate of Authority.
It also served as the official launch of the O Te Motu Security initiative which provides training alongside Left Field Consulting.
Security director Carol Te Huna says the programme was created to respond to the need of being self-dependent.
"The dream started about 10 years ago and we were trying to work all these different angles if the situation we needed to be self-reliant and we would no longer have funding to support us as Māori Wardens," Te Huna says.
"What we do is we take the skills the Wardens have already got but we enhance them."
The principles of the Māori Wardens would provide a foundation for the initiative but further qualifications for graduates would enable them to take on a wider range of security opportunities.
Participants go through a five-month programme which gives them specific training to manage liquor control, first aid, bag searches and incident management.
There were people from as far as Dargaville, Waihi, Tauranga, and Gisborne who came to Whanganui be involved with the initiative.
Carol says reflecting on the graduation that there was a lot of excitement because it means they now have qualifications that enables them to get paid for their work.
"Everyone was excited because they never had this opportunity in their own areas so what we looked at was that this isn't just about Whanganui, it's about the movement across the motu," she says.
"We're not just looking at Wardens; we're looking at whoever fits the kaupapa of Māori Wardens."
Te Huna says the programme has helped some people get back on track and helped younger students attain their NCEA qualification.