The proposed new Act is putting stakes in the ground for the future of mokopuna, whānau, hapū and iwi throughout Aotearoa. These pou or fundamental principles are underpinned by a strengthened Treaty of Waitangi clause which reinforces the mana and rangatiratanga of Māori over their whenua, resources and taonga. This is part of the purpose and principles which are in the Bill in Māori. While they are explained in English, the Māori version takes precedence and isn't affected by the English translation.
Published: Friday, 31 March 2017 | Rāmere, 31 Poutūterangi, 2017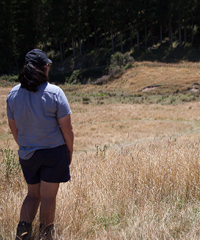 Consultation on Te Ture Whenua Māori reforms has taken place around the country through a range of mechanisms including over 140 face to face hui with more than 3,000 Māori land owners, trustees, and whānau.
There have been a range of discussions, including with:
•          Māori land owners
•          governing bodies, trusts and incorporations
•          the Crown, government and its representatives
•          those working in the interests of Māori land owners (lawyers, accountants, advisors, farmers, business executives)
•          government officials, agencies and organisations
•          whānau, hapū and iwi
The reforms are underpinned through the three pou of taonga tuku iho, mana motuhake and whakawhanake.  Taonga tuku iho, is about enhancing protections to ensure that the remaining Māori land stays in Māori hands.  Mana motuhake is about providing owners of Māori land greater autonomy to make decisions about their land.  Whakawhanake is about providing better support to land owners to develop their land.
The pou are listed below and include a summary of some of the key changes that are included in Te Ture Whenua Māori Bill.
Taonga tuku iho              
The Bill:
•       makes it harder to sell Māori whenua: 
o   At present, Māori freehold land can be sold with 75% support from all shareholders
o   This remains the minimum requirement, but owners can choose to increase the threshold up to 100%, which   would make sale virtually impossible for multiply owned Māori land 
•       prevents the sale of Māori customary land, whenua tāpui or land converted to collective ownership
•       reinforces association to the land through whakapapa
•       enables rigorous accountability of governance entities.
Mana motuhake
The Bill:
•       provides better support to owners who want to use or develop their land
•       ensures that it is land owners themselves who decide what they want to do with their land
•       enables more decision making by the owners, rather than by the Court (for example, when owners establish a governance body they can decide how they want it to operate and what they want it to do)
•       encourages owner participation and decision-making
•       enables owners to design their own governance structure
•       creates choice – trusts can stay as they are; or transition to a rangatōpū.
•       provides for parties to agree to their own outcomes in any disputes.
Whakawhanake
The Bill:
•       establishes an enhanced Māori land register for accurate & accessible records and for transacting successions and transfers of individual interests
•       makes decision making easier, faster and more efficient, with far clearer criteria
•       provides easier ways to set up whānau trusts to avoid fragmentation.
•       provides a fairer system of rating Māori land
•       enables  Māori land owners, trustees, and whānau to get support from experts from the new Māori Land Service
•       continues the Māori Land Court, retaining the Court's expertise
•       provides support and resource to land owners to develop their land if they wish to do so.
Overall, the reforms include:
1.       Te Ture Whenua Māori Bill - recognising and providing for the mana and tino rangatiratanga Māori have always exercised and continue to exercise over their lands, resources and taonga in accordance with tikanga
2.       Removing longstanding barriers to the use of Māori land (e.g. creating better law on rating, public works, land locked land and paper roads).
3.       A new proposed Māori Land Service – The Māori Land Service will be a new organisation that provides a range of integrated services.  It will be a single doorway to provide practical support to Māori land owners, trustees and whānau to provide them with the necessary tools to look after their whenua as they see fit.
4.       The Whenua Māori Fund - providing support to Māori land owners' aspirations for their whenua.
For a full account of the journey of the reforms click here.