A new marae based housing development in Christchurch is about building communities as much as building houses says Te Puni Kōkiri Regional Manager, Te Waipounamu, David Ormsby.
Published: Friday, 2 March 2018 | Rāmere, 02 Poutūterangi, 2018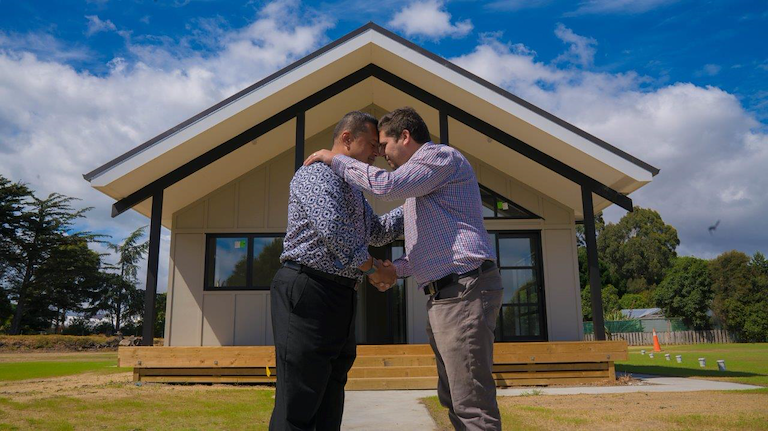 "After nearly a decade of Te Rūnanga o Ngā Maata Waka and the Aranui community working hard to make it happen, it's immensely satisfying to see whānau settling in to these warm, safe, dry homes.
"We could build houses anywhere, but it's pretty hard to build communities," he says.
Three families are now living among the six three-bedroom houses on the grounds of New Zealand's only national urban marae, Ngā Hau e Whā in Aranui. The houses will provide transitional support for people in need of an interim base.
General Manager of the marae Norm Dewes says the project embodies the Ngā Hau e Whā vision of being a marae for all nations, all Māori, all people, exclusive of none.
"Today is a celebration of the people who make up this vibrant community. We've got grandparents raising their grandchildren, former women prisoners reintegrating into society, people with disabilities and kaumātua here with us.
"We know who's coming in. We've selected tenants who are a good fit. If they have nowhere to go, they can stay here for a while. Just to get a good start" he says.
Jeanette Campbell works for the marae and is the onsite property manager. She lives in one of the homes with her 5-year-old mokopuna and her elderly father.
"My moko is really excited. It's a great place for children. It's a living marae. There's someone here all the time. We'll be building a village with a community feeling".
Tenants can access wrap around social services delivered on site including budgeting advice, parenting classes and driver licensing.
This is the first government funded marae housing development in the South Island in years. The $3.097 million construction cost has been shared between Te Puni Kōkiri, Housing New Zealand Corporation and the Rātā Foundation. Te Puni Kōkiri, through its Māori Housing Network, provided $1.547 million.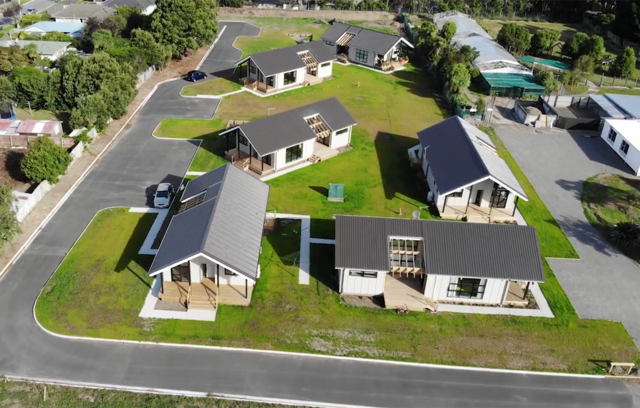 The housing development includes major infrastructure including roading, landscaping, water reticulation and future proofing. This is the first stage of the Social Housing Development. Te Rūnanga o Ngā Maata Waka plans to extend the number of homes and the community living on the marae in the future.
Each home features double-glazing, full insulation and maximum natural light. The build took seven years of planning, delays including the impact of the earthquakes, then 10 months to erect.
Find out more about the Māori Housing Network led by Te Puni Kōkiri.