In mid-January students were eagerly checking their NCEA results online. As the dust settles, now's the time for parents, whānau and rangatahi to come together to talk about where to next with study and job options.
Published: Wednesday, 8 February 2017 | Rāapa, 08 Huitanguru, 2017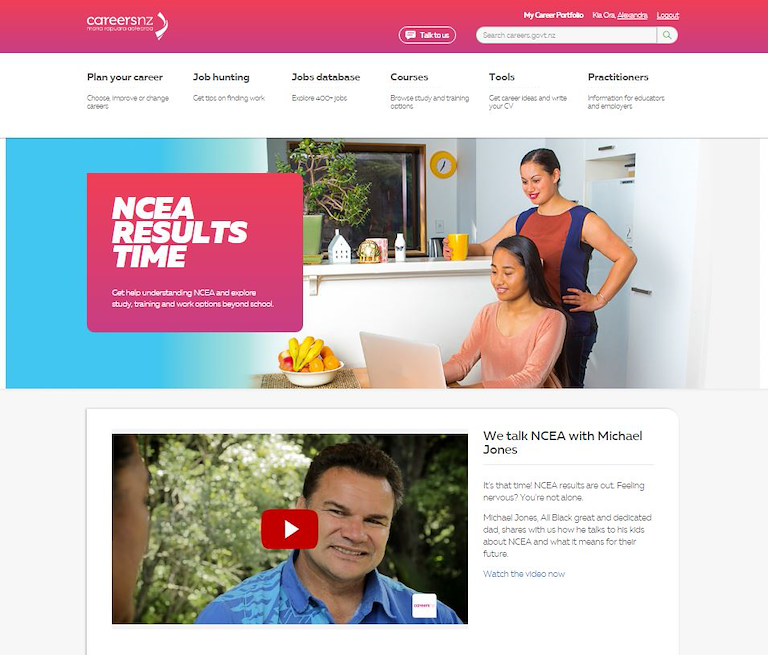 "It can be an emotional and confronting time for teens, particularly school leavers," says Pat Cody, Principal Advisor – Career Knowledge Hub, Careers New Zealand. "For many students, results will confirm study or career pathways, but some will receive results that may be disappointing or unexpected – requiring some further thinking about their future careers."
To help with these conversations, Careers New Zealand launched a dedicated NCEA page on its website and were honoured to have former All Black legend and devoted dad Michael Jones share his tips on ways parents can talk to teens about NCEA results.
There's often more than one path to a desired career. The page offers students, school-leavers, family, whānau and influencers a range of articles and an eBook with the advice they need on planning next steps. Visit careers.govt.nz/ncea and share!