From Wallace Haumaha singing a rendition of 'Te Rina' to a surprise budget announcement and a landmark vote, there was something for everyone at this year's successful national conference held at Tūrangawaewae Marae.
Published: Friday, 6 September 2019 | Rāmere, 06 Mahuru, 2019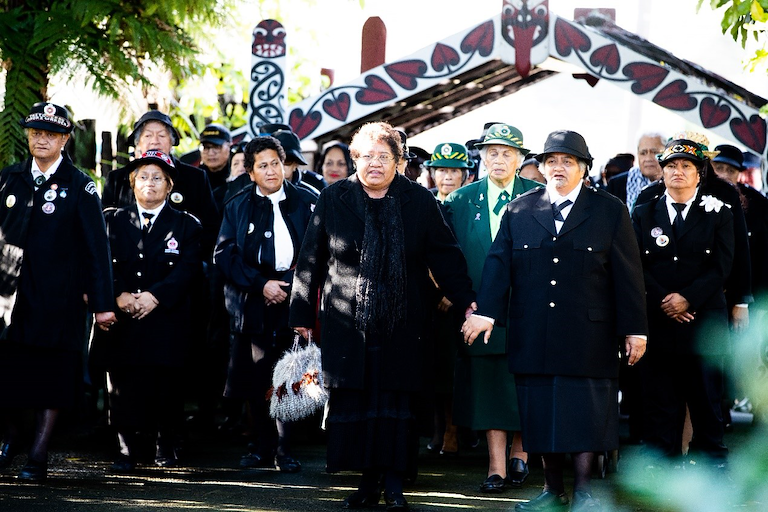 Rangatahi Hone Kawana from Takitimu Māori Wardens agrees he 'loved' the way that 450 Māori Wardens came together from 16 districts for the national hui as he explains.
"I just love how people come together as one," he said. "Just awhi everyone, you just get that spiritual vibe and you feel like a sense of belonging, that's what the kaupapa of the Māori Wardens is about to help our people."
Māori Wardens were also pleasantly surprised when Deputy Prime Minister Winston Peters and Māori Development Minister Hon Nanaia Mahuta co-announced $3.75 million in assistance to prepare for the future.
Deputy Prime Minister said Māori Wardens have and always will be a part of our communities and the Government recognises this.
"Māori Wardens play a huge role within our communities and we want to invest in the wardens and ensure they have the right skills and tools to be of service to their communities," said Mr Peters. "This is another step in the right direction for the wardens."
Māori Development Minister, Nanaia Mahuta added that their legacy was well known across the motu.
"Māori Wardens have a long legacy, they are known all across Aotearoa New Zealand, so this funding really recognises their significant contribution over the years," says Nanaia Mahuta.
"They have built enduring and trusted relationships with our whānau, non-Māori groups and amongst our different communities, making them more accessible to every day New Zealanders in a way that many other organisations struggle to do.
At the conference there was another watershed occasion as the Māori Wardens voted unanimously for increased autonomy and eventually full autonomy within 5 years.
Tangihaere Hughes from the Waiariki District reflecting on the vote said the vote was part of a dream come true.
"Today is about realising a dream," she said. "That dream has to be about self-realisation; self-determination and self-independence. For me it's a great day."
The importance of the vote is to assist the Māori Wardens work and support for whānau (family), hāpori (communities), and huihuinga tangata (national, regional and local events) which has changed their role dramatically from the functions and powers provided for in the Māori Community Development Act 1962.
As part of the vote 16 members were nominated for the Māori Warden Modernisation Working Group who will meet to discuss and provide recommendations to Minister Mahuta about how to progress the aspirations of the Māori Wardens.