A Hastings woman suffering from a life-threatening respiratory illness was forced to live elsewhere because of the unhealthy condition of her home. She is now back with her whānau in a warm, dry house thanks to the Te Puni Kōkiri-led Housing Repairs Programme.
Published: Friday, 13 November 2020 | Rāmere, 13 Whiringa ā-rangi, 2020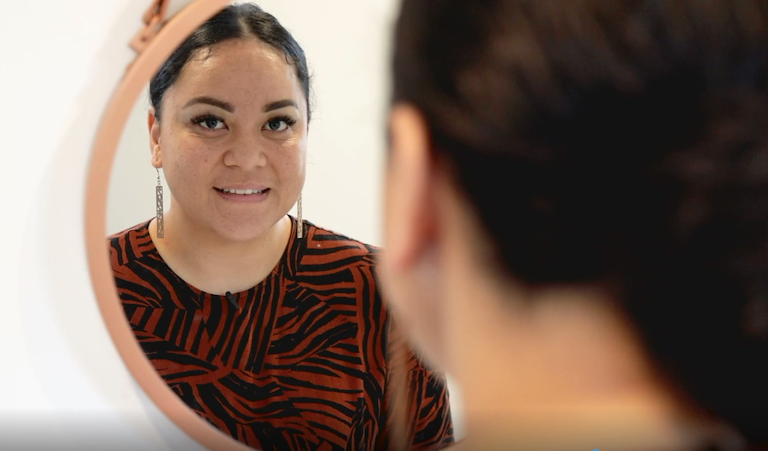 Hastings woman Tabbey Paenga was forced to leave her whānau when the unhealthy condition of her mould-infested house began to threaten her life.
Today she looks forward to the future with optimism thanks to critical housing repairs carried out with the support of Te Puni Kōkiri.
Tabbey, her husband Jason Paenga, their five children, and Tabbey's mum Charmaine Grant, are now living healthy lives in their Flaxmere home.
"I probably wouldn't have been home if it hadn't been for the housing repairs programme," says Tabbey, reflecting on the distressing weeks she spent living away from her whānau.
"It felt unsettling, especially with my children. It was quite a juggle."
In September 2019, Tabbey was diagnosed Eosinophilic Granulomatosis with Polyangitis, an incurable autoimmune disorder formerly known as Churg Strauss Syndrome. Asthma is the most common sign of the rare respiratory condition.
The diagnosis was followed by a period in hospital. Then came the realisation the whānau were living in an extremely unhealthy home.
"With this condition, and the black mould my home had, it was no good. It was making my illness worse and I couldn't actually come home until the repairs were done."
Teamwork leads to healthy homes
Critical repairs on whānau-owned homes in Hawke's Bay are the end point of collaboration between the Child Healthy Housing Programme (Hawke's Bay DHB), community organisation Wharariki Trust and Te Puni Kōkiri.
Referrals come through Melissa West, kaiāwhina for the Child Healthy Housing Programme, and are aimed at supporting the most vulnerable Māori whānau.
"What we really want is for whānau to be living in warm, dry homes. And when we first go into these homes, that's often not the case," Melissa says.
Once her team has assessed the repairs as critical, referrals are made to Te Puni Kōkiri for funding support.
"So critical repairs such as rotting bathrooms, roof leaks, no hot water, and electrical hazards are the kind of criteria that we will put through," she says.
Behind the walls in Tabbey's toilet, bathroom and bedroom was thick black mould.
"It wasn't until the builders took off some of the panels that it was exposed, and it was almost like paint," Tabbey says.
Builders replaced the walls, removed the mould and installed a new bathroom, including a bath, Tabbey's favourite addition because "it's nice and deep and it's very relaxing".
She can now sleep in her own bed. Where before black mould behind the walls prevented that, Tabbey's bedroom is now her "sanctuary".
Since the repairs, the whānau has continued to improve their home. The thick warm carpet that covers the floors in the living area was a real find, bought second-hand but nearly new. 
As they relax comfortably together they show pleasure and pride in what has been achieved.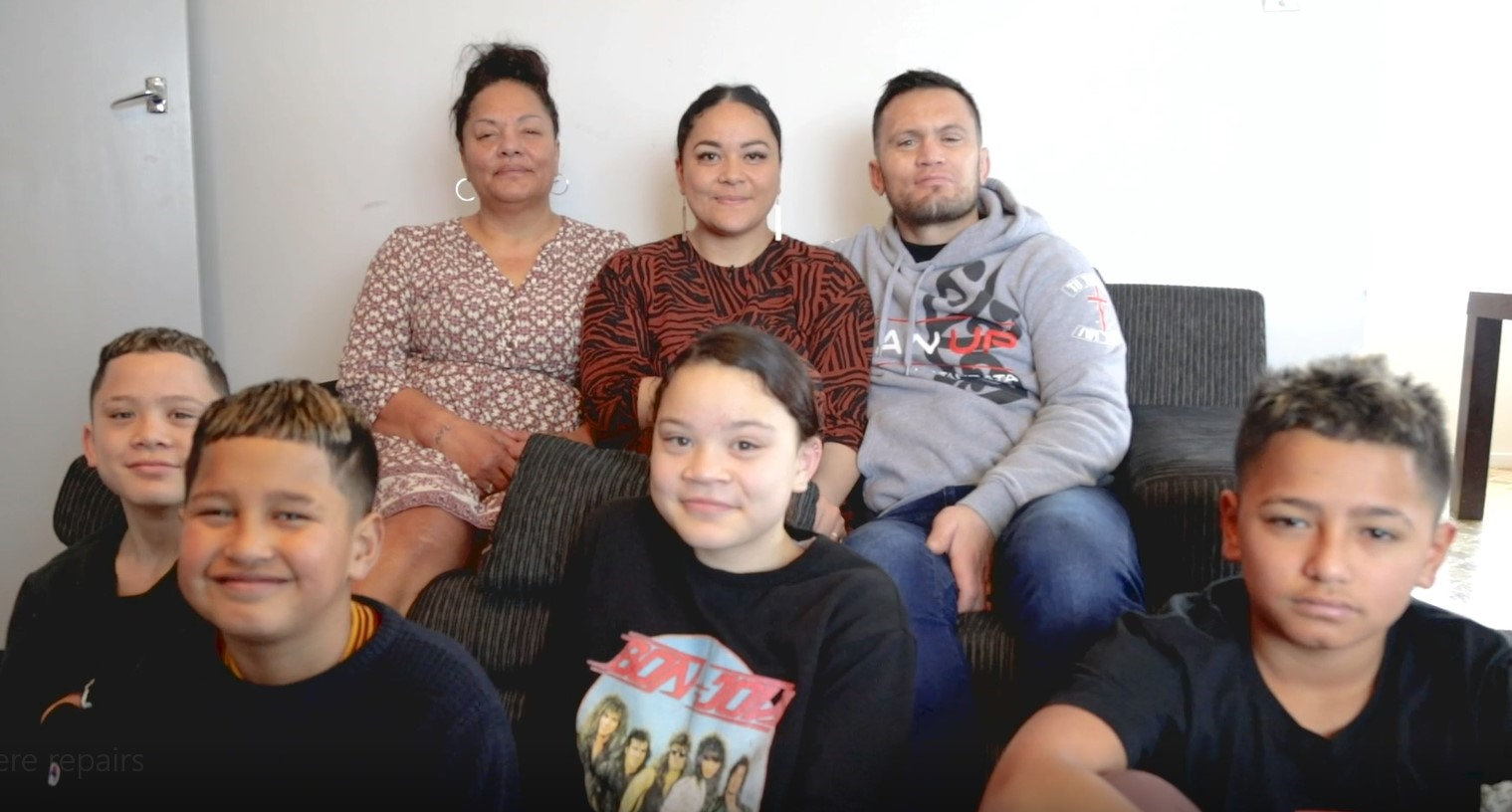 Shared pride
It's a pride shared by the Wharariki Trust, the local contract holder and project manager for the programme. The Te Puni Kōkiri funding has accelerated their ability to improve housing for whānau.
Chief Executive Ana Apatu is buoyed by the positive impact the programme has had on Tabbey's and other whānau. She says initially whānau "might be whakamā about the state of their home". So the Trust works hard to nurture and build trust with them before contracting the builders to go in.
"It's pretty humbling to walk through some of our houses with our whānau and be able to make the changes that make those instant improvements to the house and the whānau."
Monique Heke, the programme lead for Te Puni Kōkiri in Hawke's Bay, agrees. She stresses the intergenerational importance of the homes to whānau.
"These are homes that have been in the whānau for many years and that's their taonga," she says.
"I get emotional thinking about it. When you meet the whānau and you see they have love in their whare, but the whare itself is cold, damp and mouldy. Through the repairs programme you're able to bring warmth back into the whare."
Tabbey has not returned to hospital since the repairs were finished. Her tamariki are healthy, her mother is there to support her in a comfortable home and the whānau enjoy showing manaakitanga to others.
 "My home is a home. It is warm. It is welcoming, it's homely. I'm unashamed. I can host people again. It's such an amazing programme. It's changed our lives. And it has made our family whole again."
Videography: Te Amokura Productions