Matariki has brought the kohanga reo of Murihiku, Gore and Mataura together with the region's only kura kaupapa for the first time.
Published: Tuesday, 13 August 2019 | Rātū, 13 Hereturikōkā, 2019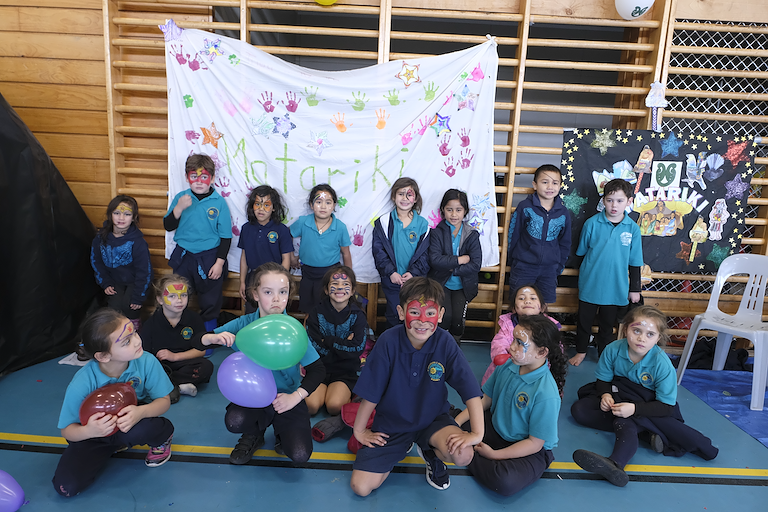 The dawning of the Māori New Year saw students from eight kohanga reo and Te Wharekura o Arowhenua come together to whakamana te reo Māori and celebrate whakawhanaungatanga.
The day got underway at 5.30am for a small group who met at the kura to cook kūmara in the ground, recite karakia and share stories of tikanga related to Matariki.
About 80 mokopuna and their whānau from the kohanga reo arrived at 9am, taking centre stage and delivering a presentation filled with te reo lessons, waiata and laughter.
Afterwards they moved to the gymnasium where they were able to take part in a host of activities including face painting, colouring, bouncey castles, as well as enjoy an ingenius home-made star dome crafted by the kohanga parents and kaiako. After a delicious kai for lunch they took advantage of a consistent Southland wind and flew manu tukutuku in the kura grounds. Students from the kura were on-hand to help run activities and support the mokopuna.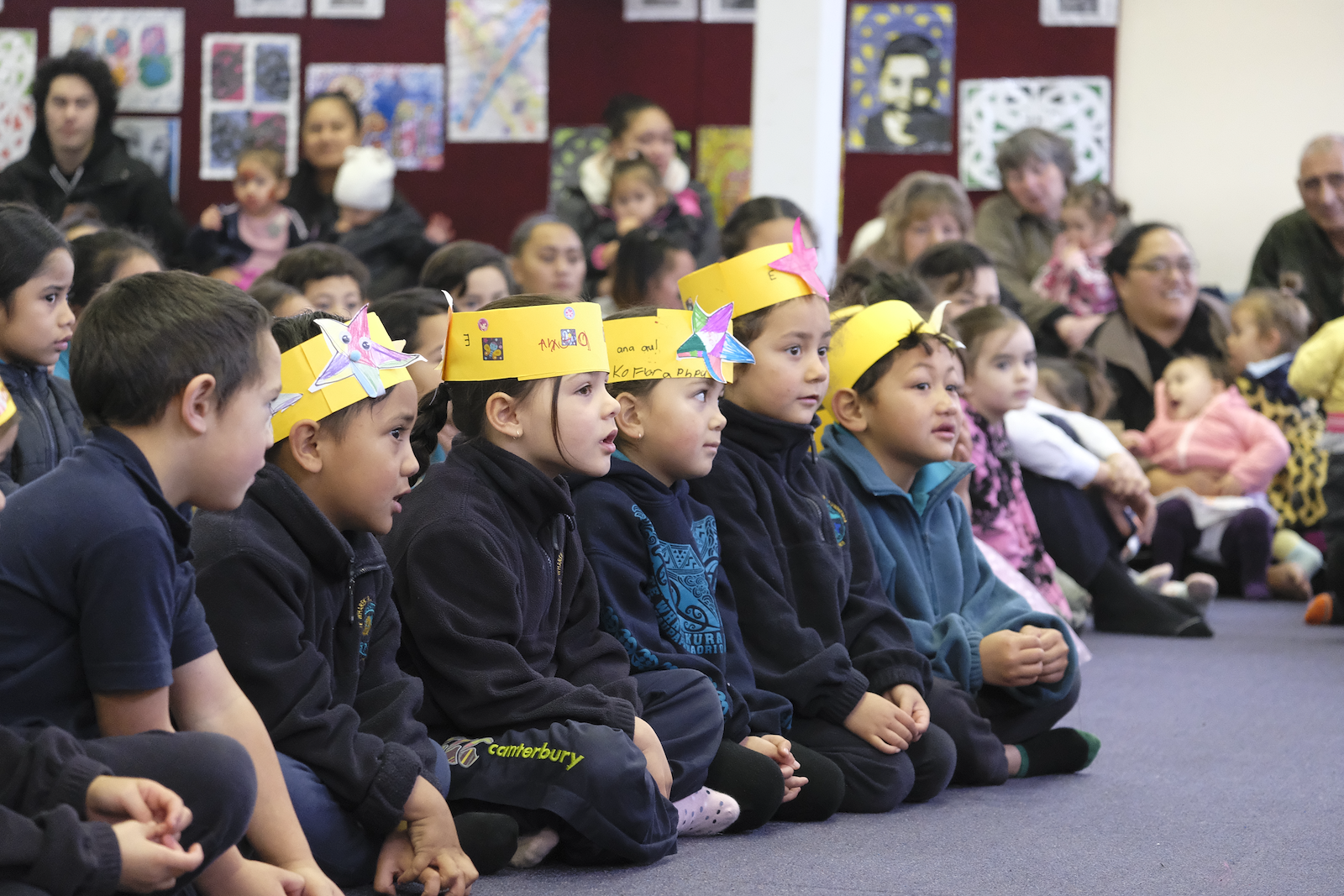 "We've never had a day like this where the kohanga reo and kura have come together," says Debbie Kuiti, Kaiako at Kimihia Te Matauranga o Ngā Tīpuna Kohanga Reo.
"That was our desire, to spend the whole day here, enjoy our Māori New Year and celebrate together."
Te Kohanga Reo National Trust, Kaitohu ā Rohe (District Director) Catherine Stuart, says Matariki is a celebration the kohonga always engages in, but with limited funds it can be difficult.
Te Puni Kōkiri were able to support the trust, to apply for funds on behalf of all 23 kohanga reo in Te Waipounamu and Wharekauri (Chatham Islands) to hold Matariki celebrations. Events were focused regionally in Te Tau Ihu, Waitaha and Murihiku, with kohanga collaborating to plan and run events. There were also celebrations in Blenheim, Dunedin and Wharekauri.
 "We have 23 kohanga across the motu with 500 mokopuna and about 100 staff. It's a big thing to come together and make something like this event in Murihiku happen. The support from Te Puni Kōkiri has enabled all our kohanga to engage in Matariki celebrations and create awesome kaupapa like what we have here today," she says.
Te Wharekura o Arowhenua Tumuaki Gary Davis says Matariki is a time of new beginnings and from the perspective of the kura there is renewed focus on the kohanga reo whānau.
"We acknowledge kohanga reo as tuakana in our relationship so it's important that we care for our tuakana and help then out as much as we can," he says.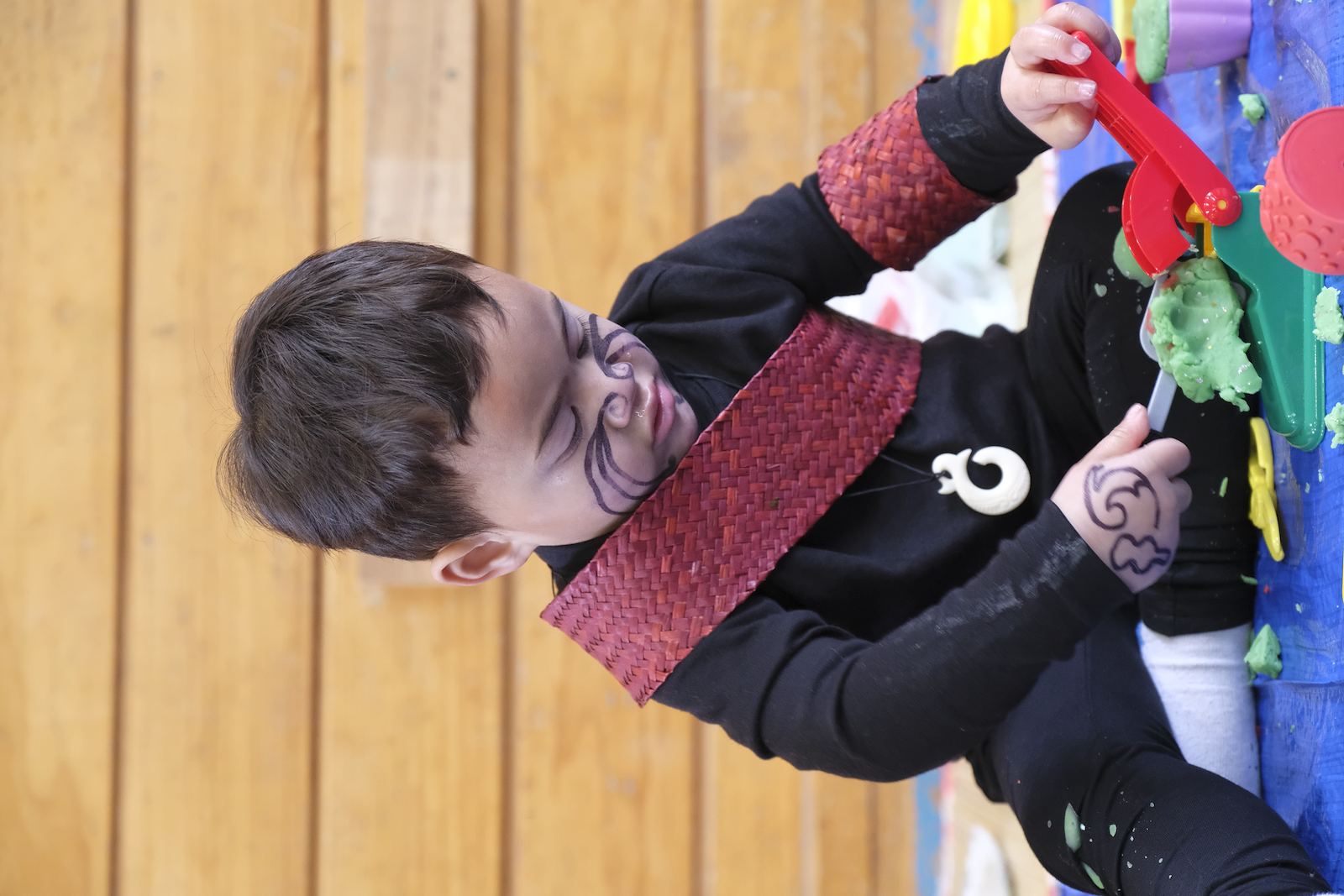 About a year ago the kura introduced a policy to only accept new entrants and new students that have come through kohanga reo or kura kaupapa, as new students entering the kura with little or no te reo were affecting the learning of others.
"We're the only kura kaupapa in Murihiku and we've got to give a service to them and make it attractive for them to be here as well. Part of our strategic planning has been to foster the relationship between kohanga reo and the kura. We're seeing significant growth coming from the kohanga - at the beginning of the year we expected six new entrants, we're running at about 22 now. It's great," says Gary.
According to Debbie Kuiti an important part of the day was the opportunity to whakamana the skills of the mokopuna.
"It's important that the kura realises that the reo on the whariki is strong. It's a good standard of reo being fed to the babies and it comes with the expectation that when they get to kura they will extend on that reo. We came to show our tuakanatanga," she laughs.
"Today is just an amazing opportunity to share those things."
Debbie would love to see the event run again next year and hopes it will get bigger and better.