Whānau around the motu will receive quick and targeted support from the Māori Communities COVID-19 Fund over the next three and a half months.
Published: Friday, 18 March 2022 | Rāmere, 18 Poutūterangi, 2022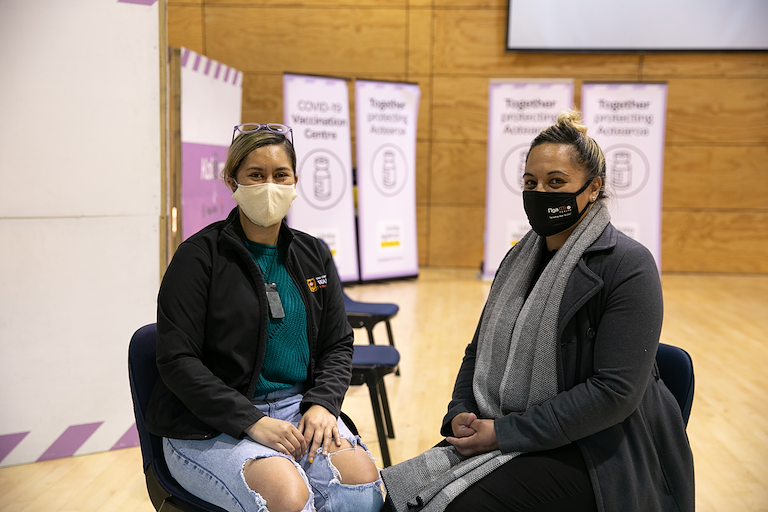 Ministers have approved a more streamlined approach for Te Puni Kōkiri and Te Arawhiti to distribute services and resources through iwi and community organisations until 30 June.
Recognising the challenges of Omicron require a rapid response, the latest $40.05 million phase of the MCCF will fund iwi and Māori providers already engaging with vulnerable Māori to help get them through Omicron.  The focus will complement the existing supports and the Care in Community (CiC) welfare response to:
Facilitate access to CiC supports
Support those needing to self-isolate and not eligible for CiC
Provide extra support with self-isolation to what CiC delivers
Provide continuity of care either side of self-isolation, including support to engage with whānau ora and health providers
Support those who don't have COVID-19 but are voluntarily self-isolating due to vulnerability.
The approach means proposals from kaitono of up to $200,000 will be approved at a regional level, with Chief Executives of either agency approving up to $1 million and Ministers approving amounts above that level.
Paula Rawiri, Hautū Regional Partnerships and Operations for Te Puni Kōkiri, said the regional delegations will enable urgent support for immediate local solutions in response to Omicron so regionally led decision making targets the people and places most in need.
"Allocations across the region will be based on the level of vulnerability, considering vaccination rates, the Māori population and deprivation, as well as other COVID-19 related investment."
Funding will complement activity being delivered through other agencies or funds, including CiC, Whānau Ora, and the whole of government welfare response.
Ministers have now considered proposals for $38m of the $46.5 million covered by Phase 2 of the fund. Kaitono will be updated on their proposals shortly.
Establishing the Omicron Phase of the MCCF provides more flexibility for kaitono to quickly meet the needs of vulnerable communities impacted by Omicron so with the opening of Omicron Phase, Phase 2 of the fund is now closed.  Any proposals in development under Phase 2 will be considered and allocated under the Omicro0n Phase. 
Phase 1 of the MCCF opened in October 2021 with $72 million approved across eight tranches over the following two months. Since the original $120 million MCCF was established, the Māori first dose vaccination rate has increased from 69% to 91% and the second dose rate from 49% to 88%.