A new project to provide more housing in Ōpotiki will make it easier for whānau and residents of Ōpotiki to find temporary and emergency housing.
Whakaatu Whanaunga Trust recently gathered to formally bless the whenua before construction and building was to commence on the housing site.
Published: Monday, 3 September 2018 | Rāhina, 03 Mahuru, 2018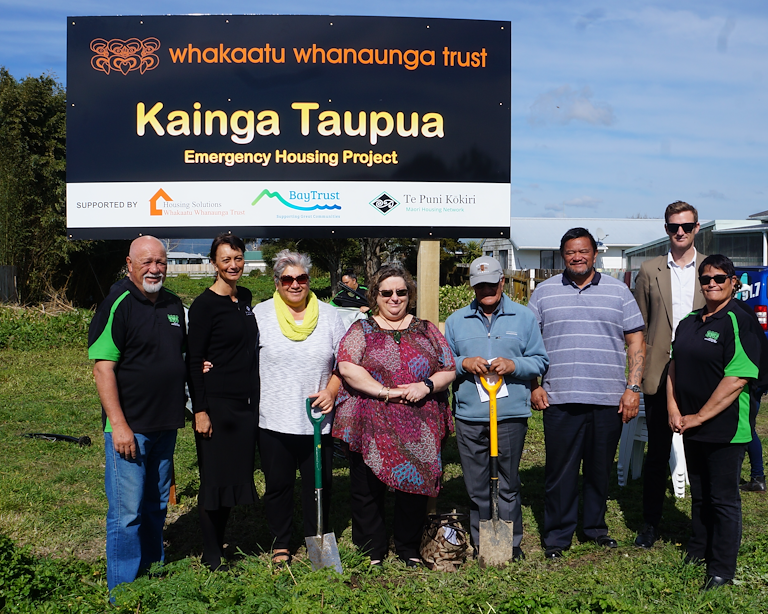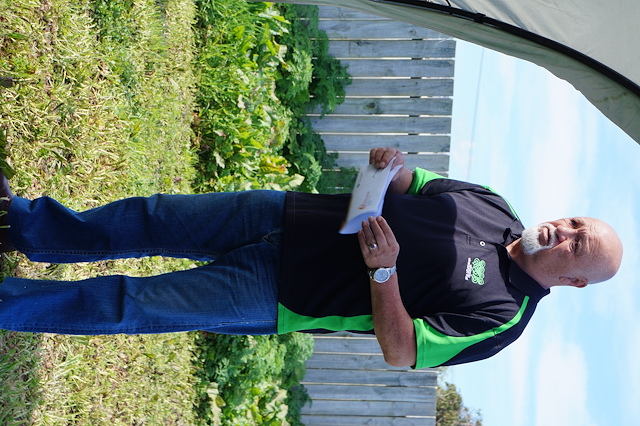 "The simple act of housing people, providing a warm and safe abode when they need it, is one of the basic things people should have but unfortunately can be quite challenging for whānau and local residents," says Steven Walker (Te Whakatōhea, Te Aupōuri), Chief Executive Officer for Whakaatu Whanaunga Trust.
"Whakaatu has been housing whānau for a very long time because we see a need in our community."
"Over the years Whakaatu has been involved in various housing programmes and services, in particular, supporting whānau into homeownership on their whenua through educational programmes in partnership with Te Puni Kōkiri."
"More recently we have made available two houses for emergency situations. These houses are here to help people who may find themselves in an urgent situation where they need accommodation right away."
"Over the years we have helped many people to overcome their struggles and get back on their feet."
"All of which leads us to this current emergency housing initiative in partnership with Te Puni Kōkiri and Bay Community Trust."
Steven said the problem of homelessness was not just a big-city problem.
"The issue of inadequate housing is affecting many people around New Zealand, this issue is not unique to urban areas like Auckland or Wellington, it's happening in rural communities like Ōpotiki too."
Steven said a lack of rental accommodation has also been an issue.
"The local kiwifruit industry demands a greater workforce volume than what the local population can provide, into a community that does not have the infrastructure to cope with the influx of workers needing accommodation."
"Landlords are opting to take on seasonal workers as preferred tenants forcing local residents out and into overcrowded and unsuitable housing."
"In an area conducive to ill-health, social deprivation, poor education and instability due to inadequate housing for families our people are forced to in substandard living conditions that are having an adverse effect not only on family but community wellbeing."
In early 2017, and in response to the growing problems in Ōpotiki, the Whakaatu Whanaunga Board purchased a 3035 sq. mtr town section to build new emergency housing.
Addressing the immediate needs of whānau and allowing time to work with them towards more stable housing solutions remains the Trust's philosophy.
"We take a holistic approach with whānau to address issues including financial, social, health, education and spiritual wellbeing. We aim to arm whānau with the tools, skills and confidence to cope."
In addition to providing emergency housing, the Trust provides a number of social and health services. Family financial capacity building, life skills education, path planning and accessing whanau support are compulsory and a prerequisite to accessing the emergency accommodation.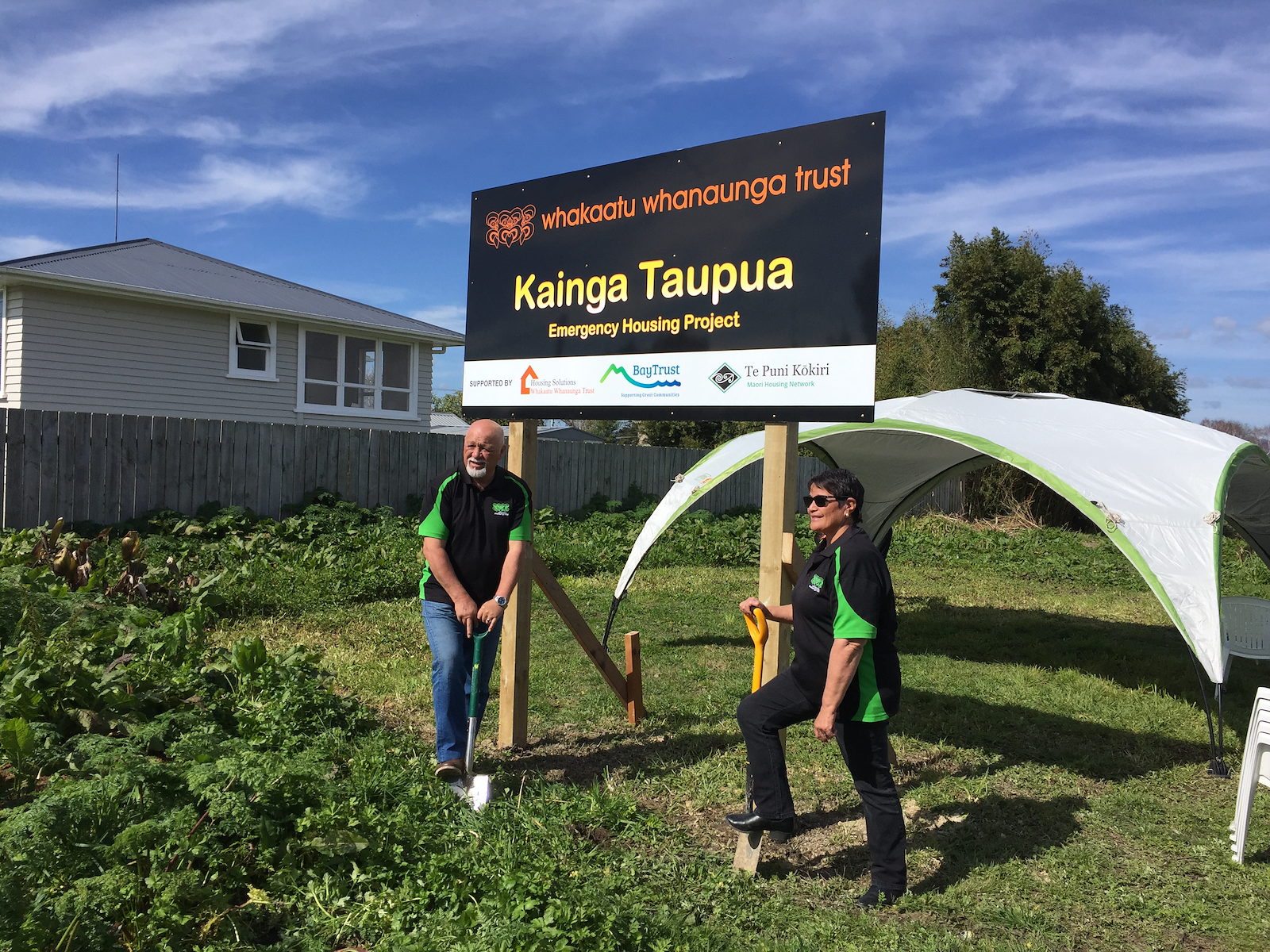 Funding of $400,000 from the Te Puni Kōkiri Māori Housing Network is assisting the infrastructure and capital costs for two to three houses as part of a first stage build in conjunction with Bay Community Trust with a goal to have up to seven self-contained dwellings on the whenua.
Ministry of Social Development operational funding will facilitate wrap around, holistic support services.
Steven acknowledges Habitat for Humanity Tauranga has been instrumental with getting the project off the ground lending much needed advice, expertise and guidance, and Ōpotiki District Council Planning and Building staff have provided sound advice and assistance to date.
Toi Ohomai Institute of Technology has partnered with Whakaatu Whanaunga Trust to provide a NZQA level 3 construction course leading into apprenticeships with the possibility of providing building expertise and student labour.
The Kainga Taupua initiative thus provides rangatahi practical, local and accessible on-site work experience without need to leave Ōpōtiki.
This presents an unparalleled opportunity to drive workforce development, job skills, career and pathways to work, youth employability, and apprenticeships to set direction and possibility for youth of our community.
The first two houses are expected to be completed by November with an aim to be ready for whānau to move into in the New Year.
Priority for the new houses will be given to whānau with children, with health needs, or instances of domestic violence where people may need accommodation straight away.
To apply for the new emergency housing whānau can register with Whakaatu Whanaunga Trust.