For more than three decades Mōkai Kāinga Trust in Wellington has been 'giving back' to the community it serves. We visited Ōwhiro Gardens to discover a little bit more about what happens on the ground.
Published: Tuesday, 29 March 2016 | Rātū, 29 Poutūterangi, 2016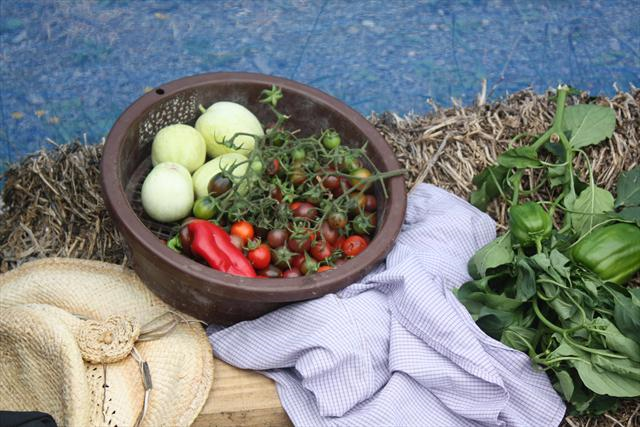 Dubbed the 'marae in the sky' because of its central city location in a high rise building, the urban authority has gone through different stages since its set up in 1982.
What hasn't changed however, is a strong commitment to the education, health, welfare and employment needs of its clients.
"There were three founding members, Alex Watson, Helen Scott, and myself,' says Robert Te Whare, chief executive of Trust's community social services arm.
"Mōkai Kainga was a name given to us by the old man Henare Tūwhāngai," a Tainui historian and highly-regarded kaumātua.
"We were given the name because at the time we who had come from an Iwi base to the city. We came together to initially do kapahaka - and from there we formed a Trust dedicated to improving the lives of Māori," Mr Te Whare said.
"It's like a train station here," he laughs. "We have men who come and stay while they rehabilitate and re-introduce themselves to society. We also have homeless whānau who come because they know they'll get a kai and a compassionate ear."
"Anybody is welcome," says the long-time community advocate.
The Mōkai Kainga Māori Trust oversees three emergency homes and has 60 people in its care. It maintains 150 māra kai (garden plots) across two sections of land for Māori and non-Māori whānau.
And its' clientele aren't just the homeless and the needy, even well-off local families tend to the garden plots, they of course pay a fee.
For two decades these gardens have given families the opportunity to grow their own fresh vegetables and fruit, in a world that Robert describes as 'vastly dedicated to convenience foods'.
The Trust has since extended its existing māra kai project to help the Sisters of Compassion Soup Kitchen in inner Wellington.
Mōkai Kainga workers and volunteers – even those on community detention – tend to the Soup Kitchen run.
Robert says he noticed a high number of young and old Māori, regularly visiting the kitchen. He discovered most were beneficiaries, dealing with numerous challenges.
Robert organised a 20 metre x 20 metre plot for them to grow vegetables, with people voluntarily tending to the gardens at the same time every week.
He then proposed that they donate some of their produce to the Soup Kitchen.
Through its Māra Kai Fund, Te Puni Kōkiri is just one of the contributors to the community gardens, formally known as 'The Block' now known as the 'Garden of Eden' in Ōwhiro Bay.
Robert is amazed at the knowledge and skills volunteers bring to the garden. In turn Mōkai Kāinga uses the māra kai to teach volunteers Māori horticultural concepts - valuable knowledge they can then pass on to others.
Robert says the future for Mōkai Kainga is strong.
"Our next venture is to secure the land up a hill at the back of the section. We're hoping that one day we can cultivate it and then give that back to mana whenua to maintain."