This week we acknowledge the passing of our long-serving colleague and friend Peter Little (MNZM).
Published: Thursday, 1 September 2022 | Rāpare, 01 Mahuru, 2022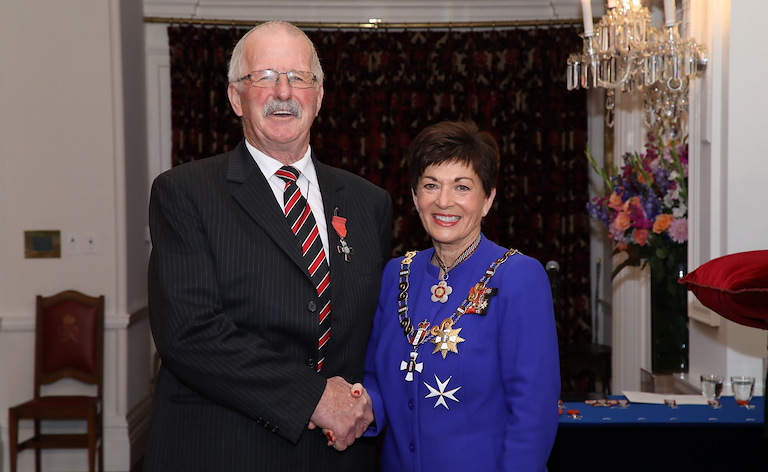 Peter's legacy as a public servant for Māori development is significant, particularly for whenua Māori. Peter held various roles over his tenure of over 50 years of public service including 28 years of service to our organisation in its various iterations, continuing to work on a casual basis for Te Puni Kōkiri until very recently.
Beginning in 1967 as a Field Officer for the Department of Māori Affairs in Taumarunui, before moving to Head Office in Wellington where he soon became the Fields Director/Director Land Development.
In 1990, Peter began his role as Private Secretary to Ministers of Māori Affairs. He worked in the offices of Hon Koro Wetere, Hon Winston Peters, Hon John Luxton, Hon John Tamihere, and Hon Parekura Horomia. In 1992 Peter returned to Te Puni Kōkiri to assume the role of Manager Leases in the Residential Services Unit.
Peter was instrumental in the re-establishment of the Ahuwhenua Trophy and was a former lead panel Judge for the competition, and enthusiastic supporter of the kaupapa.
In May 2019, Peter was awarded a Member of the New Zealand Order of Merit for services to Māori land development and administration, a fitting acknowledgement of a lifetime dedicated to this kaupapa.
Our thoughts are with Peter's whānau at this incredibly sad time. 
Photo caption: Peter Little with then Governor-General Dame Patsy Reddy, being awarded a Member of the New Zealand Order of Merit. Photo credit: The Governor-General website.