Minister Te Ururoa Flavell led a Māori business delegation on a six-day Ministerial culture and trade mission to South Korea and Japan. 
Published: Tuesday, 5 July 2016 | Rātū, 05 Hōngongoi, 2016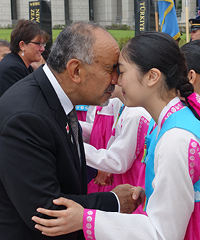 This was New Zealand's first Ministerial culture and trade mission to South Korea since a Free Trade Agreement between the two countries entered into force in December 2015.Mr Flavell says Aotearoa-New Zealand's $42 billion-Māori economy has huge potential to boost New Zealand's prosperity, with trade missions playing a big part in unlocking foreign markets.
 
"This trade mission helped further grow our productive, innovative and internationally connected Māori economy. We led a similar trip to China last year, which was very successful, so it's good to be extending the initiative to South Korea and Japan," Mr Flavell says.
"These countries offer large markets with sophisticated consumers who want the sort of products Māori excel at delivering. This includes high-value seafood, honey and bee products, and tourism opportunities.
"While Māori  businesses already have trading links with these countries, this culture and trade mission focused on strengthening those ties and initiating new links that put relationships first, before getting down to business."
The delegation to South Korea and Japan is part of an on going Māori trade strategy led by Te Puni Kōkiri to build and strengthen international relationships. The strategy, the Māori-Crown economic growth partnership, He kai kei aku ringa, underpins the Minister's Ministerial culture and trade missions and regional economic development initiatives.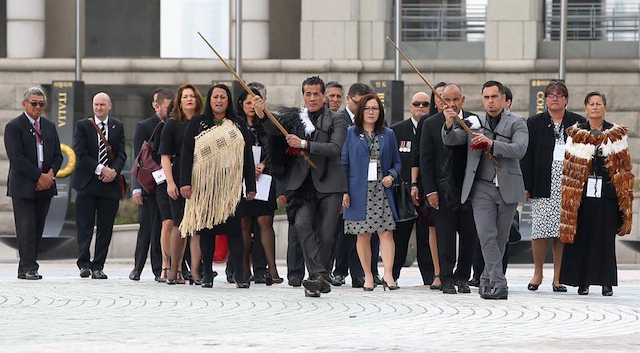 The delegation included 12 Māori business leaders from tourism, fishing, forestry, food and beverage, and nutraceuticals sectors. The group will connect with government and business leaders in Seoul in South Korea, and Tokyo and Hokkaido in Japan.
The mission concluded with a cultural exchange between Māori and the indigenous Ainu people in Hokkaido. Business delegates representing Māori tourism were most strongly represented in Hokkaido, where Ainu leaders were eager to discuss with Māori their approaches to indigenous tourism development.
 
The trade mission ran June 19-26, with the visit to South Korea taking place June 19-21 and Japan June 22-25.