Attraction Studio in Ōtautahi has been delivering brand, web, marketing, design and print management services to over 500 companies since 2014.
Published: Wednesday, 22 March 2023 | Rāapa, 22 Poutūterangi, 2023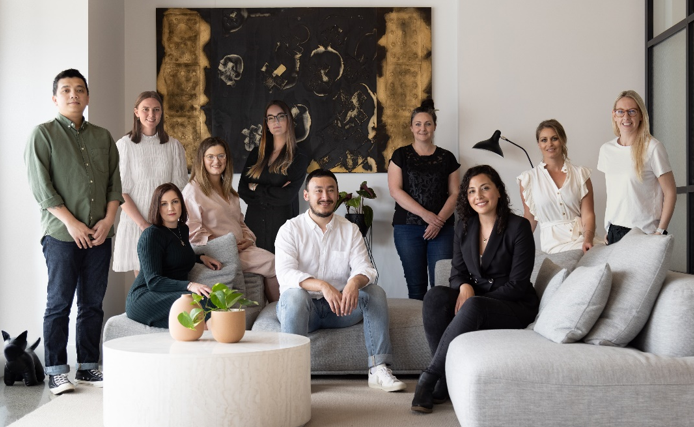 Tania McCoy (Ngāpuhi) and Bianca Punt founded Attraction Studio with a vision of building a values and relationships-driven brand and marketing agency delivering memorable, relatable, and aesthetically pleasing work that connects with audiences and gets results. 
Core to the service delivery provided by Attraction Studio is their values. As a Māori-owned business, their worldview and cultural lens enables them to develop collateral and campaigns that are engaging, culturally relevant, credible and authentic. This is underpinned by their te ao Māori foundation that acknowledges the interconnectedness and interrelationship of te ao kikokiko (living realm) and te ao wairua (spiritual realm).
Te Puni Kōkiri partnered with Māori-owned procurement and tendering specialist, Height Project Management to support Attraction Studio through the progressive procurement kaupapa. This programme has enabled Attraction Studio to complete a comprehensive business development plan and capability assessment. Following this mahi they also finalised an action plan which consisted of government procurement research, prepositioning capability statements and bidding tender templates. From this, the company successfully submitted a registration of interest to Te Aka Whai Ora: Māori Health Authority. 
Attraction Studio has an established te ao Māori cultural capability framework and runs regular workshops with staff. These workshops enable staff to apply Te Tiriti o Waitangi to the workplace and to the ways they work with each other, their clients, suppliers and the wider public. The framework is also reflected in Attraction Studio's understanding of how important mana whenua consultation is and how they engage with mana whenua.  
Like many, challenges through COVID stalled some of Attraction Studio's progress throughout the progressive procurement programme which was an obstacle they overcame. The assistance from Height Project Management meant that they were able to successfully complete the capability uplift programme and were left with more knowledge, tools and planning to tackle more government procurement contracts in the future.
Top Image: Creative Director, Tania McCoy (front-right), pictured with the Attraction Studio team in their Christchurch-based office.