The 35th Annual Kōhanga Reo National Conference and Expo held in November 2017 was an opportunity for Māori Wardens, NZ Police and Kōhanga Reo to show case their services to conference attendees as well as solidifying their long-standing relationship with each other.
Published: Monday, 4 December 2017 | Rāhina, 04 Hakihea, 2017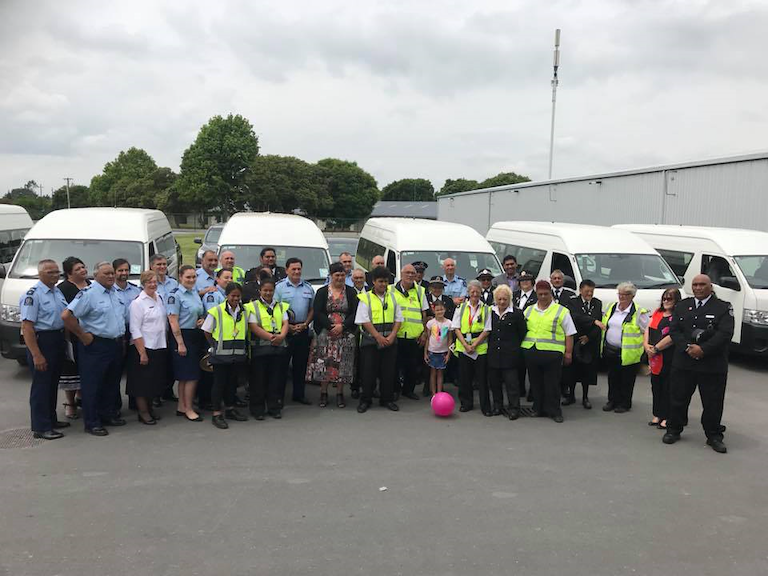 Māori Wardens from Waikato-Waiariki region attended the four-day conference and Expo providing support to event organisers as well as presenting formally at the conference to attendees and possible new Māori Wardens interested in serving their local and regional community.
"Māori Wardens have a well-established relationship with NZ Police and with Te Kōhanga Reo as we all provide support towards iwi, hapū, marae and whānau development," said Pareaute Solomon, Waikato-Waiariki Māori Wardens regional coordinator.
"Our solid relationship with Te Kōhanga Reo and NZ Police has been built from a strong foundation of commitment to serving Māori and our local communities."
The NZ Police and Māori Wardens work closely together to ensure both groups can work together cohesively within our New Zealand communities. NZ Police provide Māori Wardens with training and support and Māori Wardens support NZ Police at community events, official openings and other occasions when required.
At the Conference NZ Police replaced and upgraded seven vans for the Māori Wardens to use.  Minister for Māori Development Nanaia Mahuta was at the conference and blessed the vehicles alongside Rahui Papa (Ngāti Koroki-Kahukura).
"The vehicles are a huge asset to Māori Wardens as it enables us to provide services to all of the communities within our region.  Our members use the vehicles to help whānau and the community, as well as transporting our Māori Warden volunteers to events and back home," said Pareaute.