Three hundred Māori Wardens from around Aotearoa travelled to Rotorua on 1 June to discuss two key kaupapa that could move Māori Wardens towards an independent future.
Published: Tuesday, 6 June 2017 | Rātū, 06 Pipiri, 2017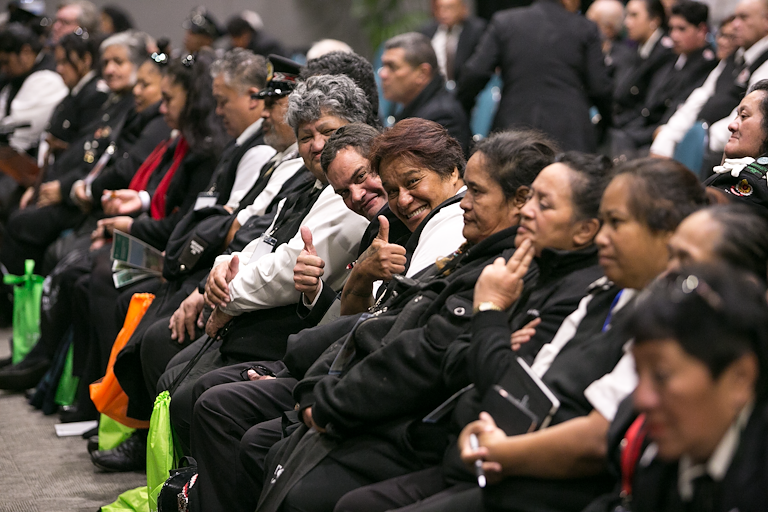 The Minister for Māori Development, Te Ururoa Flavell has been holding hui over the past two years with Māori Warden and NZ Māori Council members to kōrero about building a future for Māori Warden's that allows the group to be represented at the decision-making process as well as being able to manage their own operations.
A team within Te Puni Kōkiri, the Māori Wardens Project Team, was temporarily set up to provide administration duties to Māori Wardens until they could do it themselves. 
The Conference gave Māori Wardens the opportunity to korero about two key kaupapa within their regional groups through facilitated workshops. Their regional uniqueness was fed back to the plenary, and to NZ Māori Council Chair Sir Taihakurei Durei and Minister Flavell.
The two kaupapa discussed at the Conference were Warranting and establishing a new Māori Warden body.
Warranting discussions focussed on adopting a more consistent nomination form process and identifying more clearly Nominating Groups.
Establishing a new Māori Warden body focussed on redefining regions and Māori Warden sub-groups, putting in place a governance group and setting up a national operational body.
Māori Wardens were supportive of further developing both proposed kaupapa and would like to be involved in progressing the future plans. 
A Joint Advisory Group made up of Māori Wardens and NZ Māori Council members will work with the Minister on the next steps going forward.