Te Puni Kōkiri has released a summary of the findings from the second series of wānanga held with Māori land owners earlier this year. The purpose of the wānanga was to ensure Māori land owners co-design the Māori Land Service and that it is fit-for-purpose. 
Published: Tuesday, 4 July 2017 | Rātū, 04 Hōngongoi, 2017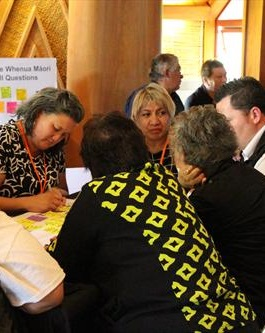 The proposed Māori Land Service will deliver a one-stop shop for Māori land owners; 18 months after Te Ture Whenua Māori Bill is enacted.
The Service will support Māori land owners to exercise greater autonomy over their land and support them with their kaitiaki roles both as land owners and land managers.
About 500 land owners and trustees attended 25 wānanga around the country to discuss the proposed Service in January and February. These wānanga followed a previous round of 26 wānanga in September and October 2016. 
In both cases, the attendees said they wanted a: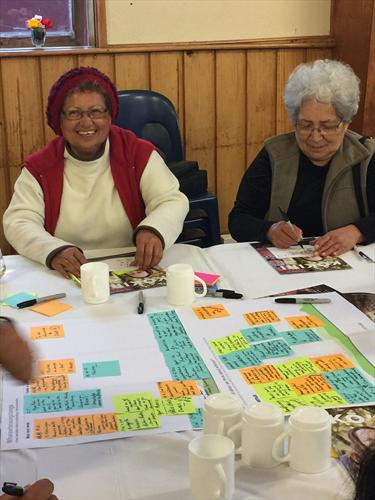 kaupapa Māori organisation delivering services that can transfer knowledge and capability to owners.
single place to go for everything to do with whenua.
whānau-friendly service that responds to different needs.
service from which it's simple to get advice and information. 
Te Puni Kōkiri chief executive Michelle Hipolitte said the voices of Māori land owners have contributed immeasurably to the development of the Māori Land Service to date.
"They will continue to guide the further work being done until the Māori Land Service opens its doors," she said.
"Its design will be finalised keeping in mind the comments of Māori land owners, like one person at the Mangere wānanga, to 'Keep it simple, be responsive and have one navigator for me on my journey and underlying that is tikanga Māori'."


"I want to thank yet again everyone who has shared their experiences as Māori land owners through attending wānanga, making submissions or discussing the issues on social media."
The Māori Land Service will provide an enhanced Māori land register; support for owner decision-making; a tikanga-based dispute resolution service, and advisory and development services to assist Māori land owners to use their land.
The full report of feedback from land owners at the January and February wānanga can be read at http://www.tpk.govt.nz/en/whakamahia/maori-land-service/