The $132 million Māori Communities COVID-19 Fund closed on 30 June, after more than eight months of amazing effort by kaitono around the motu to protect whānau.
Published: Monday, 4 July 2022 | Rāhina, 04 Hōngongoi, 2022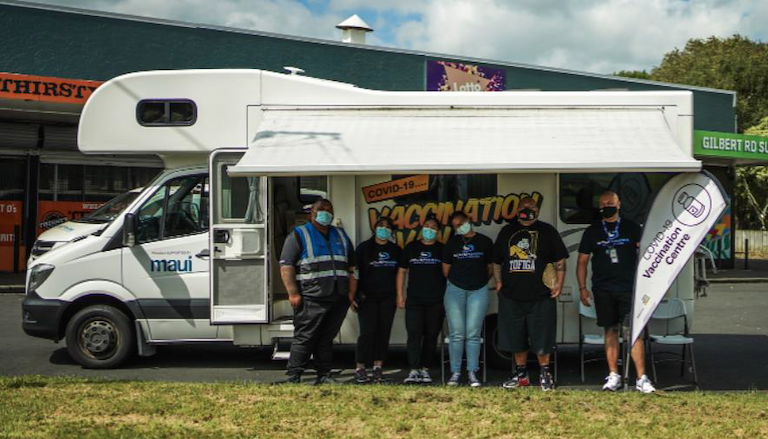 Te Puni Kōkiri Deputy Secretary Paula Rawiri thanked the more than 250 kaitono and thousands of kaimahi who had worked tirelessly over that time.
"Their efforts have saved lives," she said. 
"I am very proud of how our people have worked together. Kaitono have met the challenge of COVID-19 with massive energy, determination and passion. Along the way they also embraced the associated needs for keeping whānau safe."
The Fund was established for a defined period (October 2021 to 30 June 2022) to mobilise and provide urgent funding support for rapid vaccination activities, to build resilience of vulnerable Māori communities and help hapori Māori to manage the impact of COVID-19.
Since it was established, the Māori first dose vaccination rate increased from 69% to 91% and the second dose rate from 49% to 88%.
Te Arawhiti Deputy Chief Executive – Partnerships, Kelly Dunn acknowledged the tireless work of kaitono and that it has been "great to see such important mahi done for the benefit of whanau, hapū and iwi.
"Kaitono have spent the last several months improving vaccination rates and increasing community resilience – it has been humbling to see how much they have been able to achieve with the assistance of the Fund."
Over the past couple of weeks providers have been closing off their activities and developing their final reports to document what they have delivered.
Fund managers at Te Puni Kōkiri and Te Arawhiti are now reviewing the benefits the funding has enabled and identifying any lessons learned for the future. An independent kaupapa Māori provider has been appointed to lead the review.
This work will be used to shape future government policy advice, including how 'by Māori for Māori' solutions can achieve better outcomes and value for government initiatives.
Meanwhile the Ministries of Social Development and Health COVID-19 responses will continue for the months ahead through initiatives such as Care in Community, under the COVID Protection Framework.