Organisations participating in Cadetships have been recognised as employers of choice for Māori. By actively supporting the upskilling of existing and new kaimahi Māori, this has improved kaimahi retention leading to improvements in overall performance.
Published: Wednesday, 27 September 2023 | Rāapa, 27 Mahuru, 2023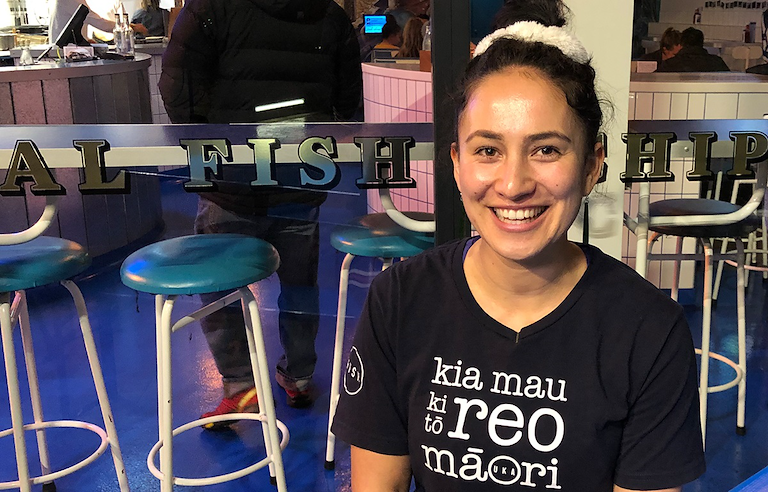 The immediate and long term development of kaimahi Māori continues to improve thanks to partnerships between employers and Te Puni Kōkiri.
Since the programme was established in 2010, construction has been the biggest winner with 31 percent of the overall 5,000 programme cadets serving this sector and with a steady growth in wahine Māori cadets.
Cadets are supported to achieve their full potential in the workplace and contribute to thriving, innovative and resilient businesses. Employer-led Te Ao Māori training, development and mentoring for cadets has wider impacts and benefits for whānau and communities.
The partnership between Te Puni Kōkiri and organisations involves the employer committing to providing each cadet with structured mentoring, tailored training and development and relevant work life skills, and potentially qualifications. Te Puni Kōkiri contributes up to $10,000 per full-time cadet per year, or less for part-time cadets, and ongoing advice and support.
"The Cadetship programme provides a proven avenue for Māori of all ages to gain skills and to progress into higher paid, more senior roles, and to become leaders in and beyond the workplace. The flexibility of the Cadetship Programme to support kaimahi of wide-ranging ages, skills and seniority levels, is a strength that provides opportunities to support the Māori workforce in ways not available through other Government programmes," said Karen McGuinness, Director, Investments at Te Puni Kōkiri.
Over 400 employers have participated in the programme since it commenced in 2010 with 75 percent being Māori owned. The largest number of organisations participating in the programme are from the construction sector made up of a mix of large and smaller sized employers across the country.
"The programme supports the Government's overarching Māori Employment Action Plan – Te Mahere Whai Mahi by supporting Māori to have skills and knowledge to lead and succeed, to thrive in workplaces, and for Māori to be leaders in future-focused and sustainable sectors," said Karen.
Read more about Cadetships here. Te Puni Kōkiri kaimahi at regional offices are available to talk about the programme and offer advice on how organisations can be involved. Click here to find an office near you.