After nearly 15 years in Penrose, the Tāmaki Makaurau office has officially opened Te Puni Kōkiri House in Mānukau, which it now shares with the Ministry for Pacific Peoples.
Published: Monday, 25 September 2017 | Rāhina, 25 Mahuru, 2017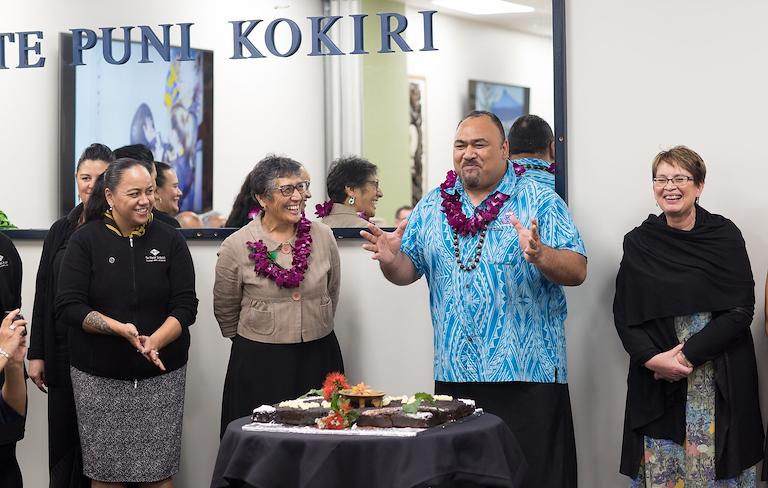 Close to 250 people made up of mana whenua, iwi representatives along with Pacific community leaders attended the official opening of Te Puni Kōkiri house in Tāmaki Makaurau.
In a new ten year agreement Te Puni Kōkiri is co-locating with the Ministry for Pacific Peoples in the middle of the Mānukau city business district.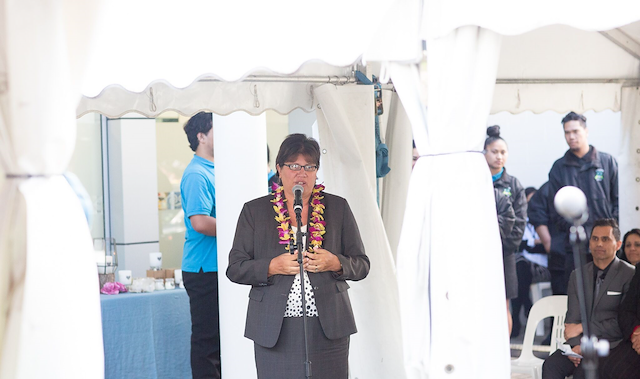 At the ceremony Michelle Hippolite Toihautū for the Māori Development Ministry likened the partnership as a "waka hourua" (double hulled canoe) in that both agencies were here to serve our people.
"I'm Moana, and he (Laulu Mac Leauanae Chief Executive – Ministry for Pacific Peoples) is Māui," she joked, adding "that Moana was always one step ahead of Māui."
Chief Executive Laulu Mac returned that it was indeed a partnership regardless of who is making the decisions but insisted that it was a 'true partnership between Te Puni Kōkiri and our pacific family.'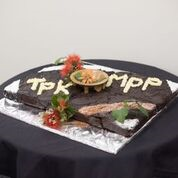 Words from the paepae also commended the partnership and move, and referred to the whare as one that will 'whakakotahi ngā iwi o te motu', which means to unite all peoples across this nation.
"He whare ātaahua, he whare aroha. E tū te whare o Te Puni Kōkiri, hei whare aroha, hei whare manaaki, hei whare āhuru mō ngā iwi katoa o te motu," said Pouroto Ngaropo spokesperson for Māori Television.
The paepae also acknowledged Michelle and Marty for doing a great job in getting the new building up and running.
Tumu Whakahaere-a-rohe Marty Rogers said that while they will miss where they were, it is great to be in a custom built whare with more people.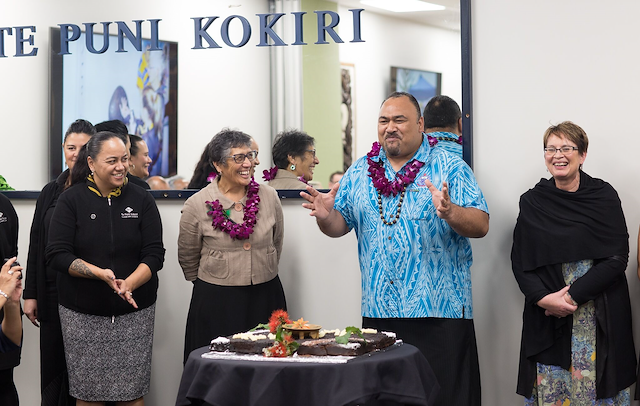 "It's a beautiful space and you know being in Mānukau is an ideal place for Te Puni Kōkiri we know nearly a quarter of all Māori are in Auckland, with most staying either in the south Auckland region and then a large cohort in the west. It's a more practical location to where whānau are able to access us easier," she said.
"There are over twenty marae in this region and just nearby is Te Puea Marae and so many kura and kōhanga reo so it is a better place for us to be."