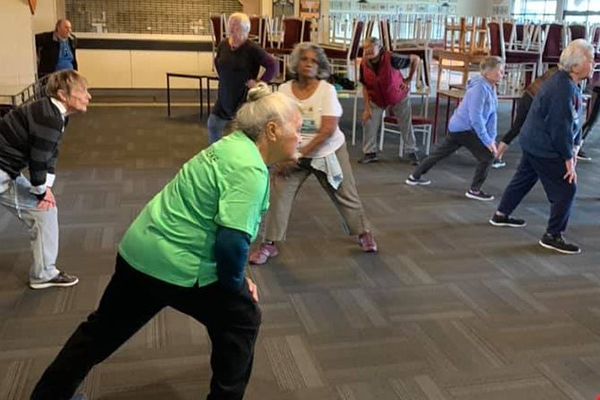 Forty 65 to 84-year-olds who got together to help each other through the first lockdown, have kept going under the banner of "fun, fitness, friendship, forgiveness and whanaungatanga".
The initiative is an example of how Te Puni Kōkiri is supporting koeke. Their actions also underline the purpose of International Day for Older Persons – today – a focus on the total wellbeing of elderly persons.
The koeke encourage one another, not only through listening and kōrero, but also education, nutrition and physical exercise. They are determined to live active and healthier lives so they are around longer for their whānau, tamariki and mokopuna.
Being together, enjoying each other's company, is the biggest winner.
"We have built new relationships which prevents social isolation, anxiety, depression, we are ageing well. We are catering for ourselves to live longer and healthier lives for our whānau," says one of the koeke, Mary Roberts.
From this position of strength, the rōpū has reached out to support local and international communities, including making up Whānau Ora hygiene packages for Bay of Plenty rōpū during the first lockdown; providing food parcels for whānau in need; reading in schools to 8-10-year-olds; and fundraising for communities affected by the Australian bush fires.
Te Puni Kōkiri supported the initiative through Te Pū Harakeke funding which supports projects and events at a local community level.