Just down the road from the small settlement of Mitimiti in Northland, you can hear the buzz of trucks and logging machines working the pine trees.
Published: Thursday, 17 May 2018 | Rāpare, 17 Haratua, 2018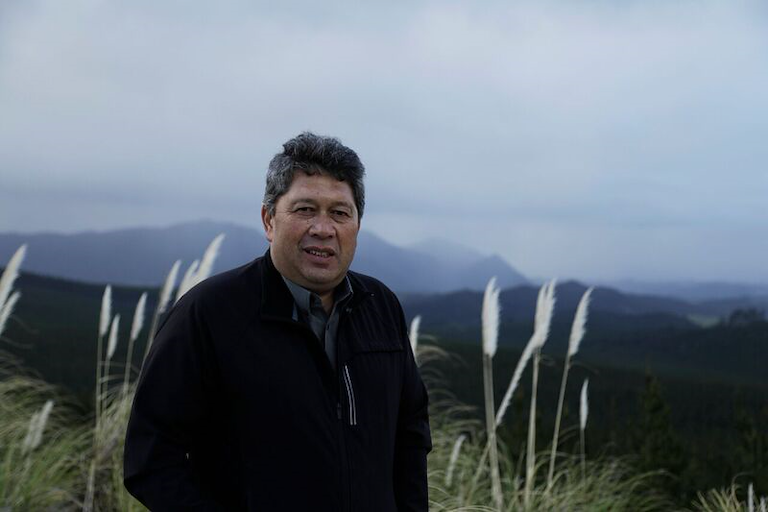 "My uncles and my dad and others set this trust up, I think they first planted in 1975," says Andrew Kendall, speaking of the Te Puna Tōpu ō Hokianga Trust he is part of today.
"They had a vision of providing employment for our whānau back here in Mitimiti, so that was the whole reason really of forming the trust in the first place."
The Te Puna Tōpu ō Hokianga Trust is one of several Māori land trusts that are part of the Taitokerau Māori Forestry Collective Incorporated.
Launched in 2015, the collective is aimed at bringing Māori together to enhance their future in forestry - a kaupapa Te Puni Kōkiri has backed with $266k funding.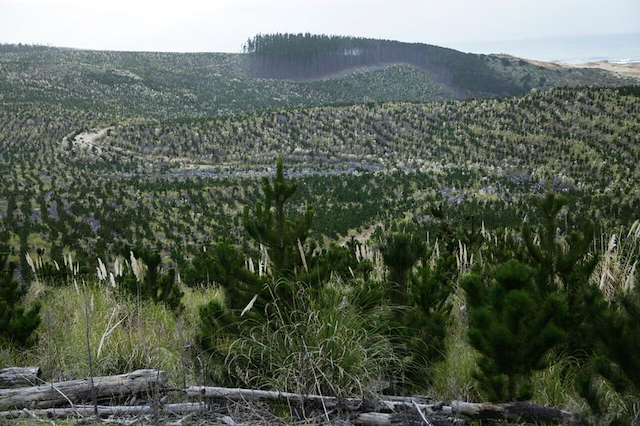 They aim to replant their combined 32,000 hectares of Māori freehold land in the north, but the project is about more than the land itself; a huge driver is to create jobs for locals.
Andrew Kendall said his father's vision was to create work for whānau back home. Forty years on, that dream is coming to life. His employees are local men, born and bred in the area.
"These guys with the skills now in doing what they're doing with pretty high tech machinery and they have been able to live at home," he boasts.
"Certainly for our trust, one of the massive drivers for us is to get jobs to strengthen our communities; to have young families being able to stay to keep our schools going; to have enough people in our community to keep our marae going."
Power in numbers
In Te Ao Māori, whanaungatanga is a value held in high regard. At its core, it stresses the importance of relationships and nurturing those connections with others.
For the Taitokerau Māori Forestry Collective, relationships are paramount. Andrew said working alongside the other trusts has been fantastic.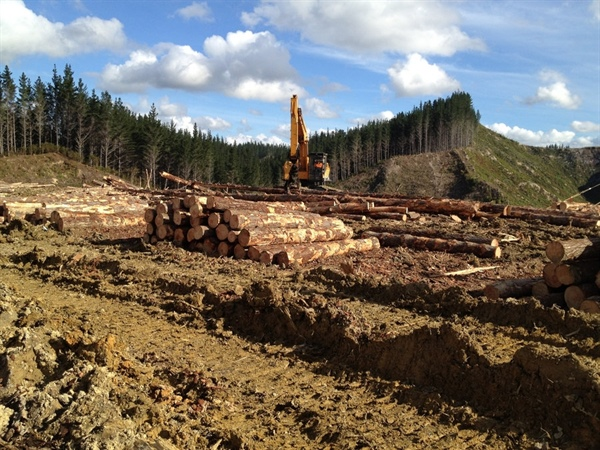 "You can't sit out here alone in Mitimiti in an industry that we are relatively new to, and think that you are going to get all the answers," he said.
"It brings us together to have some sort of strength, and we can only grow that as a collective. It certainly creates a platform for Māori to use that collective strength to get some influence, whether it regional and potentially national."
Collaboration is a key part of the work it does – both with each other as land trusts and reaching out to leaders in the industry.
The kaupapa has garnered the support of a number of partners including Te Puni Kōkiri, the Ministry for Primary Industries, North Tec, and Ngāti Hine Puke Puke Rau.
The collective aims to grow its membership of Trusts and Incorporations as it builds its capability and capacity to understand the forestry sector.