After collapsing a few years ago, a kaumātua who works for PHARMAC is encouraging whānau to speak up about their key concerns in Māori health.
Published: Thursday, 15 February 2018 | Rāpare, 15 Huitanguru, 2018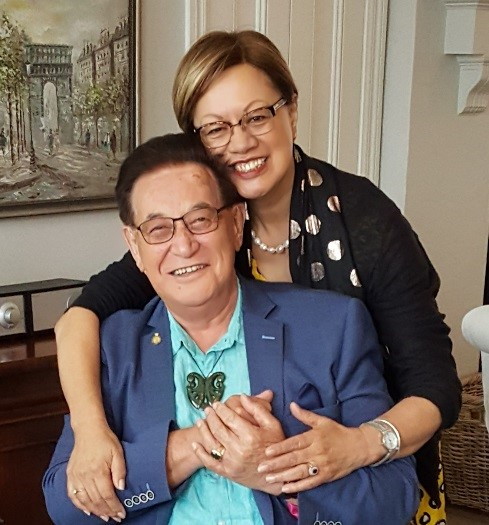 PHARMAC kaumātua Bill Kaua is urging whānau to have their say in a review of what Māori health areas the government agency needs to focus on in the future.
"I didn't really understand the importance of the medicines I was taking until I really needed to. Like a lot of Māori men, I thought I was 10 feet tall and bullet proof," he says.
It took a health scare in 2014 to make him realise how important it was to take his health seriously.
"After collapsing at an event, I was rushed from hospital to hospital, having test after test, looking for an answer to one question, "what is happening to me?" I was shuttled back and forwards, with answers to this question falling short," he says.
"I know my body, it has carried me my whole life, so when it stops working the way I know it should, and health professionals are unsure why, it's scary. If it wasn't for an emergency aortic bypass operation, I wouldn't be here today.
PHARMAC's current Māori health focus areas are diabetes, lung disease, heart disease, mental health, arthritis and gout, obesity, and rheumatic fever.
However, its Kaiwhakahaere Whakarata Māori, Ātene Andrews, says it is time to check in with whānau to ensure these still reflect on-the-ground concerns, priorities and experiences of Māori.
"When we developed our first Māori responsiveness strategy we asked communities to tell us what health areas were important to them at that time," she says.
"These health areas are even more important today than ever before, which is why we are asking whānau if these ate still the ones they care about the most."
Ātene says this is an opportunity to play a role in effecting real change for our Māori communities.
"We need your voices so our funding decisions remain relevant and appropriate for whanau."
Have a look at this short video from Ātene and Bill talking about the work PHARMAC has underway.