The small, isolated settlement of Kaingaroa sits on the volcanic plateau of the central North Island. It is surrounded by one of the largest planted forests in the Southern Hemisphere and is home to about 435 people.
Published: Tuesday, 10 September 2019 | Rātū, 10 Mahuru, 2019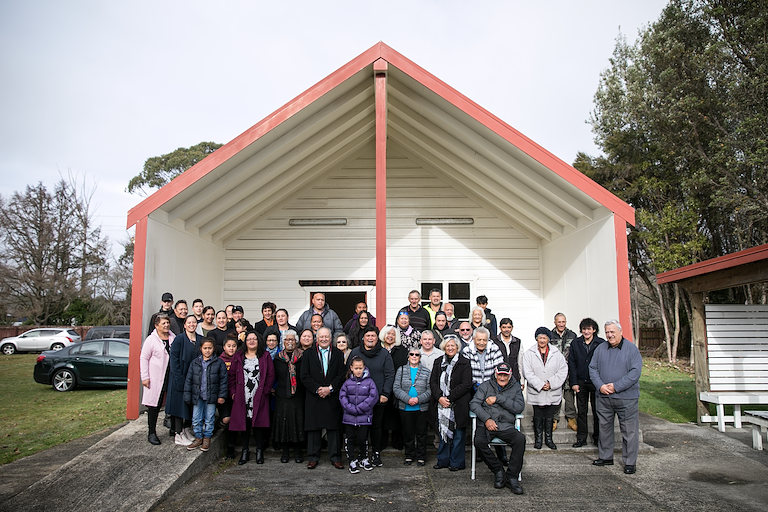 The village was originally owned and operated by the NZ Forest Service, but the land was returned to tangata whenua, Ngāti Manawa, in March 1987. However, the village houses and infrastructure were in great need of repair. Because the village does not sit under a regional council, the maintenance of Kaingaroa has been the responsibility of the Kaingaroa Village Council and the local community who have been fighting to keep the spirit of Kaingaroa alive.
Te aroha mō Kaingaroa
Kaingaroa Village was not expected to survive any more than 10 years once the land was returned tangata whenua.
Most of the 145 homes in the village are in poor condition and consequently maintenance and repair of the village infrastructure are desperately needed.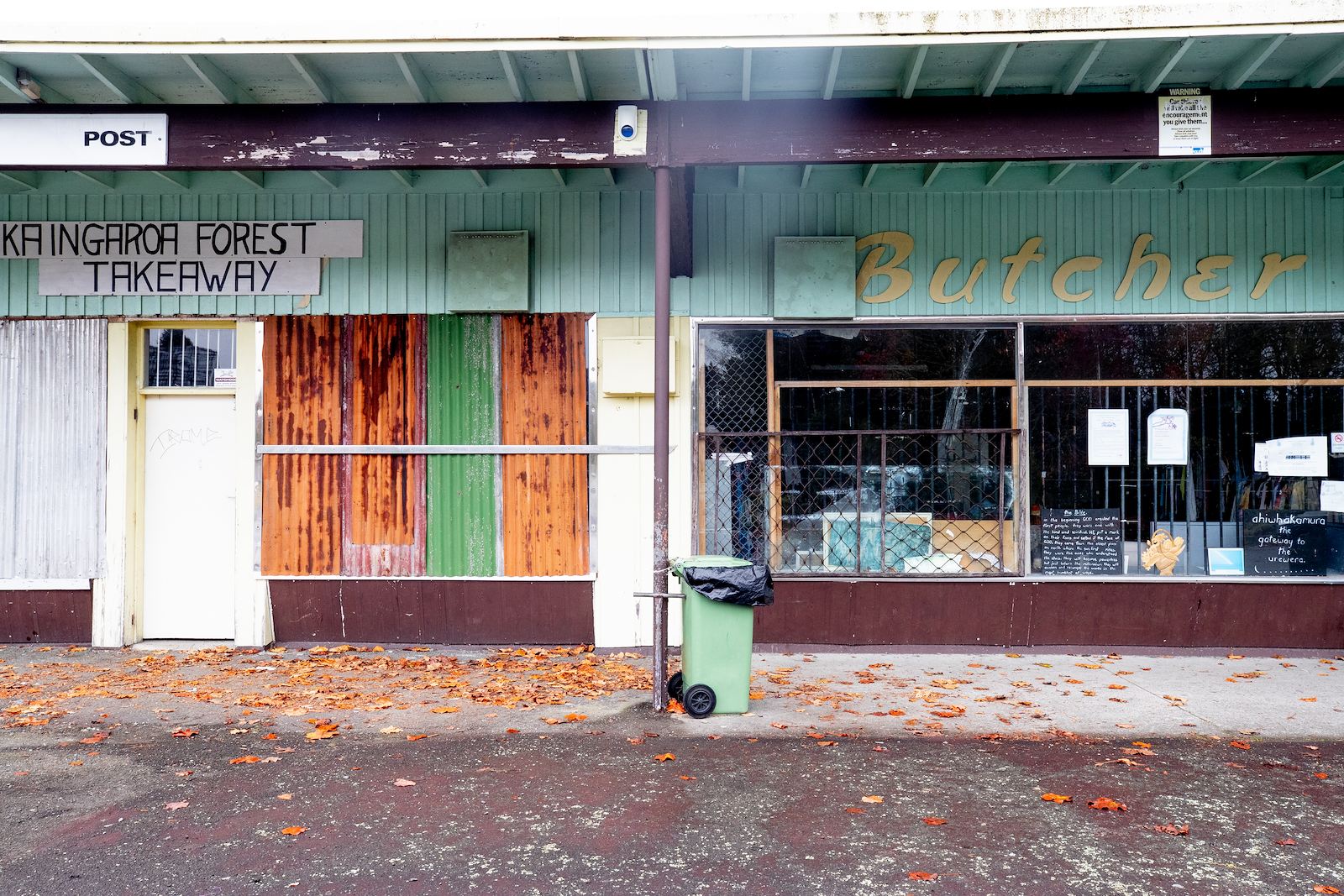 However, Kaingaroa Kaumatua, Hati Skipper, says there has always been a lot of love for the village.
"You meet old people in Rotorua who have memories of the place and they ask you 'How's Kaingaroa?' You tell them [about the condition of the village] and they just about cry on your shoulders," Hati says.
"They have aroha for Kaingaroa."
This affection and appreciation is one of the reasons the village has survived for over 30 years.
Kaingaroa Village Council community worker, Lea Thompson, says it is something the community is proud of.
"To us that was definitely cause for celebration. It was a feat we achieved, we're still here and we're not going anywhere."
She says working alongside Te Puni Kōkiri and creating a community development plan has given residents vision, purpose and they now feel they have a future for their mokopuna.
The small but resilient community has spent the last decade planning, attending wānanga and think tanks to find a way to make the village a thriving community again.
In July 2019, Minister Mahuta announced a $2.4 million investment in housing as part of the ongoing community development project for the village.
"It's given us hope, it's inspiring because it's our story," Lea says.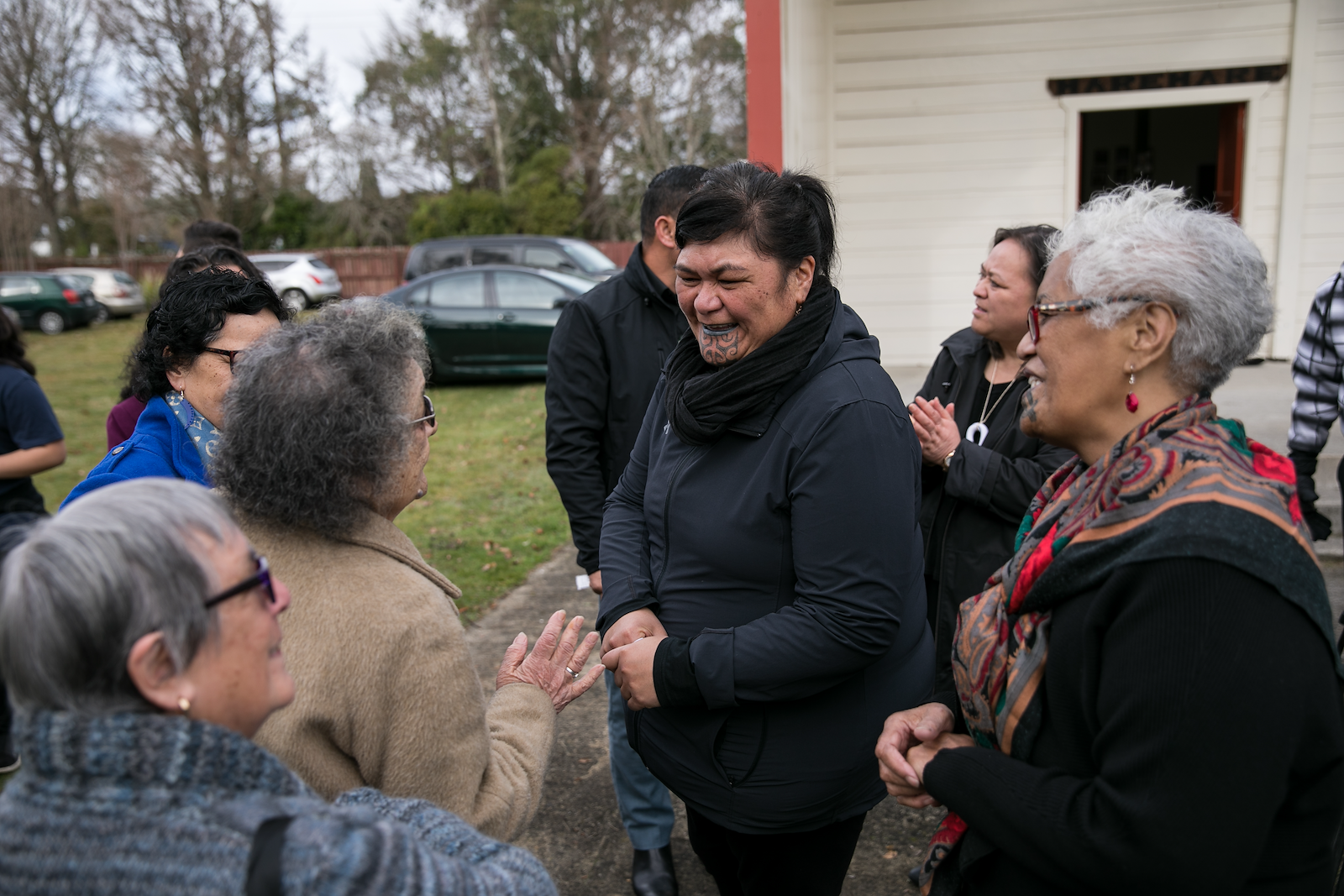 It all starts with a plan
Kaingaroa Village Council administration manager, Denise Takahi, says the community came together to prioritise what was important for the village.
"We prioritised everything. At the top of our list was our water bore, then it was desludging our oxidation pond, then it was our housing, then our street lights and so on," she says.
Through their community development plan, the residents outlined their five priorities.
1.    Water, waste water system upgrade and overhaul
2.    Emergency housing repairs
3.    Community capacity and capability building in financial literacy, governance, management and funding
4.    Environmental scan of Kaingaroa Village
5.    Engaging in meaningful partnerships
These priorities are helping the community to reach their vision; "To leave a vibrant, beautiful and sustainable village for the future generation."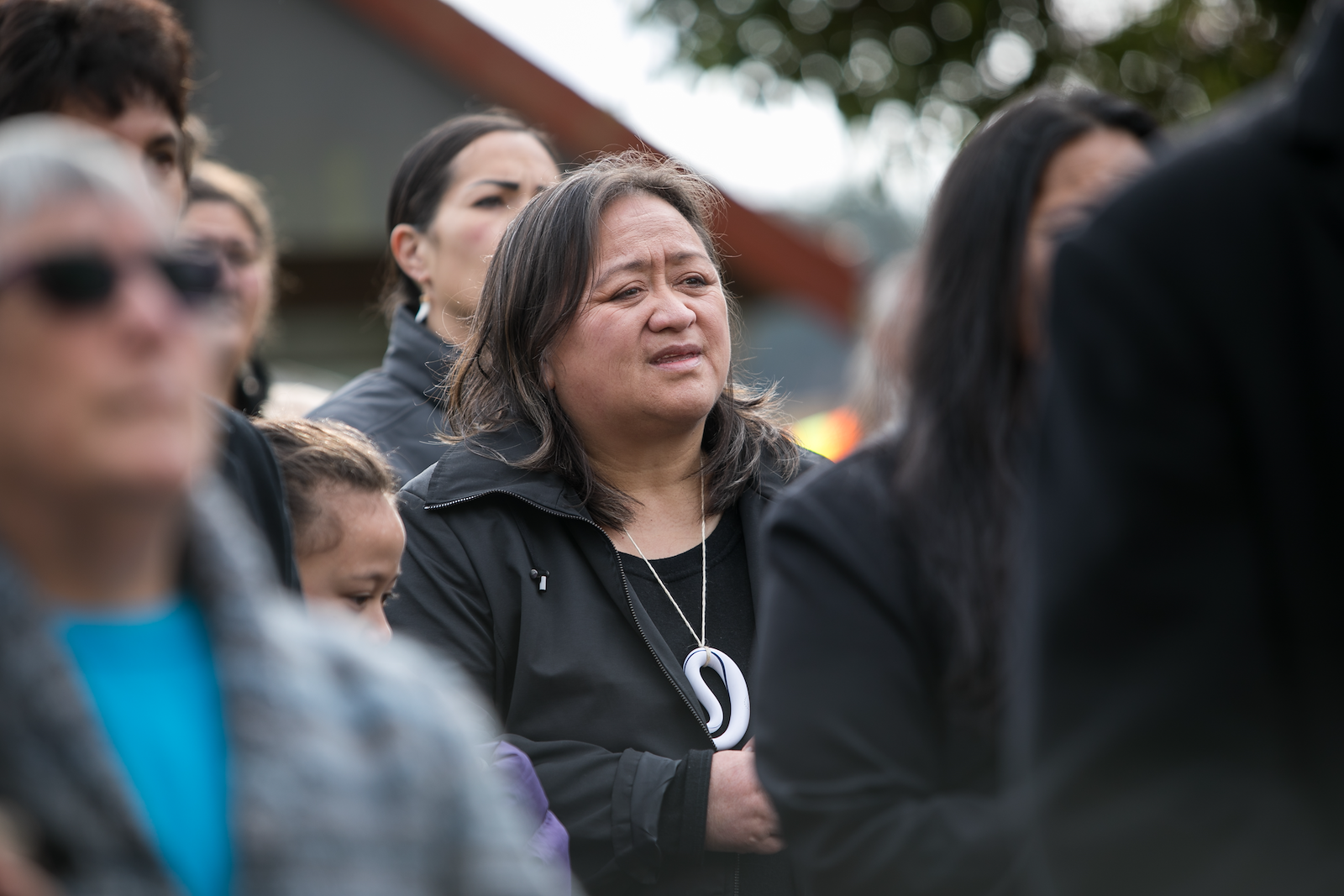 Creating a vision for future generations
Turangi Keefe is a well-known kuia in Kaingaroa. Her home is one of many in the village that is being repaired through Te Puni Kōkiri Māori Housing Network.
Turangi walks into her lounge and looks up at the ceiling.
"This is the water damage from the fire in my lounge," she says.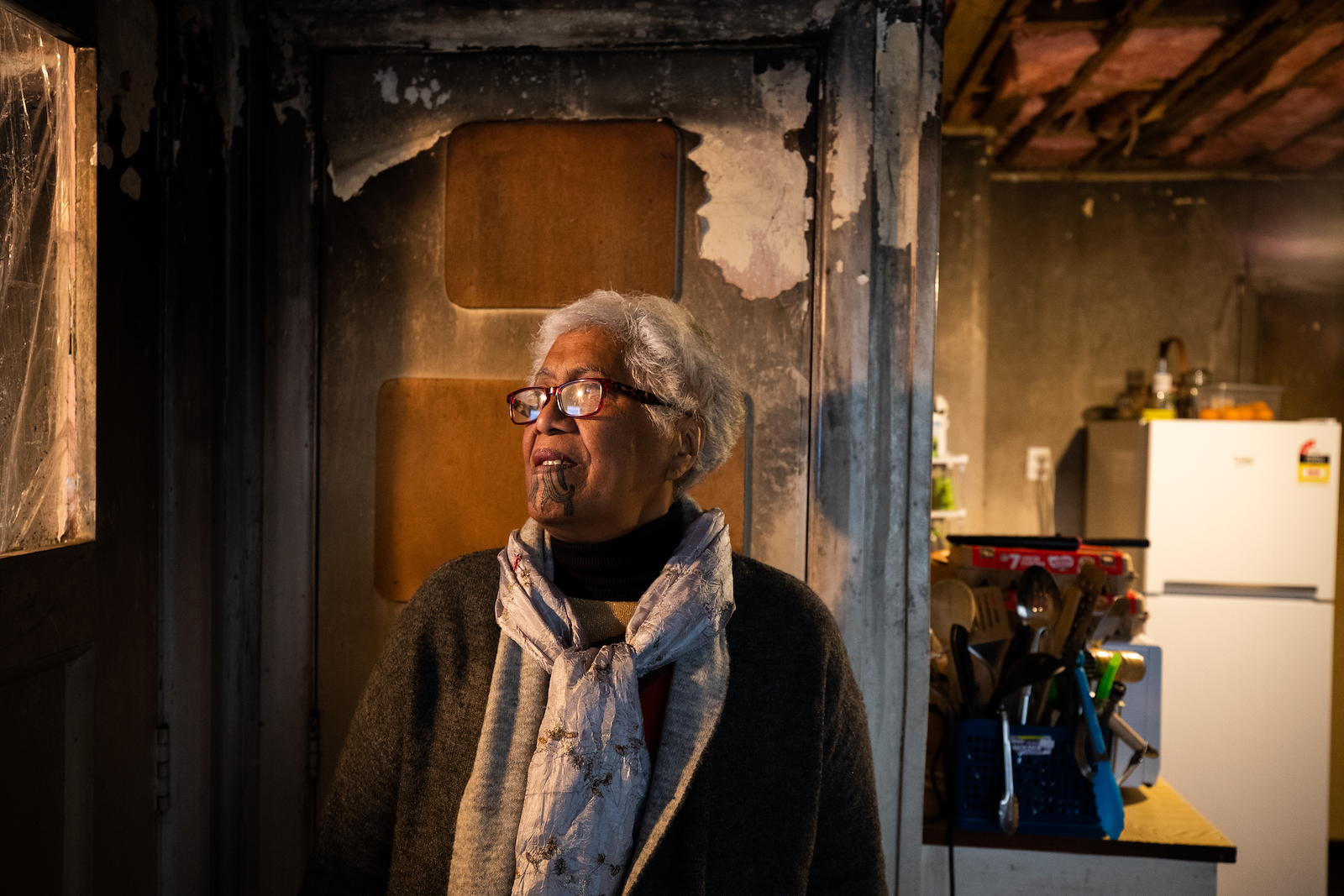 Large patches of the ceiling are dark where firefighters put out the blaze, other parts of the ceiling has large chunks missing and the wooden structure underneath is visible.
"I put my nine-year-old moko up into the ceiling part and I cut up all these batts to try and fit it in.
"I didn't do a very good job, but I tried," Turangi says.
After her whare repairs are complete, Turangi is looking forward to having a warm, comfortable and safe home to share with her mokopuna.
The local Kaingaroa community all have the same vision in mind for the village.
"Ultimately the end goal is to see what we can leave for our tamariki, what can we leave for our grandchildren, our mokopuna?" Hati says.