I knew in my heart that my dream of performing at te Matatini will one day come true - Jamal McGruer, Tauranga Advisor Waikato-Waiariki, Regional Partnerships and Operations
Published: Friday, 24 February 2023 | Rāmere, 24 Huitanguru, 2023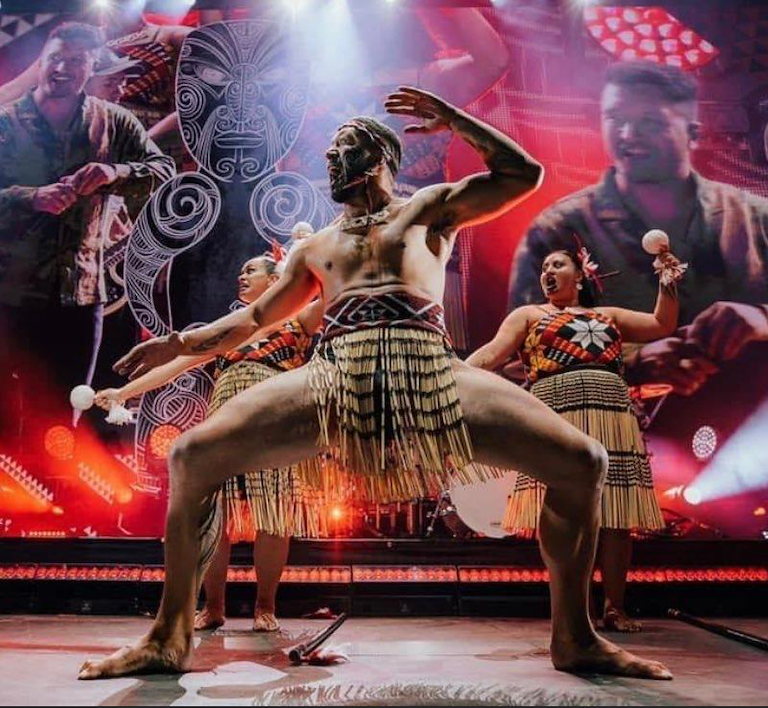 He uri tēnei no Te Tairawhiti ki roto o Ruatoria, Te Awe māpara, Waikato, Tainui, Ngāti hauā anō hoki.
Kei Tauranga moana ahau e noho ana
Ko Stevie Reweti tāku hoa wahine
Ko Te Matangi Te mātāmua (6yrs)
Ko Te Aumārire te pōtiki (5yrs)
Ko Jamal McGruer tōku ingoa
He kaitohutohu a rohe hou (regional Advisor) au ki roto i te tari o Tauranga Moana - Waikato – Waiariki (Te Moana a Toi).
Kapa haka has been a part of my life me since a very young age as I went through Kohanga reo then straight into Kura Kaupapa Māori where waiata and haka were performed at least once a week.
I grew up in the deep south (Invercargill) where there wasn't many Māori living at the time, but we still had kohanga reo and Kura kaupapa present.
It wasn't till I was around 14 years old when I first discovered what Te Matatini was all about. My mother had joined a group in Murihiku that had been selected to be a part of Te Matatini 2007 in Palmerston North. At the time I was too young to join the kapa.
Watching my mother and my whanau from Murihiku performing on the big stage opened my eyes up to what is possible. I knew in my heart that my dream of performing at te Matatini will one day come true.
Before then I had always looked up to my cousins that I grew up with, but when I moved away to attend school in the north island and was able to perform at the secondary schools kapa haka nationals.
I have always had a strong passion for Te Ao Māori me ōna Tikanga and kapa haka is included in that. At this time in my life, having been blessed with a beautiful partner and two gorgeous daughters that love kapa haka, my aspirations are for my daughters to be surrounded by kapa haka and te reo Māori, and to one day perform alongside my girls.
It warms my heart seeing them at our practices playing with their cousins then heading back home knowing half of the bracket. They are my why.
Preparation for this Te Matatini campaign has been good. We started coming together back in October 2022 with good numbers. The lead up has had its ups and downs with kaihaka unable to attend noho due to covid-19 still in the community.
Next year will be mine and my partners 10th year with Te Kapa Haka o Ngāti Ranginui and have been blessed to be a part of four Matatini campaigns so far. Our kapa haka is really looking forward to this year's Te Matatini Herenga waka Herenga Tangata representing Ngāti Ranginui. We have worked hard and hope that we make our whānau proud.
He mihi nui tēnei ki Te Kapahaka o Ngāti Ranginui me ngā whanau e tutoko ana i te kapa, otirā ngā matua e manaaki i o mātou tamariki I ngā wā parakitihi.
Image: Jamal McGruer, Te Kapa Haka o Ngāti Ranginui